Fonterra raises forecast of milk price for current season to $5.25 from $4.75; total payout to farmers now seen in $5.75 to $5.85 range before retentions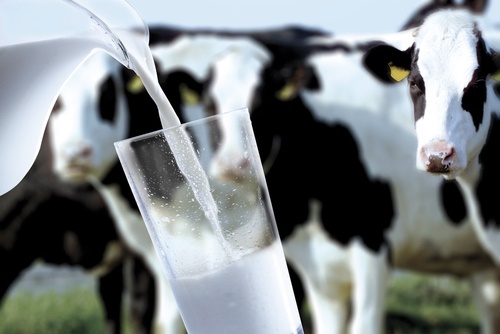 By David Hargreaves
Giant dairy co-operative Fonterra has again hiked its forecast milk price for farmers - to $5.25 - from the previous $4.75 per kilogram of milk solids.
The forecast, coming a day before Fonterra releases annual results, is something of a surprise as it immediately follows a GlobalDairyTrade auction that saw only fairly moderate results.
When combined with the forecast earnings per share range for the 2017 financial year of 50 to 60 cents, the total payout available to farmers in the current season is forecast to be $5.75 to $5.85 before retentions.
Returns of something in the $6 range are seen as necessary to be sustainable for farmers. But there's no doubt prices are now moving in the right direction after two seasons of depressed earnings.
Fonterra's opening pick for a milk price this year was only $4.25. This was boosted to $4.75 only as recently as August 25 and has now been lifted again.
Chairman of Fonterra John Wilson said that since the August review of the forecast milk price, global milk supply had continued to reduce, and demand had remained stable.
"Milk production in key dairying regions globally is reducing in response to low milk prices. Milk production in the EU for 2016 is beginning to flatten out and our New Zealand milk collection is currently more than 3% lower than last season.
"While we have seen some improvement in GDT auction prices recently, the high NZD/USD exchange rate is offsetting some of these gains.
"There is still volatility in global dairy markets and we will continue to keep our forecast updated for our farmers over the coming months," Wilson said.