A review of things you need to know before you go home on Tuesday; QSBO improves, ICNZ sanctions Youi, QV reports higher prices, RBA holds, very big ship, a driverless shuttle, swaps up strongly, NZD higher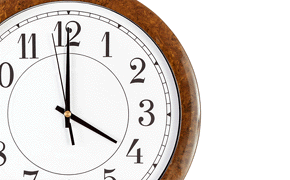 Here are the key things you need to know before you leave work today.
TODAY'S MORTGAGE RATE CHANGES
After yesterday's flurry, there has been nothing today.
TODAY'S DEPOSIT RATE CHANGES
No changes here either today, so far.
CONFIDENCE UP, PRICE PRESSURE WEAK
NZIER's latest Quarterly Survey of Business Opinion (QSBO) finds business confidence improved to 2 year high in the September quarter. However, but capacity utilisation measure fell and a net 4% of respondents report cutting prices. NZIER sees two more OCR rate cuts with one in November and one in mid-2017. Growth without inflation - what's not to like? Economists don't like it however, seeing this as a reason to cut the OCR. Why baffles me. I don't think anyone has made a convincing case for more cuts.
A MAXIMUM FINE
The Insurance Council has dished out its largest ever penalty to Youi for using misleading sales tactics (a $100,000 fine, the maximum they can impose), ahead of it being sentenced for breaching the Fair Trading Act. But given the shear scale of its offending, you do have to wonder what it would take for the ICNZ to kick a member out. Diana Clement broke the Youi story on interest.co.nz, the one that motivated the Commerce Commission to take action against them, and in turn the ICNZ sanction. (The ICNZ even awarded her an insurance journalism prize for this work.) 
AUCKLAND HALO SPREADS
House values are rising fastest in Waikato, the Bay of Plenty, Wellington and Queenstown. QV today reported that the new LVR restrictions are pushing prices up faster in smaller centres, where prices are still cheap, compared to Auckland.
RBA HOLDS
The Reserve Bank of Australia held its benchmark cash rate at 1.50%. In its statement the RBA said, "Taking account of the available information, and having eased monetary policy at its May and August meetings, the Board judged that holding the stance of policy unchanged at this meeting would be consistent with sustainable growth in the economy and achieving the inflation target over time."
BIG IS BEAUTIFULLY EFFICIENT
Transport efficiency is all about driving down unit costs, and that is usually achieved with larger capacity vehicles. Today, a 9,600 TEU ship, the 350m Aotea Maersk docked at Taurange, a vessel almost twice as large as any other that has visited New Zealand. It's arrival is part of the Kotahi freight initiative between Fonterra and Silver Fern Farms and supports trade markets in North Asia, including Taiwan, China, Korea and Japan.
DRIVERLESS GETS CLOSER
Driverless vehicles get closer in New Zealand. HMI Technologies and Christchurch International Airport have today announced a two-year research trial of a French-built Navya shuttle in Christchurch, starting in 2017. They will collaborate with the University of Canterbury, Christchurch City Council, the NZTA and the Ministry of Transport.
EARLY SEASON UPDATE
Farm gate prices are showing some unusual seasonal trends. Firstly, bull and steer prices never reached the early spring peaks we saw in the past two years, but they are still at historically high levels. The lamb price peak may end up lower this year than in previous years. Wool prices are in the doldrums, their lowest since 2013. But deer prices are actually at their highest levels since 2011. We will get another GDT auction tomorrow (Wednesday) morning. It is hard to know what dairy prices will do; the Futures market is very discouraging, but it has been giving false signals recently. The USDA indicators are a bit more encouraging.
LOW RATES RAISE LIABILITIES
ACC's annual report, released today, shows a net deficit of NZ$3.4 bln, against a budgeted surplus of $129 mln. This was driven by a sharp decline in interest rates, and volatility in global financial markets, including the impact of Brexit. The result was despite a 10.2% return on ACC's investments, which saw investment income grow to $3.3 billion, $1.6 bln higher than budget, growing net investment assets to $34.8 bln. The decline in interest rates had a significant impact on ACC's outstanding claims liability (OCL), which measures the future cost of all existing ACC claims, discounted to present day dollars. The single effective discount rate ACC uses to value the OCL fell by more than 1.2% during the year, increasing the OCL by $6.4 bln.
WHOLESALE RATES UP AGAIN
Even higher rates today. Rates are up in a steeping bias again today; two years are up +3 bps, five years up +4 bps, and ten years are up +5 bps. Over two days, that is quite a move higher. The 90-day bank bill is down -1 bp at 2.20%. You can find our chart for all terms of swap rates here. NZGB rates are little changed, however.
NZ DOLLAR ON THE RISE
The Kiwi dollar has shown some 'good' gains as well today. The NZD/USD is now at 73.1 USc and is still rising. On the cross rates, it is trading at 95.1 AUc, 56.9 British pence (another new post-float high), and is at 65.2 euro cents. The TWI-5 is 76.3. Check our real-time charts here.
You can now see an animation of this chart. Click on it, or click here.