A review of things you need to know before you go home on Wednesday; home loan and TD rates rise, dairy prices fall, online retail booms with car sales, Auckland house prices tame, swap rates up again, NZD falls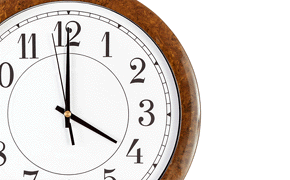 Here are the key things you need to know before you leave work today.
TODAY'S MORTGAGE RATE CHANGES
Late yesterday, the Co-operative Bank changed rates. Details here.
TODAY'S DEPOSIT RATE CHANGES
General Finance raised rates +50 bps for all terms 6 months to 5 years.
A CORRECTION
At the latest auction, dairy prices fell -3.1%. It was their ;largest fall since January. Some analysts see it as a temporary 'cooling off period' and it is instructive to look at the GDT price charts to get a fairer perspective.
ONE-HIT WONDER
The extent of the previous run-up in dairy prices was revealed in the ANZ commodity price index for September today showing the fifth lift in a row, with the index now at a 17- month high. That said, the lift in September was almost entirely driven by dairy, with prices elsewhere looking rather ho-hum. Ten of 12 non-dairy categories experienced a price decline, which saw the non-dairy index drop -1.3% m/m in the month.
ONLINE RETAIL BOOMS
BNZ/Marketview reports a strong month for online retail in August, with total online purchases up +17% compared to August last year. Online retail sales at local sites showed particularly impressive growth and were +20% higher than August 2015. Online purchases by Kiwi's from offshore sites were up +14% on August last year.
VEHICLE SALES BOOM
Car sales grew to their strongest annual rate ever, eclipsing the levels last seen in "the big release" in 1984. SUVs now make up 36% of all vehicle sales but a remarkable 52% of all car sales. Sales of new commercial vehicles are also running at an all-time record annual rate. It is boom time for the new car industry.
BOOM PASSED?
Barfoot & Thompson says the Auckland housing market was more subdued with prices flat in September. They suggest that the Auckland housing market could be in for a cool summer with prices and sales volumes flat and new listings well down. The latest auction results from Harcourts also suggests sales are slower in Auckland & Hamilton, but are booming in Wellington and Christchurch.
PAST ITS PEAK
And the lower housing activity levels is showing up in the "new mortgages approved" data. There is certainly not much 'froth' being exhibited here either. In fact, on a year-on-year basis both volumes of approvals and value of approvals are now firmly in negative territory.
A HESITATION
In China, consumer confidence towards the car market ended the quarter on a slightly weaker note. While Chinese consumers remained enthusiastic about buying a new the car, a rise in expected running costs weighed on overall sentiment. That said, more Chinese households reported that they currently owned a vehicle and planned to buy a car over the next 12 months.
A TINGE OF DISAPPOINTMENT
The latest LGFA bond tender was not quite as well supported as last time, as as expected. Investor demand was more for the longer dated bonds. The average weighted yield was steady at 3%.
A SLUMP
Gold prices tumbled today, down over US$40/oz. Why? we canvas possible reasons. Higher gold prices indicate 'fear'; so what to lower prices indicate?
VOTE NOW
Time is running out to get your vote in for your local body elections. Voting papers must be received by 12pm on Saturday, 8 October when voting officially closes.
WHOLESALE RATES UP YET AGAIN
Swap rates are higher again today, for terms of 3 years and longer. They are up +1 bp for 3 years, up +2 bps for five years, and up +4 bps for ten years. The 90-day bank bill is unchanged at 2.20%. You can find our chart for all terms of swap rates here. NZGB rates are also up today, between +2 and +4 bps across the terms.
NZ DOLLAR FALLS SHARPLY
The Kiwi dollar has declined sharply today, down by more than 1c, firstly following the weak dairy auction, and secondly from a strengthening US dollar. The NZD/USD is now at 71.9 USc. On the cross rates, it is trading at 94.1 AUc, and is at 64.1 euro cents. The TWI-5 is 75.2. Check our real-time charts here.
You can now see an animation of this chart. Click on it, or click here.