RBNZ's McDermott warns of low inflation figure likely in September quarter; says inflation likely to be at bottom end of 1-3% target range in December quarter; repeats September OCR comment that "further policy easing will be required"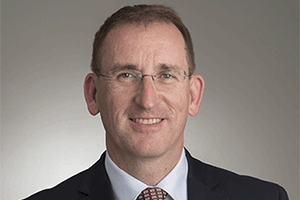 By Bernard Hickey
Reserve Bank Assistant Governor John McDermott has warned of a low inflation figure for the September quarter next week and has repeated the bank's September 22 guidance on the Official Cash Rate that a further reduction would be required for the Reserve Bank to reach its inflation targets.
McDermott told the Bay of Plenty Employers and Manufacturers Association in a speech this afternoon that September quarter inflation figures due next Thursday were expected to be low, but that annual inflation would rebound to the bottom of the Reserve Bank's  1-3% target range in the December quarter.
"The Bank's goal remains to keep future annual CPI inflation outcomes between 1 percent and 3 percent on average over the medium term, with a focus on keeping future average inflation near the 2 percent target midpoint," McDermott said.
"As described in the September OCR review, monetary policy will continue to be accommodative. Interest rates are at multi-decade lows, and our current projections and assumptions indicate that further policy easing will be required to ensure that future inflation settles near the middle of the target range," he said.
The New Zealand dollar dropped around 20 basis points to 70.77 USc immediately after the speech was released, and had fallen earlier in the day from as high as 71.4 USc. It has fallen from as high as 73.5 USc over the last three weeks on growing expectations of a US interest rate hike as soon as December, and on doubts that central banks will be able or will want to be able to keep interest rates at near 0% or even negative levels for much longer.
McDermott said there were several reasons for low inflation, both domestically and globally.
"In New Zealand, tradables inflation, which accounts for almost half of the CPI regimen, has been negative for the past four years. Much of the weakness in inflation can be attributed to global developments that have been reflected in the high New Zealand dollar and low inflation in our import prices," he said.
"Strong net immigration and increased labour market participation have also boosted the supply potential of the economy, meaning that New Zealand has been able to grow at a robust pace without generating significant inflation."
McDermott said there also appeared to have been changes in how inflation is generated in New Zealand
"The drivers and composition of net immigration influence the degree of associated inflationary pressure for any given migration flow, and inflation expectations appear to now place more weight on past inflation outcomes than they did prior to the global financial crisis," he said.
(Updated with more details, market reaction)