A review of things you need to know before you go home on Tuesday; no rate changes, tame CPI, crazy petrol discounting, crazy house values, SFF cutback, NZX in heavy drop, swap rates jump, NZD rises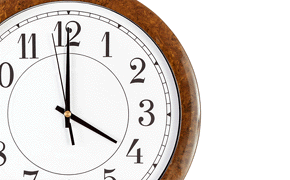 Here are the key things you need to know before you leave work today.
TODAY'S MORTGAGE RATE CHANGES
No changes for borrowers today.
TODAY'S DEPOSIT RATE CHANGES
No changes advised for savers/investors either.
CONSUMER INFLATION STILL TAME
Inflation has dropped to +0.2% in September quarter from +0.4% in June quarter, but it was slightly above economists' expectations. The housing cost components (excluding land and other asset prices) rose +2.0% in the quarter and +6.3% for year, while transport costs were down -11% for year due to ACC and petrol. A number of economists however are calling this as the bottom - it will be all up from here they forecast. But most still expect another OCR rate cut next month.
GET READY FOR PETROL PRICE HIKES
The retail petrol price is being buffeted by a tough scramble for market share and aggressive 'discounting'. Pump discounts averaged -7c/litre for the three years to the end of 2015 and ended 2015 at -8c/litre. But since the start of 2016 this discounting has taken off and currently sites at -16c/litre. Discounted prices are now sitting -2c/litre lower than at the start of the year and this is despite a +55% rise in the cost of crude in NZ dollars over the same period. (Yes, I had to recheck that data and it is correct. At January 1, 2016 crude cost NZ$46.34/barrel while on October 7 it cost NZ$67.36/barrel.) Oil company margins have fallen -4c/L since the start of 2016 and now sit below their three year average. It is hard to see the current discounted petrol price levels staying at their low levels if crude prices stay elevated and company margins stay depressed. Petrol prices may move quite quickly from here, and have an out-sized impact on future CPI changes.
OUT OF PUFF
New car sales in Australia in September took a bit of a jump from a weak August, but they are only up +0.8% from the same month a year ago. This market is strong in South Australia and in the Northern Territories where the numbers are up a healthy +10.3% and +14.0% respectively year-on-year. But they are not too flash in Queensland, Western Australia, or Tasmania where they are retreating. Having noted all that, the absolute levels are all at about a record high. It is just that the growth has gone.
EFFICIENCY MOVE
Silver Fern Farms is "consulting with staff" about closing two meat packing plants at Mossburn and Wairoa. They say the 110 staff affected will be offered positions at other nearby facilities. It reminds me that "Job Loss" news is pretty rare these days. If you hear of any, please let us know and we will add them to our tally. One day, this trend will turn ...
SCOTT ST JOHN GETS THE GIG
Fonterra have appointed First NZ Capital CEO, Scott St John, as an independent director to their board. He is the replacement for John Waller who passed away recently. St John says he will be standing down from his role at First NZ Capital in early 2017.
A KEY COMMODITY PRICE TEST
Ahead of tomorrow's next dairy auction, prices on the dairy derivatives market are a touch firmer today, suggesting a minor rise tomorrow. Earlier in the week, prices seemed firmer for contracts further out into 2017. These
SEA OF RED
The NZX equity market is by far the worst performer in our time zone today. Almost all other markets are in higher territory, but the NZX50 is down more than -1% today after falling -1% yesterday. The main losers are Abano, Tegel, Meridian and Mercury. SkyCity is also continuing its decline, joined by Fletcher Building and Trade Me. Today, there are 72 decliners and only 19 gainers, almost 4:1.
THE BIGGEST NUMBERS IN NZ
The RBNZ published its data today for the value of residential property. The numbers are huge. Their M10 report says that as at June 2015, all this property is worth $960 bln. That is up +16.9% in a year. +16.9% seems high but not shocking, especially when you are "talking property". But in dollar terms, that is almost a rise of $400 mln per day, every day, over a full year. But it is worse than that. In the three months April to June, these values rose at almost $600 mln per day! Or in modern vernacular, that is way more than $0.5 bln per day. The New Zealand economy is truly just a housing market, plus a few cows. Nothing else comes close to 'houses".
WHOLESALE RATES JUMP
Swap rates have jumped today, getting a push higher from the CPI data release, although they were on the rise before that. That earlier rise came without support from Wall Street earlier today. They are up +4 bps for 1 year, +5 bps for 2 years, and +6 bps for three to ten year durations. The 90-day bank bill down -1 bps however to 2.13%. Yields for NZGBs have moved very little today.
NZ DOLLAR JUMPS
The Kiwi dollar has firmed strongly today. It was up modestly overnight but has risen since the CPI data release to be a whole 1c higher than at this time yesterday. The NZD/USD is now at 71.8 USc. On the cross rates, it is trading at 93.7 AUc, and is at 65.2 euro cents. The TWI-5 is now at 75.7 so it has been a broad-based gain for the Kiwi dollar. (At one point today - 11:20 am - we got up to almost touching 59 UK pence, although it has slipped a little since then, now at 58.7 UKp). Check our real-time charts here.
You can now see an animation of this chart. Click on it, or click here.