FHBs chase US houses, pay up; India in debit card scare; China home loans explode; UK gets desperate; Aussie projects bust budgets; UST 10yr yield 1.74%; oil up, gold unchanged; NZ$1 = 71.6 USc, TWI = 72.6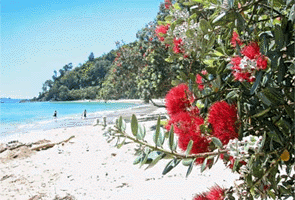 Here's my summary of the key news overnight to keep you up-to-date over these holidays.
In the US, first home buyers are back in their housing market. Existing-home sales rebounded strongly in September, up +3.2% over the previous month and were driven by sales from first-time buyers. Sales to this segment reached a 34% share, which is a high not seen in over four years.
And the level of unemployment fell over the past year in nine of the 12 most competitive states in the 2016 presidential election. Only in New York did it pip up. But there are significant falls in Arkansas, Massachusetts, Oklahoma and Tennessee. This makes it hard for Trump to claim deterioration in Republican heartland states. But he is anyway.
And median weekly earnings for full-time black workers rose +9.8% in the September quarter from a year ago, the fastest rate of growth since 2000. The recent gains mean the increase in earnings for black Americans since the GFC ended in 2009, is +15.7%, and is now outpacing the gain for whites, +13.3%, and Latinos, +15.5%. These level gains are not really being duplicated in New Zealand.
In India, a number of major banks are taking corrective action as it becomes clear that the security of more than 3.2 mln debit cards has been compromised. That's of of about 700 mln debit cards issued. Some of the affected banks have been asking their customers to change security codes. They are also blocking and replacing debit cards. The breach is thought to have been caused by malware on an ATM network. Some customers are complaining that large sums of money have been taken from their accounts.
And, as the world moves to manage most of its financial transactions electronically, the campaign against the use of cash to growing. By far the majority use these days seems to be for illegal activity. It is only a matter of time before untraceable cash notes are phased out. This is the future.
In China, their banking regulator has ordered tighter controls of the financial risks from real estate loans as bank lending for housing surged more than +25% in just one year. These banks now hold an eye-popping US$3.7 tln in property loans.
In Britain, a new campaign is hotting up post-Brexit. Negotiating positions are being staked out. The head of the British Bankers' Association is claiming their biggest banks are preparing to relocate out of the UK in the first few months of 2017 amid growing fears over the impending Brexit negotiations, while smaller banks are making plans to get out before Christmas. It's one of those cases where you never want to follow the trend; The exit costs are lower earlier or you get left with the dross.
The British government is desperate to keep London banks 'passporting rights' to operate in the EU and is threatening to cut its company tax rate rate to 10% from the current 20% if the EU refuses to agree a post-Brexit free trade deal or blocks UK-based banks from accessing its market, the English Sunday Times reported today.
In Australia, there is a lesson today for our enthusiasm for new transport infrastructure projects. We have been lucky that most of our recent projects have come in close to budget and basically on time (the Auckland Central Rail Loop a spectacular exception). But the experience in Australia is not so good. They are facing costs blowouts as high as NZ$30 bln. We need to be careful our public transport systems doesn't become just like our public health systems - a simple transfer of wealth from ordinary taxpayers to the professionals who have captured the system. (Or you can buy Fletcher Building shares.)
In New York, the UST 10 year yield is at 1.74%.
The oil price is up today, starting the week at US$51/barrel while the Brent benchmark is at US$52/barrel. And this is what happens to an oil industry in a failed state.
Gold is unchanged at US$1,266/oz.
The NZ dollar starts today at 71.6 USc, and on the cross rates it starts the week at 94.2 AUc, and 65.8 euro cent. The TWI is at 72.6. It is notable that the euro has hit a seven month low against the US dollar.
The easiest place to stay up with event risk over the holiday period is by following our Economic Calendar here »