BNZ CEO Anthony Healy says RBNZ must be careful with DTI tool not to lock young first home buyers out of the housing market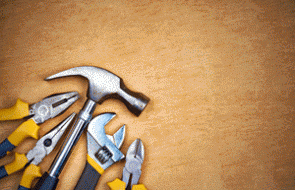 By Gareth Vaughan
The Reserve Bank may focus its proposed new macro-prudential tool on owner-occupiers, leaving restrictions on high loan-to-value ratio (LVR) residential mortgages to rein in property investors, BNZ's CEO Anthony Healy suggests.
Speaking to interest.co.nz after BNZ posted its annual financial results on Thursday, Healy noted the Reserve Bank is always looking for ways to derisk the banking system because it can't solve the housing affordability, or the house price appreciation, issue. 
As reported by interest.co.nz last week, the Reserve Bank has formally asked the Government to add a tool allowing it to place limits on debt-to-income (DTI) ratios for residential mortgage borrowers to its macro-prudential toolkit. A spokesman for Finance Minister Bill English said English had asked the Reserve Bank for further information, with the Government to "make a decision in due course."
Healy said the Reserve Bank would need to be careful about where it set any DTI ratio so as not to lock young first home buyers out of the market.
"If they introduce the debt-to-income restrictions I think they're more likely to focus that on owner-occupiers and focus the LVR restriction on investors," Healy said.
"And if they were to make that completely separate treatment in that way, then that actually might make sense. Although they'd need to be careful at what level they apply those restrictions. Because of course young folk coming into the market buying their first home, who more often than not have more upside trajectory in their future earnings, you've got to be careful that this new restriction doesn't lock some of them out of the market because you take, for instance, a current income," said Healy.
In 2014 the Bank of England introduced rules through which mortgage lenders must constrain their proportion of new lending at loan-to-income (LTI) ratios at or above 4.5 (four-and-a-half times a borrower's income) to no more than 15% of the total number of new mortgage loans. And in 2015 the Central Bank of Ireland also introduced LTI ratio limits. Loans on primary dwelling homes in Ireland are now generally subject to a limit of 3.5 times loan to gross income. For banks this limit should not be exceeded by more than 20% of the euro value of all housing loans for primary dwelling home purposes during an annual period.
*This article was first published in our email for paying subscribers early on Friday morning. See here for more details and how to subscribe.