A review of things you need to know before you go home on Friday; a mortgage rate rise, plus some TD rate changes, consumers confident, SkyPath ok'd, China dethroned, swaps up again, NZD slips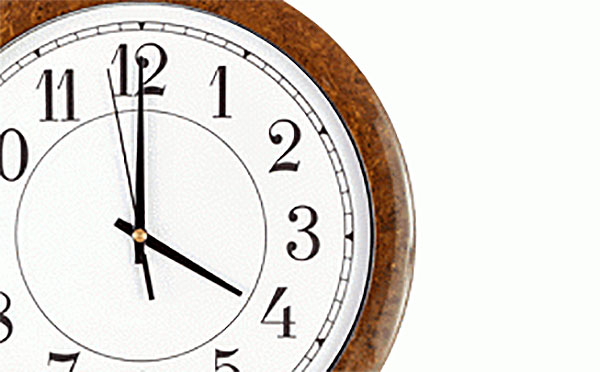 Here are the key things you need to know before you leave work today.
MORTGAGE RATE CHANGES
AMP Home Loans have raised their one year rate to 4.24% up +5 bps. (This probably means Kiwibank is about to do the same.)
DEPOSIT RATE CHANGES
Westpac cut their 4 mth td rate by -10 bps to 3.30%, and raised all their rates for terms 3 to 5 years by +20 to +30 bps. Their 3 year rate is now 3.50%, their five year rate is now 3.70%.
'BOXING ON'
Consumer sentiment eased in December but the economic signals remain healthy. Strong levels of confidence flag a continuation of solid growth across the economy. Last month's earthquake doesn't appear to have had a material impact; in fact, Wellington is the most upbeat region.
SENIOR EXECUTIVE CHANGES AT THE COUNTRY'S BIGGEST BANK
ANZ NZ says its chief financial officer, Antonia Watson, will take on the role of managing director of retail and business banking. She's replacing John Body who is on extended leave due to illness. Watson will remain as CFO until her new role takes effect in February. An ANZ spokesman says the bank will be naming a new CFO in the coming weeks, and will also be announcing a new managing director of wealth.
WALKING TO WORK?
Today, the Environment Court approved the Auckland SkyPath. This is a pedestrian and cycle pathway across the Waitematā Harbour, linking the North Shore to the CBD by 4-metres wide, (6m wide at the five viewing platforms) fixed to the eastern clip-on lane of the Auckland Harbour Bridge. The cost is expected to be about $40 mln to build. Regular users will be paying $2 per crossing, tourists and casual users double that.
TOP CREDITOR
It is not really local news, but today the US Treasury published its regular update of who owns their Treasury debt. For a long time, China was the major owner, but in the October detail today, they have been dethroned by Japan. Japan own 18.9% of all foreign holdings of US debt. Foreigners own just over US$6 tln of the stuff (and that is probably much less than most people think). In other words, foreign holdings of US public debt is about 36% of their annual GDP. US public debt levels get many locals very riled up, especially what is "owed to China", but the reality is actually way less scary. Politics.
WHOLESALE RATES EVEN HIGHER
Swap rates have continued to track higher today on top of yesterday's sharp rises. The two year is now up another +3 bps today, the five year is up another +5 bps and the ten year is up another +6 bps so far. That puts the 1-5 curve at +89 bps and the 2-10 curve at 123 bps, confounding some analysts. The 90-day bank bill is up +1 bp at 2.04%. The UST 10 yr benchmark is now at 2.60%, a +2 bps rise today.
NZ DOLLAR SLIPS
The Kiwi dollar is lower against the US dollar although it did try to make a comeback. But it is now back to where it was at the start of the day, now at 70.2 USc. On the cross rates it is at 95.5 AUc, and is at 67.4 euro cents. The TWI-5 now at 76.9. Check our real-time charts here.
You can now see an animation of this chart. Click on it, or click here.