A review of things you need to know before you go home on Tuesday: ANZ raises mortgage & deposit rates, The Warehouse margins squeezed, 2 CEOs resign, Rakon gets cash injection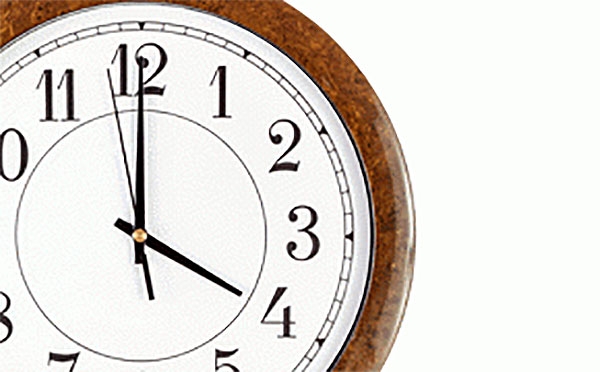 Here are the key things you need to know before you leave work today.
MORTGAGE RATE CHANGES
ANZ raised fixed mortgage rates with terms of 18 months or longer. The 18 month fixed mortgage rate has been increased by 10 basis points to 4.99%, the two year fixed rate "special" is up 14bps to to 4.59%, the three year fixed rate is also up 14bps to 5.29%, the four year rate is up 16bps to 5.45% and the five year rate rises by 15bps to 5.60%. See all carded, or advertised, mortgage rates here.
DEPOSIT RATE CHANGES
ANZ has raised the interest rates on its 2-5 year term deposit rates by between 20bps and 40bps.
THE WAREHOUSE SAYS PRE-CHRISTMAS TRADING DISAPPOINTS
The Grinch may have stolen Christmas for The Warehouse this year, with the company reporting that profits are likely to be below expectations due to increased "margin pressure in the face of an increasingly competitive retail environment."  The company said its Financial Services arm was also performing below expectations.
CO-OPERATIVE BANK'S CEO RESIGNS
Bruce McLachlan, the CEO of The Co-operative Bank, has resigned to take up a leadership role with another New Zealand business. A date for his departure is yet to be agreed with the bank's board but it is likely to be early next year.
MAINFREIGHT APPOINTS TWO NEW DIRECTORS
Kate Parsons and Sue Tindal will join Mainfreight's board on January 1. Parsons has held CFO positions with Endace, PowerbyProxi and Compaq Sorting Equipment and Tindal is CFO at Auckland Council.
FOOD PRICES DROP MARGINALLY
Statistics NZ said food prices fell 0.1% in November, with seasonal falls in the price of vegetables being mostly offset by higher prices for dairy, meat and fruit.
STRIDE CEO RESIGNS 
Peter Alexander has resigned as CEO of Stride Investment Management (Stride Property Group) effective from March 31 next year. The company's board has begun the search for a replacement.
SEALEGS WINS INJUNCTION AGAINST RIVALS
Sealegs International has obtained an interim High Court injunction against Orion Marine, Smuggler Marine and several other parties to prevent them copying the company's amphibious vehicle designs, until a full hearing to be held some time next year.
RAKON ATTRACTS TAIWANESE INVESTOR
Taiwanese company Siward Crystal Technology is to invest US$10 million in Rakon via a share placement which will give it a 16.6% stake in the company. Rakon managing director Brent Robinson said the investment would allow Rakon to reduce its debt and forge a strategic alliance with a well established crystal manufacturer.
WHOLESALE RATES DOWN
NZ swap rates traded significantly lower across the yield curve with 1 year and 2 year yields down 1bps and the 5 year and 10 year yields down 3bps. The 90 day bank bill held at 2.02%. The US Treasury 10 year yield is trading at similar levels to this morning at around 2.55%.
NZ DOLLAR DOWN SLIGHTLY
The New Zealand dollar is slightly down against all trading partners. It is trading at US69.3c, down 0.1USc compared to this morning. Against the Aussie it is down 0.2AUc, trading at AU95.5c.Check our real-time charts here.
You can now see an animation of this chart. Click on it, or click here.