US consumers confident, China's services deficit grows, China passes new pollution law, but weak; bitcoin value nears record; oil up, gold up; NZ$1 = 68.9 USc, TWI = 75.7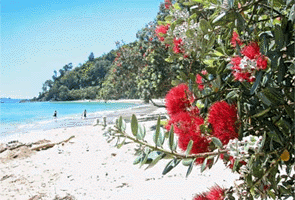 Here's a special holiday update of some key events and data you may want to know about today.
Firstly, Americans are more confident in their economy than at any point in nearly 13 years. That's according to two separate surveys. One interesting element of one of them is that consumers expect inflation to retreat from current levels - just at the time professional market analysts expect it to rise from here. Whose view will turn out correct?
One big - very big - beneficiary of this optimism is Amazon. The had their 'best ever' holiday sales season and a retailer that has sales of US$124 bln per year. That is a retail outfit with revenues of 70% of New Zealand's GDP and growing +30% pa.
In China, we hear a lot about their trade surplus - and it is very large, about US$45 bln per month, although it is declining somewhat. But they actually have a trade deficit in services, and it is growing. In November it was a deficit of -US$25 bln, the highest ever.
And staying in China, they have passed "a landmark law" to slap steep taxes on polluters. Levies could put some firms out of business, but despite that this law may not cover the real cost of air, soil and water contamination, analysts say. Mines would have to pay 15 yuan (NZ$3.30) for each tonne of tailings, which often contain heavy metals or other toxic debris that can severely contaminate water and soil. A coal-fired power plant would be subject to the tax of 25 yuan NZ$5.50) for every tonne of ash it produces. But cars, a major source of urban air pollutants, will be exempt from the tax. Nuclear power plants will also not have to pay for producing radioactive waste. And, carbon dioxide, the most important greenhouse gas, is not on the pollutant list.
Wall Street equity prices are not the only financial numbers approaching an all-time high. The price of bitcoin is also approaching its November 2013 peak, a level that at the time was seen as a bubble. Today one bitcoin is 'worth' US$937 (NZ$1,360). Back on November 25, 2013 it reached US$979 (NZ$1,194).
In New York, the UST 10yr yield is up today, now at 2.57%.
The US benchmark oil price is a little higher as well and now just under US$54 a barrel, while the Brent benchmark is just over US$56. American frackers are piling in, bringing back rigs fast. In fact, at this rate they will have more rigs operating that a year ago in about three weeks. International rig counts are rising too.
The gold price is up US$4 to US$1,137/oz.
The New Zealand dollar has slipped over the Christmas break and is now at 68.9 USc. On the cross rates it is stable at 95.8 AU¢, and 65.8 euro cents. The TWI-5 is now at 75.7.
The easiest place to stay up with event risk over the holiday period is by following our Economic Calendar here »