US house sales slow; Wall Street slips; China uncovers huge FX swindle; Scots accuse Macquarie of asset stripping; Toshiba hammered; UST 10yr 2.50%; oil up, gold unchanged; NZ$1 = 69.1 USc, TWI = 76.1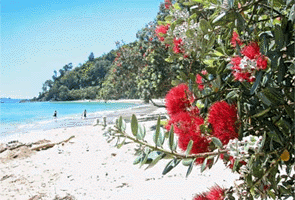 Here's a special holiday update of some key events and data you may want to know about today.
Firstly, rising US interest rates may be starting to bite. Their realtors are reporting that contracts to buy previously owned homes fell in November to their lowest level in nearly a year. Meanwhile, arbitrage investors in housing ("house flippers") are making a comeback in the US, with average returns (of US$60,000 per transaction) now at pre-GFC levels again.
On Wall Street, equities are in retreat having failed to reach 20,000 on the Dow index. The S&P500 is down -0.8% while the NASDAQ is down a full -1%.
In China, authorities are struggling to get control of illegal currency transfers. Authorities in Shanghai have uncovered illegal transactions totaling almost NZ$4 bln this year and it suspended three banks from selling foreign exchange for being involved in cross-border capital transfers via counterfeit trades. This is just one city, and is undoubtedly only the tip of an iceberg.
In Vancouver, we tend to hear about their residential housing stresses. But their commercial real estate market is noteworthy as well. Some research released recently showed their stellar 2015 commercial real estate data was eclipsed in just the first six months of 2016. Now that is a booming market.
In Scotland, MP's there have raised concerns that Australia's Macquarie Bank is about to "asset strip" Britain's prized Green Investment Bank. Macquarie could gain control of the institution as early as next month.
In Japan, shares of Toshiba fell more than -20% yesterday after it warned that it is likely to be hit with a multibillion-dollar write-down that could leave it with a negative net worth. This is after a -12% fall the day before. The existential threat is all to do with its Westinghouse nuclear subsidiary in the US and residual claims from an earlier deal done by Westinghouse before it was bought by Toshiba.
In New York, the UST 10yr yield is down sharply today, now at 2.50%. Meanwhile in thin trade locally, our wholesale swap rates turned higher, yet again. The two year is now up to 2.55%, the five year is up to 3.18% and the ten year is up to 3.63%. These are the highest levels in 10, 16, and 12 months respectively.
The US benchmark oil price is a little higher as well and now just over US$54 a barrel, while the Brent benchmark is just over US$56. The latest data shows that American frackers are finding debt financing easier to get.
The gold price is virtually unchanged at US$1,138/oz.
The New Zealand dollar made something of a recovery today and is now at 69.1 USc. On the cross rates it is stable at 96.3 AU¢, and 66.5 euro cents. The TWI-5 is now at 76.1.
The easiest place to stay up with event risk over the holiday period is by following our Economic Calendar here »