US service sector strong, but not traditional retail; China service sector grows; Japan insurer adopts AI; Vancouver house prices fall -2.2%; UST 10yr 2.37%; oil up, gold jumps while bitcoin slumps; NZ$1 = 70.3 USc, TWI = 76.4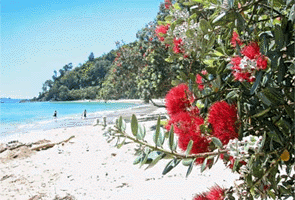 Here's a special holiday update of some key events and data you may want to know about today.
First up, the American services sector activity held at a one-year high in December as new orders surged. Meanwhile the number of Americans filing for unemployment benefits fell to near a 43-year-low last week. But the non-farm payrolls precursor report from ADP came in weaker than expected. Still, overall, the evidence is that the US economy ended 2016 with strong momentum.
That momentum however does not extend to traditional bricks-and-mortar retailers and some of the largest of them are struggling. Sears is divesting key assets to help stay afloat, and Macys has said it will cut more than 10,000 jobs.
In China, their services sector also saw improving 'new orders' although employment growth was soft.
In Japan, Fukoku Mutual Life Insurance is laying off employees and replacing them with an artificial intelligence system that can calculate insurance payouts. The firm believes it will increase productivity by 30%. It expects to save around NZ$1.7 mln a year in salaries after the NZ$2.5 mln system is installed later this month. The system is based on IBM's Watson, who say it is a "cognitive technology that can think like a human".
In Vancouver, sales of residential property in the city reached 39,943 in 2016, a -5.6% decrease from 2015, and a +20.6% increase over 2014. The composite benchmark price ended the year at C$897,600, a -2.2% decrease over the past six months but a +17.8% increase compared to December 2015.
In New York, the UST 10yr yield is sharply lower today, now at 2.37%.
The US benchmark oil price is marginally higher and now just over US$53.50 a barrel, while the Brent benchmark is just over US$56.50. The latest data on US crude stocks shows a lot lower levels that were expected.
The gold price has jumped US$16 today, now at US$1,181/oz.
The New Zealand dollar is higher against the greenback and now at 70.3 USc. On the cross rates it has held its own at 95.7 AU¢, and 66.3 euro cents. The TWI-5 is unchanged at 76.4. A dramatic rally in value of bitcoin came to a spectacular end earlier today with a plunge of up to -20% as China's yuan rose sharply - further evidence of an odd inverse relationship between the pair.
The easiest place to stay up with event risk over the holiday period is by following our Economic Calendar here »