A review of things you need to know before you go home on Thursday; milk payout unchanged, swimmable now official, NZGB yield falls, Aussie pay rises at record low; swaps fall; NZD rises slightly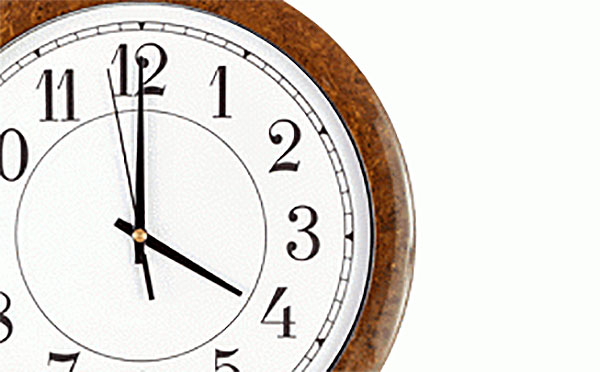 Here are the key things you need to know before you leave work today.
MORTGAGE RATE CHANGES
No rate changes to report today.
DEPOSIT RATE CHANGES
No changes here either.
A MILK SURPRISE
Here is a case of 'no change' being news. It was widely expected by analysts that Fonterra would raise its milk payout estimate for the current season from NZ$6.00/kgMS. But today, they said no increase is warranted. Their shares are slightly softer at NZ$634 today from NZ$6.37 yesterday. But they are $1 higher than in June last year. The dairy derivatives market is also weaker today.
'SWIMMABLE' IS NOW BIPARTISAN
The goal of swimmable rivers is now Government policy - but they have given themselves 23 years to get 90% there. It is actually a quick transition of a policy first raised by the Greens, then adopted by Labour. Now there is consensus on the target.
END OF RISING YIELDS?
Have rising NZGB yields come to an end? Today's NZGB tender of NZ$150 mln 2037's received bids for NZ$626 mln. This strong demand came with a fall in the average weighted yield which fell -6 bps to 3.95% from the previous tender in January, which itself was lower than the first 2037 tender in December.
LOW & TO GET LOWER
It has been a tough old day in Australia on the wages front. Firstly official data out today showed that wage increases are now at a record low. And then a court has ruled that their endemic 'penalty rates' system in the hospitality and retail trades is to be wound back. However, it may not be good news for business - retail sales are 'fragile' and reducing pay packets won't help that.
LOCAL JOB CUTS
Retailers aren't that perky on this side of the ditch either. Today the Warehouse announced that 130 back-office staff are to lose their jobs. No change to their front-line staffing however.
PROFIT DROPS
Both Air New Zealand and Qantas each separately announced big falls in the recently resurgent profitability. Earnings volatility is normal in the airline business. Air NZ's share price rose today. Qantas' share price rose as well.
BACK TO THE WELL
Transpower today signaled that it will launch a 'new' retail bond offer in early March, a 5+ year bond. It may just be replacing their $150 mln bond that matured a few days ago that had a coupon of 5.60%.
CANADA AGREES CHINESE COURT JUDGMENTS CAN BE ENFORCED THERE
In Vancouver, Canada, China's Citic Bank has won a landmark ruling in a Canadian court, which ordered a mainland national to comply with a Chinese judgment and repay the bank RMB50 million (NZ$10 mln), plus interest, that the bank says was spent in part on real estate in Vancouver. The rare ruling could open the "floodgates" for the pursuit of illicit Chinese funds in Canada on the basis on mainland court rulings. But the plaintiff, Yan Shibiao, could still profit even if he complies with the judgment, since the interest component of the ruling could be exceeded by the increased value of his property in Vancouver, where prices have soared in recent years.
WHOLESALE RATES FALL
Across the board we have seen about a -4 bps fall in wholesale interest rates today. This is despite rises on Wall Street overnight from positive US Fed minutes. And today's 90 day bank bill rate is down yet another -1 bp and now at 2.00%.
NZ DOLLAR UP MARGINALLY
The NZD is slightly higher again today and now at 71.9 USc. On the cross rates we are slightly lower at 93.6 AUc, and a bit stronger at 68.1 euro cents. The TWI-5 index is now at 77.5. Check our real-time charts here.
You can now see an animation of this chart. Click on it, or click here.