A review of things you need to know before you go home on Wednesday; F&P Finance raises some rates, affordability improves, our productivity problem, corruption, vacancies, swaps slip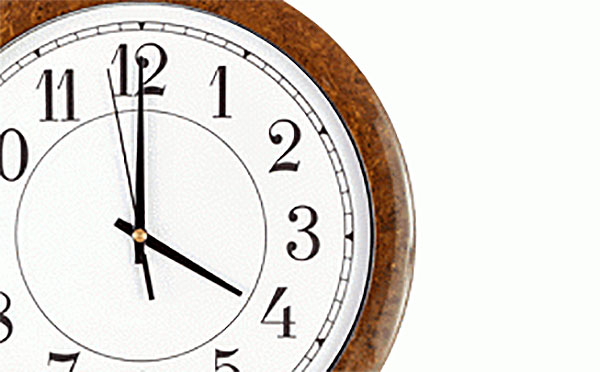 Here are the key things you need to know before you leave work today. (Apologies for the 10 minute outage at 4pm today.)
MORTGAGE RATE CHANGES
No changes today.
DEPOSIT RATE CHANGES
Flexigroup-owned F&P Finance (credit rating BB) have raised their three month rate by +35 bps to 3.30% and they have also raised their on-call rate by +25 bps to 2.25%.
HOUSE PRICES FALL FASTER THAN INTEREST RATES RISE
Housing affordability improving in Auckland as lower quartile prices slide for third consecutive month. Nationally, almost everywhere else is affordable for first home buyer couples.
OUR PRODUCTIVITY PROBLEM
With our [very] high participation rate and relatively low jobless rate, adding new labour hours into the New Zealand economy can be unproductive. That is, more inputs are being added than outputs produced. It is what happens near full employment, and it is happening now for us. Labour productivity fell -0.7% because worked hours rose +3.3% (a good thing), but output only grew by +2.8%. Multifactor productivity separates out the labour effect from the capital effect (more new capital should improve productivity), and takes account of technological and scale changes. Today's data shows capital productivity is flat, and that may be because of a shift to the service economy (think tourism and education). The bottom line is that we really do have a productivity problem, but we need to acknowledge that having more hard-to-employ-people employed is a good thing socially and probably outweighs the technical issue. (The irony is, productivity is usually strongest when the economy is in poor shape - ie only the most productive people are employed.) The big economic problem however is that rising productivity is the only sustainable way living standards can rise.
CORRUPTION RESULTS IN COURT CHARGES
A former employee of Fisher & Paykel Healthcare was in Court today on corruption related charges. Simon William Hall has pleaded guilty to all charges. Hall committed offences as an Area Manager based in Auckland and dealing with the company's distributors in Saudi Arabia and Jordan. He received $213,000 for dealings the company knew nothing about. He will be sentenced on June 9. SFO Director, Julie Read said, "The acceptance of rewards outside of an employment contract which prohibits receipt of any commission or payment, is a fraudulent act and unacceptable in New Zealand business whether it is on our shores or being conducted overseas."
NZ COMPANIES USED IN RUSSIAN LAUNDROMAT
The Organised Crime and Corruption Reporting Project (OCCRP) says New Zealand companies were among 21 used by those behind the shifting of some US$20.8 bln from Russia and into international banks in a criminal financial vehicle dubbed the Laundromat. "Organizers created a core of 21 companies based in the United Kingdom, Cyprus and New Zealand and run by hidden owners. A number of Russian companies then used these companies to move their money out of Russia," the OCCRP says.
ACT'S SEYMOUR TRIES TO HELP HARMONEY AGAIN
ACT leader David Seymour has hit out at National and NZ First for blocking a Supplementary Order Paper from him that aimed to add a definition of what a credit fee can be to the the Credit Contracts and Consumer Finance Act 2003. Seymour wanted to add; "fees and charges payable to a person who is licensed to provide a peer-to-peer lending service (within the meaning set out in regulation 185 of the Financial Markets Conduct Regulations 2014) for or in connection with facilitating and establishing the credit contract through the peer-to-peer lending service, and who has no beneficial interest in the credit contract". Peer-to-peer lender Harmoney is currently mired in a court case with the Commerce Commission over fees. The latest move from Seymour comes after he spoke out on Harmoney's behalf in Parliament last year.
HARD TO FILL VACANCIES
Reinforcing the productivity issue, almost 80% of businesses in the construction industry reported vacancies in 2016, with 58% of these reporting that they had hard-to-fill vacancies, Stats NZ said today. This means that of the approximately 4,600 construction businesses represented, around 3,600 had vacancies. Almost 40,000 businesses were represented in the Business Operations Survey, and 76% reported staff vacancies, the same as in 2014. Vacancies include both new positions, and jobs that have become vacant from a staff member leaving. The highest proportion of businesses with vacancies was in the accommodation and food services industry, at 85%.
REGULATOR FEARS RISE
The Australian central bank is worried that their financial stability is under threat from too-fast rising house prices. The latest house price data was released yesterday; the RBA concerns predate that are are in the Minutes of their March meeting.
WHOLESALE RATES SLIP, FLATTEN
Rates for terms of one year are down -1 bp, for five years they are down -2 bps and for ten years they are down -4 bps today. That means over the past week, two year swap rates have fallen -9 bps. The 2-10 curve has flattened by -10 bps. The 90 day bank bill is now at 1.96%.
NZ DOLLAR STABLE
The NZD is marginally weaker at 70.3 USc. On the cross rates we are now at 91.8 AUc and 65.1 euro cents. The TWI-5 is still at 75.2.
You can now see an animation of this chart. Click on it, or click here.