While they align with the ideals of the Labour-Greens, Gareth Morgan's tax proposals go further than any party in Parliament would dare to propose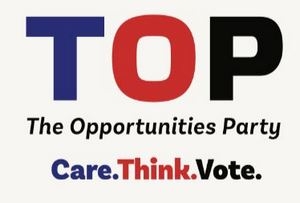 As Labour looks to clean up the edges of the tax system and the Greens look further afield with a capital gains tax and income tax floor, The Opportunities Party has challenged the policies of the left with a radical plan to tax wealth. 
Gareth Morgan is bringing his equity-based tax system to this year's general election in the form of The Opportunities Party. Morgan argues that the contributions the current tax system demands from taxpayers are disproportionate to both their productive impact on society and their ability to pay. Wrapped up in this problem is the housing ownership gap: a family with a $5 million house but $0 income will pay no tax (besides rates), while a family with no assets but two adults earning $50,000 each will pay $16,040 tax. The Opportunities Party contends that this is unfair, and they would demand a larger tax contribution from those with lots of wealth, not just those with high incomes.
Morgan's solution is a tax on wealth. Both individuals and businesses will have a minimum rate of return deemed on their productive assets – including housing and land. "Those that already declare at least that level of income will be unaffected. Those that don't will pay more." The increased tax revenue this would bring in would be accounted for by a corresponding decrease in income tax.
Morgan has said that he doesn't intend to be a politician, he just wants to bring his ideas (chiefly TOP's flagship tax policy) into the mainstream. If they are to be implemented, they would probably have to be picked up by one of the two major parties. The amount of political will required to radically shift the burden of tax revenue would be enormous.
How do TOP's tax changes compare to the tax policies proposed by other parties so far? Next to TOP, the changes proposed by parties already in Parliament seem more familiar.
Of all the parties currently in Parliament, Morgan's tax plan lies closest to the Greens. Having stuck with a Capital Gains Tax policy as a central tenet of their economic plan since 1999, they maintain that taxing income from the growth in value of capital assets is a fair way to redistribute wealth. However, their vision is not as broad in scope as TOP's – their capital gains tax policy would support an exemption for the family home (the largest store of wealth for most property-owning New Zealanders). Either way, the capital gains tax is not the same as TOP's proposal, which would tax a proportion of the value of the asset itself.
Though the Greens have not updated their tax plan since 2014, the fundamentals of their economic vision have not changed since they first came into Parliament. One of these fundamentals is a commitment to redistribution, particularly in easing the financial burden on the poor. The Green Party would "introduce and progressively increase a tax-free threshold up to $10,000 at the bottom of the income tax scale," shifting the burden off some of New Zealand's lowest earners. While it aligns with The Opportunities Party's core ideal – shifting the tax burden onto those who can best meet it – an income tax floor stands at odds with Morgan's proposals. According to him, the current tax system rewards those with high wealth and low income at the expense of those with no wealth and high income. The Green's tax floor would advantage the former group, small as it may be. This leaves out of the equation the advantaged class of people (high wealth low income) who TOP have targeted at the centre of their platform.
If their tax is more redistributive than that of the Greens, how does TOP's tax plan stand up next to Labour?
Though Labour still fly the banner of redistribution, the party's experience with the capital gains tax in 2014 has ensured that they'll stay far away from a radical tax change for now. Instead, they've focused on clearing up the edges, changing the way certain taxes are levied.
Tweaking the edges of how tax is paid rather than what it is paid on does not substantively change the distribution of wealth in New Zealand. This is at the core of TOP's criticism of establishment economic policy, from both Labour and National. Labour are no longer proposing using tax as a tool to combat the imbalance between property owners and 'generation rent'.
Labour's tax policy would leave the revenue base largely unchanged. The party would abolish secondary tax, putting money back in the pockets of people who work two or more jobs. Though the absolute amount of tax paid by workers with multiple jobs would not change, having the additional income available throughout the year makes a difference for many people working low-wage jobs.  Furthermore, many people currently paying secondary tax do not know they can claim back what they have overpaid, and miss out on a tax refund at the end of the year.
Currently, people with two sources of income pay a flat tax rate on their second job, even if their total income does not place them into that tax bracket. At the end of the tax year, these individuals can file tax returns and have the balance restored, receiving a tax refund for the amount by which they were overtaxed. This way, they should pay no more tax than someone with one job who earns the same total income.
Under Labour's plan, this would change. Rather than paying the highest rate on their second income and having to file a tax return at the end of the year to get the balance back, people working multiple jobs could simply pay the correct tax rate during the year. The planned modernisation of the IRD would make this change possible, and technical updates mean that it will probably happen eventually no matter who is in government.
This policy does not so much lighten the tax burden on those working multiple jobs as change when the burden is levied. Those working multiple jobs are often those struggling hardest to get by. Labour has recognised this, but changing the method by which these people are taxed will only go a small way to alleviating their tax burden. This is one of the imbalances which TOP has focused on: "Low-income families too often find themselves doing multiple jobs just to afford their rent let alone have any chance of owning a home. Their tax burden is way too high. Not just a little high – it's way too high."  Abolishing secondary tax is a good step forward, but ultimately will not go far to change the material conditions of many struggling to get by.
By contrast, TOP's answer to the problem of secondary tax is an as-yet-unquantified decrease to income taxes – possibly at the lower end. If the promised decrease was to benefit those earning the lowest incomes, that would place TOP alongside the Greens in prioritising low-income earners for tax breaks. The crucial difference is that TOP's tax break would come alongside a tax on wealth itself.
On the business side, Labour have promised to change the structure of withholding tax. Their policy has three parts:
An entirely flexible voluntary withholding tax, to let businesses meet their tax obligations at a rate of their choosing and on their own timetable.
Raise the threshold for businesses to pay provisional tax from $2500 to $5000.
Remove late payment penalties on provisional tax.
This change to company tax would not change the amount of tax to be paid by businesses (still 28%), just make the tax easier to pay. This lowers the compliance barriers for business rather than changing the type of revenue collected. The changes in the amount of tax collected – the removal of late penalties and lifting of threshold for provisional tax from $2,500 to $5000 – are relatively small. They would not cause major changes in business behaviour or significantly alter the distribution of wealth.  If anything, Labour's tax policies would slightly decrease government revenue. By contrast, TOP's tax on the equity owned by a business would levy an additional tax burden on companies under utilising their capital assets.
Even with the differences between the tax doctrines of the left parties in Parliament and Gareth Morgan's proposals, TOP would fit better with the Labour-Greens-NZ First bloc than with the immigration friendly, low-tax parties of the right. The radical nature of the TOP tax programme means that Gareth Morgan, should he enter Parliament, may take on a role similar to that of David Seymour: a one-seat support for the major parties with a tax policy too unorthodox to ever be considered viable.
---
You can read all political parties' Election 2017 policies in our comprehensive database here.
---
Our 2017 election issue coverage is supported by EY. For more about how EY is building a better working world, see here.
---