A review of things you need to know before you go home Thursday; deposit rate changes; producer price index; ANZ Consumer Confidence; concrete production; Australian employment; TPP11; bond issues; local rates lower; NZD stronger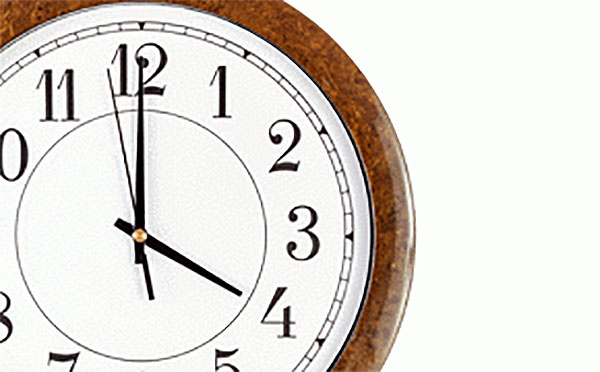 Here are the key things you need to know before you leave work today.
MORTGAGE RATE CHANGES
No changes here today.
DEPOSIT RATE CHANGES
The Nelson Building Society has reduced its 9 month and 12 month term deposit rates by -10 bps. Both rates are now 3.60%.
MEAT AND DAIRY
Producer output prices rose by +1.3% in the quarter ending June 2017. Producer input prices over the same time increased by +1.4%. On a year-on-year basis output prices increased by +5.2% and input prices increased by +4.7%. While higher prices for lamb, beef and dairy products were primary contributors to higher output prices received by manufacturers, manufacturers also had to pay more for their raw products and power.
ANZ CONSUMER CONFIDENCE
The ANZ-Roy Morgan NZ Consumer Confidence Index released today show the index at 126.2, up from 125.4 last month and well above its average of 119. When adjusted for seasonality, the index rose 2 points to its highest level since July 2014. Consumers are feeling wealthier and a net 38% believe that it is a good time to buy major household items. Perceptions on the economic outlook remain buoyant.
CONCRETE
Ready-mix concrete production in the June 2017 quarter was down -2% when compared to the June 2016 quarter. However, the production was still over the 1 million cubic metres - enough to build more than 69 Sky Towers. In terms of specific regions, the Auckland region accounted for more than a third of this production and production in the Canterbury region was down 17% from the June 2016 quarter.
AUSTRALIAN EMPLOYMENT AND WAGES
Monthly trend full time employment in July 2017 grew for the 10th straight month in Australia. Full time employment grew by +29,000 people, part time fell by -3,000 and total employment increased by +26,000. Over the past year, trend employment has grown by +259,000 people or +2.2%.The trend unemployment rate in Australia remained at 5.6% and labour force participation rate also remained at 65.0%. Average weekly total wages for full time adults grew by 2.1% for the year ended in May 2017.
TRANS PACIFIC PARTNERSHIP 11
The Government has approved a negotiating mandate for the Trans-Pacific Partnership 11, which will help maintain New Zealand's competitiveness in overseas markets. Trade Minister Todd McClay will be pushing for the minimal number of changes possible to the original TPP agreement. Some benefits under TPP11 include tariffs on beef exports to Japan falling from 50% to 9% and tariffs being removed from wood products.
BOND ISSUE #612
The New Zealand Debt Management Office conducted a tender for the $200 mln worth if nominal bonds maturing on 15-April-2025 with a coupon rate of 2.75%. The issue attracted $410 mln worth of bids and was filled by tenders with a weighted average accepted yield of 2.7020%. The highest accepted yield was 2.71%.
ANZ NZ EYES BOND OFFER
ANZ NZ says it's considering an offer of five-year unsecured, unsubordinated fixed rate bonds through which the bank will seek to borrow at least NZ$100 million. Full details of the offer will be released on August 22.
NOT ENROLLED TO VOTE
About 450,000 New Zealanders are eligible but not enrolled to vote and more than half of them are under 30. The electoral office is encouraging young New Zealanders to vote and has hired youth advocates to help them get the message across.
WHOLESALE RATES LOWER
Local swap rates were lower and flatter with the 2 yr rate down -1 bp and the 5 yr and 10 yr rates down -2 bps. The 90 day bank bill rate is also down -1 bp to 1.95%.
NZ DOLLAR STRONGER
The NZD is now trading at 73.2 USc up 0.9 USc from this time yesterday. Most of the gains were made overnight and the dollar has held firm today. On the cross rates we are at 92.2 AUc and at 62.1 euro cents. The TWI-5 is just on 75.7. The bitcoin price is up to US$4,360.
You can now see an animation of this chart. Click on it, or click here.