A review of things you need to know before you go home Thursday; deposit rate changes; overseas trade; increased speed limits; Christchurch arena; investor lending; Typhoon Hato; local rates and NZD lower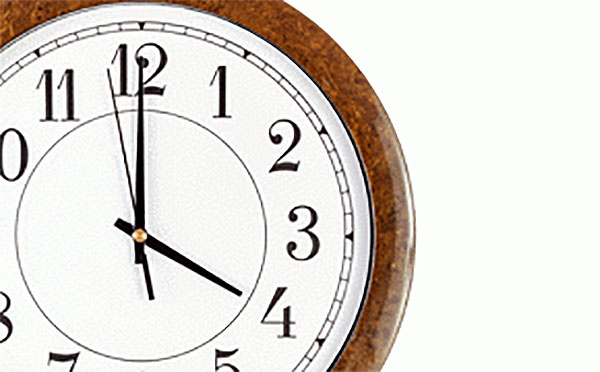 Here are the key things you need to know before you leave work today.
MORTGAGE RATE CHANGES
No changes here today.
DEPOSIT RATE CHANGES
RaboDirect has reduced its 3 mth term deposit rate from 3.20% to 3.10%. Their RaboSaver rates have been decreased by -25 bps to 0.75% for balances up to $5 mln and 0.55% for $5 mln and above.
FIRST SINCE 2012
Dairy export prices helped boost July 2017 exports, leading to a trade surplus of +$85 mln. This is the first July surplus since 2012 and only the eleventh since 1960. Exports rose +$668 mln, up 17%, compared to July 2016. The rise was led by higher values across a variety of commodities, especially milk, butter and cheese - up +$426 mln or +51%. The prices for whole milk powder were up +33%. Imports rose by +$232 mln, up +5.4%, from July 2016. Rise in imports was led by vehicles, parts, and accessories - up +$154 mln or +25%. On an annual basis, exports were valued at $50.5 bln for the year ended July 2017 and imports at $53.8 bln.
110 KM/H SPEED LIMITS
With enhancements to safety features either complete or under construction on our Roads of National Significance, the Government has initially planned to rollout higher speed limits of 110 km/h on the Taurange Eastern Link and parts of the Waikato expressway. Other roads under construction, such as Puhoi to Warkworth and the southern section of the Christchurch motorway will be considered in the future. The faster 110 km/h speed limits will only apply to stretches of road built to a standard where the higher speed limit is safe and appropriate.
CHRISTCHURCH ARENA
The National government has promised to contribute another $120 mln towards the construction of a multi-use arena in Christchurch. This will take the Government's total contribution to $179 mln. The arena will provide Canterbury with a venue that can be used to host a wide range of sports, entertainment and other events. Given this funding and the funding the Christchurch council has set aside, there is enough funding to build a 30,000 capacity stadium with and an open roof.
INVESTOR LENDING
New residential mortgage lending by borrower type data shows that lending to property investors has signifcantly droppped and stabilised around the 22% - 25% range. Between December 2014 and August 2016 the investor share of the new mortgage market was, on average, comfortably over 30%, peaking at 35% in June 2016. The drop in the investor share of the market has increased the share of new mortgages issued to first home buyers and owner occupiers, which are up to 15% and 62% respectively.
TYPHOON HATO
Macau and Hong Kong were left picking up the pieces after Typhoon Hato, one ofthe biggest storms in the region, passed through, killing 12 people. At its preak, Hato had gusts topping 193 km/h and is only the third storm of this magnitude to hit the region over the last twenty years. Economic losses have been estimated to be between HK$4 bln to HK$8 bln, which is NZ$700 mln to NZ$1.4 bln.
CHILLED MEAT TO CHINA
Silver Fern Farms (SFF) has launched a large scale pilot chilled meat into China. The pilot includes a full 20 ft container containing chilled beef and multiple air freight orders of chilled beef and lamb. SFF have used their relationship with Shanghai Maling to facilitate the distribution of the chilled product to Chinese supermarkets. The cuts of meat being used would have otherwise been exported as frozen but will fetch a higher price as chilled product. The container is set to leave this week and arrive in China early September. This is the first tangible benefit of the SFF and Shanghai Maling joint venture.
NZGB 2033'S
Tender #613 for New Zealand Government bonds maturing in 2033 with a coupon rate of 3.5% has seen $335 mln worth of bids for the $150 mln on offer. The coverage ratio of the tender was down from 2.7x to 2.2x, when compared with the July tender, and weighted average yield accepted was down just -1 bp to 3.29%.
NET PROFIT UP 26%
Trade Me financials released today show that its net profit after tax has increased by 25.9% to $94.4 mln. Revenue was up 7.7% to $234.9 mln and expenses were up only 5.7%. The net profit excludes one-off non-operating gains of $1.4 mln. EBITDA was up 10.8% to $155.7 mln.
WHOLESALE RATES DOWN
Local swap rates are down -1 bp at the short end of the curve and the 7 yr and 10 yr rates are down -2 bps. The 90 day bank bill rate is unchanged at 1.94%.
NZ DOLLAR SLIPS
The NZD is lower today at 72.1 USc mark. On the cross rates we are lower as well at 91.3 AUc and at 61.1 euro cents. The TWI-5 is now at 74.6. The bitcoin price is now at US$4,216.
You can now see an animation of this chart. Click on it, or click here.