A review of things you need to know before you go home Tuesday; deposit rate changes; building work completed; B&T sales results; new vehicle sales; commodity prices; Caixin services PMI; local rates and the NZD stable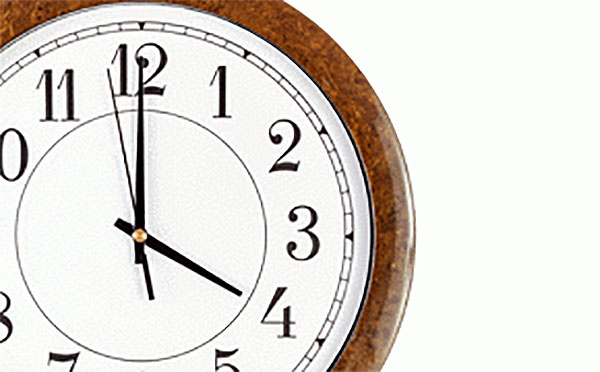 Here are the key things you need to know before you leave work today.
MORTGAGE RATE CHANGES
No changes to report here today.
DEPOSIT RATE CHANGES
The Co-operative bank has reduced it 18 mnth, 3 yr and 4 yr rates to 3.65%, 4.00% and 4.15% respectively. SBS Bank has reduced its 8 mnth rate to 3.30% and increased the 9 mnth rate to 3.55%.
BUILDING WORK EDGES DOWN
In the June 2017 quarter there was $5.2 bln worth of building work completed. $1.8 bln was non-residential buildings and $3.4 bln was residential, of which, $2.8 bln was for new dwellings. On a seasonally adjusted basis, building activity fell by -0.5% in the June quarter, where non-residential activity was down -0.7% and residential was down -0.4%, when compared with the March quarter. On an unadjusted basis, total building activity was up +4.9% compared to the June 2016 quarter. Auckland building activity was almost $2 bln, including $1.3 bln of residential buildings. Building work in Canterbury slipped under the $1 bln mark for the first time in three years.
BARFOOT & THOMPSON SALES
Barfoot & Thompson sales data released today shows sales numbers down and prices remaining firm. 777 was the lowest number of sales recorded for an August since 2011. Average sales price of $918,926 and median price of $820,000, while higher than July, were lower than their averages for the last three months. On a year-on-year basis the average price was up +1.4% and median was down -3.5%. Barfoot & Thompson managing director Peter Thompson said there was a sense of realism among both buyers and sellers. While listings in August were higher than July, 1260 versus 1173, they were well below the 1706 listings received in August 2016.
NEW VEHICLE SALES
While new passenger vehicle sales numbers were down for the second month running on a year-on-year basis, commercial vehicle sales numbers were still strong. This has resulted in over 100,000 new vehicles, passenger and commercial, being registered since the beginning of this year - a record for any calendar year. Compared to the calendar year to August 2009, at the height of the financial crisis, there was a 129% increase in the number of vehicles registered in the year up to August - 43,384 in 2009 to 103,923 this year. Toyota remains the market leader with 19% market share, Ford and Holden follow with 10% and 8% respectively.
COMMODITY PRICES
The ANZ Commodity Price Index slipped 0.8% in August 2017 when compared to July 2017 but was up 16.3% compared to August 2016. The dip in the New Zealand dollar has buffered some of the losses in local currency. The index in NZD terms was up 0.2% m-o-m and up 16% y-o-y. In terms of sub-components, on a month-on-month basis, dairy traded sideways, meat had a tough month, seafood prices were unchanged, horticulture fell 1.7%, forestry was up 0.7% and aluminium was up 6.2%.
ENVIRONMENTAL FOCUS
A change to the constitution of Crown Irrigation Investments Limited (CIIL) will allow it to fund water storage projects with direct environmental and economic impact, rather than just economic impact. This is an important change as it recognizes how important water storage and distribution projects are to the environment.
EQUITY TRUST INTERNATIONAL COPS AML/CFT ACT WARNING
The Department of Internal Affairs (DIA) has issued a formal warning to Equity Trust International Ltd under the Anti-Money Laundering and Countering Financing of Terrorism Act. Equity Trust, which provides trust and company services to overseas-based customers, failed to establish, implement and maintain an adequate AML/CFT programme, failed to conduct customer due diligence, failed to adequately monitor accounts and transactions, and failed to keep adequate records, the DIA says. Equity Trust,
which has featured in interest.co.nz stories
, has been told to take immediate action to rectify these issues or face "further enforcement action."
FRENCH COMPANY LINKED TO PAYMARK
Neither 
Ingenico Group
 nor Paymark's bank shareholders are saying much about a report that the French company has reached a deal to buy the New Zealand electronics payments processor. Australia's BusinessDay reports Ingenico appears set to buy Paymark for about NZ$150 million. Contacted by
interest.co.nz
, Ingenico's Asia-Pacific managing director John Tait declined to comment. A representative for Paymark's shareholders - ANZ, ASB, BNZ and Westpac - said no announcement was imminent.
TOWER LAUNCHES CROSS APPEAL
Tower has launched its own cross appeal against the Commerce Commission's decision to decline Vero's application to acquire 100% of Tower. The Tower board fully supports Vero with its appeal.
CAIXIN SERVICES PMI
The Caixin Services PMI rose from 51.5 to 52.7 showing expansion of overall business activity. Growth in new business accelerated in the services sector midway through the third quarter, with a number of companies linking growth to better market conditions and new marketing strategies. Stronger activity growth has resulted in the service sector expanding their payrolls in August.
WHOLESALE RATES UNCHANGED
Local swap rates are largely unchanged today with only the 10 yr rate moving up +1 bp. The 90 day bank bill rate is also unchanged at 1.95%.
NZ DOLLAR STABLE
The NZD has been relatively stable today at 71.7 USc. On the cross rates we are at 90.0 AUc and at 60.3 euro cents. The TWI-5 is at 73.9. The bitcoin price is down to US$4,181.
You can now see an animation of this chart. Click on it, or click here.