A review of things you need to know before you go home Thursday; mortgage and deposit rate changes; China FTA upgrade; New Zealand walks; wholesale trade and stocks; employment for the disabled; Australian trade balance; local rates higher, NZD lower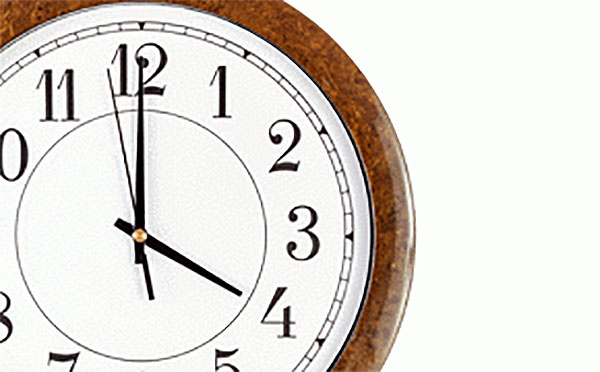 Here are the key things you need to know before you leave work today.
MORTGAGE RATE CHANGES
Westpac has reduced its 2 yr rate by -6 bps to 4.69%. TSB Bank has reduced a number of its special mortgage rates by -6 bps to -10 bps. See rates here.
DEPOSIT RATE CHANGES
TSB Bank has reduced its 12 mnth and 18 mnth term deposit rates by -5 bps and -10 bps to 3.30% and 3.65% respectively.
CHINA FTA UPGRADE
The Government has agreed a negotiating mandate to upgrade the China Free Trade Agreement (FTA) that will deliver thousands of jobs and be worth billions to the economy. Currently there is $24 bln worth of two-way trade with China and the Government estimates that there are 8,500 new jobs created for every billion dollars of exports. The negotiation priorities will be a better deal for dairy, forestry and wood processing exporters, new rules to enhance online and digital trade and better measures to deal with non-tariff barriers. Two-way trade with China is targeted to be worth $30 bln by 2020.
GREAT SHORT AND GREAT DAY WALKS ANNOUNCED
The tracks included in Great Day and Great Short Walks, developed jointly by the Department of Conservation and Tourism New Zealand, have been announced. This is an expansion of the Great Walks brand aimed at promoting walking experiences across the country. There will be $76 mln invested into managing the impact of visitor growth, protecting biodiversity, improving track surfaces and adding facilities such as toilets where required. See list of walks here.
WHOLESALE TRADE
The actual value of wholesale trade was $24.9 bln in the June 2017 quarter, up +$1.4 bln or +6.0%, from the June 2016 quarter. Seasonally adjusted wholesale trade rose by +$431 mln or +1.7% in June 2017 quarter, when compared with the March 2017 quarter. The rise was driven by basic materials wholesaling and machinery equipment wholesaling.
MOTOR VEHICLES AND PARTS
The actual value of wholesale stocks for motor vehicles and parts has risen at the fastest pace since 2009, Stats NZ says. The value as at June 2017 sits at $2.1 bln, up +$328 mln or +19%, from June 2016. The previous largest stock increase was +$337 mln in September 2008, up +24% from September 2007. The increase coincides with the recent record high of car imports. When adjusted for seasonality, motor vehicle and parts wholesale stocks were up +$173 mln, or +9.2%, from March 2017.
EMPLOYMENT FOR THE DISABLED
In the June 2017 quarter, disabled people were more than twice as likely to be unemployed as the non-disabled people, 11.4% versus 4.5% unemployment. Their average income was just over half of non-disabled people's income because of fewer weekly hours and lower hourly wages. When those aged 65+ are removed from the sample labour force participation rate for the disabled increases from 25.2% to 45.2%. The employment rate for disabled people was 22.4% compared to 69.3% for non-disabled people.
AUSTRALIAN TRADE BALANCE
In seasonally adjusted terms, the Australian trade balance for the month of July 2017 was +$460 mln, much lower than the analysts' forecast of $ 1 bln. The June numbers were revised upwards to +$888 mln from +$856 mln. Compared to June 2017, exports fell by -$709 mln or -2% and imports fell by -281 mln or -1%. Service trade was up slightly while goods trade was lower.
AUSTRALIAN RETAIL SALES
Australian retail sales, on a seasonally adjusted basis, were flat in July 2017 after rising 0.2% in June. Household goods retailing, department store sales and clothing and accessory sales were lower, whereas, food retailing and cafes, restaurants and takeaway food retailing were higher. The falls in household goods retailing and department stores retailing come after strong rises in the June quarter.
WHOLESALE RATES HIGHER
Local swap rates have reversed some of yesterday's moves following the global trend overnight. The 2 yr rate is up +3 bps, 5 yr up +4 bps and 10 yr by +5 bps. The 90 day bank bill rate is unchanged at 1.95%.
NZ DOLLAR LOWER
The NZD is slightly lower from this time yesterday at 72.1 USc. On the cross rates we are at 90.2 AUc and at 60.5 euro cents. The TWI-5 is at 74.1. The bitcoin price is up slightly to US$4,553.
You can now see an animation of this chart. Click on it, or click here.