A review of things you need to know before you go home Thursday; no rate changes, confident voters, more f/t Aussie jobs, mobile phone ABS, swaps higher/steeper, NZD slips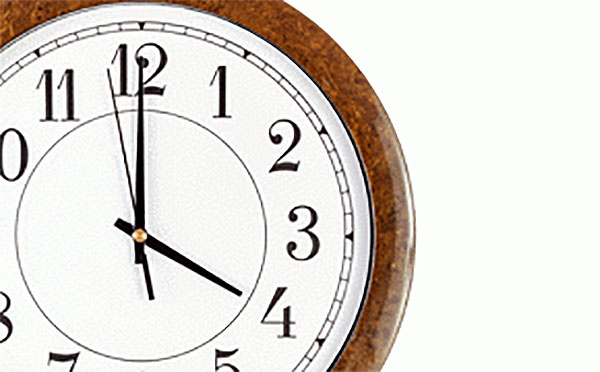 Here are the key things you need to know before you leave work today.
MORTGAGE RATE CHANGES
No changes to report here.
DEPOSIT RATE CHANGES
None here either today.
CONFIDENT VOTERS
Election uncertainty isn't being reflected in consumer confidence. The latest ANZ-Roy Morgan survey out today shows it at a three year high in September, a trend that has been steadily upward since late 2015. ANZ says it points to an ongoing decent pace of spending and activity growth. The softer housing market and election uncertainty have failed to dent consumer optimism they say. House price expectations cooled further, while inflation expectations were steady.
AN AUSSIE BRIGHT SPOT
Australia added +21,500 new full-time jobs in August from July, and +253,000 growth in F/T jobs in a year, well above forecasts and up +2.7%, as the unemployment rate held steady at 5.6%.
INEQUALITY WORSE? NO
New detailed data out in Australia for 'inequality' shows that their Gini score has been virtually unchanged for the past decade, moving from 0.314 in 2005/06 to just 0.323 in 2015/16. The NZ Gini score is 0.333, also having moved very little in the same period, although it is down from 0.362 in 1997. This hard data is in hard contrast to the European and US stories about inequality (Piketty, The Spirit Level, etc.). This is just another reinforcement to be careful about buying into foreign advocacy groups trying to suggest we have the same issues they do.
UNCHANGED
Yields for the latest $100 mln inflation linked bond tender were unchanged today at 2.36%. The coverage ratio was 2.2x.
YIKES
Asset-backed securities (ABS) are where loans are packaged up and sold on to investors. These were the types of loans that caused the GFC, based on mortgages. But readers will be aware that car loans are frequently packaged this way as well. But you may not know that mobile phone plan 'loans' get the same treatment. Moody's rates these too. Why bu.ys this stuff? The answer is, mostly fund managers
ENVY ?
Workers in Shanghai got average pay rises of +6.9% in the 2016 year. Those in Beijing got an average +7%. Fast rising consumer incomes are turbo-charging consumer demand. It is also probably behind fast-rising house prices there.
CHINESE DATA DISAPPOINTS
Chinese retail sales growth slipped to +10.1% year-on-year, a smaller gain that markets were expecting. Private fixed asset investment was up +6.4% on the same basis. This was also lower than markets were expecting.
WHOLESALE RATES UP YET AGAIN
Local swap rates are a higher again today with a steepening bias. The two year is up +1 bp, the five year is up +3 bps and the ten year is up +4 bps today. The 90 day bank bill rate is unchanged 1.94%.
NZ DOLLAR SLIPS
The NZD is slightly lower than at this time yesterday at 72.5 USc but it has gained a little since this morning. On the cross rates we are pretty much unchanged at 90.6 AUc and at 61 euro cents. The TWI-5 is now at 74.6. The bitcoin price has slipped another -3.8% today as the Dimon criticism sinks in. It is now at US$3,885, down -3.8% on the day. Bitcoin's high was US$4,951 on Friday, September 1, 2017, so it is down -21.5% since then, -8% of that in the past two days.
You can now see an animation of this chart. Click on it, or click here.