A review of things you need to know before you go home Tuesday; confident consumers go impulsive, low farm & lifestyle block sales, few late payments, swaps up yet again, NZD recovers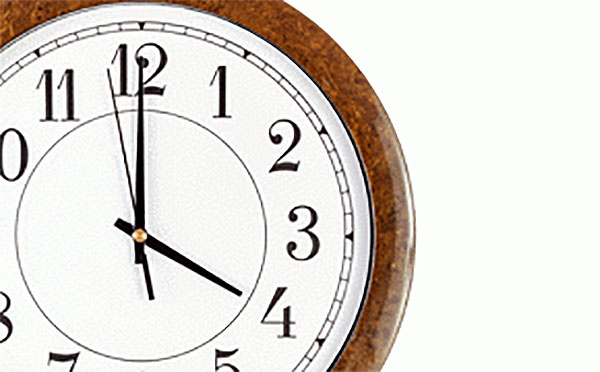 Here are the key things you need to know before you leave work today.
MORTGAGE RATE CHANGES
ANZ has cut its two year 'special' and introduced a new three year 'special.
DEPOSIT RATE CHANGES
The Co-op Bank has reduced its six month TD rate by -5 bps.
FIRM BUT FLAKY CONFIDENCE?
The quarterly consumer confidence survey out from Westpac McDermott Miller today shows it remaining "at firm levels". Households are still in the mood to spend they say, though their tastes have been changing. Services are getting priority, while goods, even major appliances, are taking a back seat. Consumers are becoming very short-term focused with holidays, entertainment getting priority. Paying down debt still not a big goal for households, according tho this report.
FEW BUYERS
REINZ says too much rain has affected farm sales in many parts of the country. There were only 91 sales in August in the whole country, the lowest of any month since January 2013. You have to go back to 2010 for a lower August. There were only 9 dairy farm sales, only 4 arable farm sales nationally. Average $/ha prices are falling too. Very noticeable was the very low activity in the Manawatu, no doubt undermined by tough requirements from the Horizons Council.
LIFESTYLE OUT OF FAVOUR
Lifestyle block sales are following the residential market down in Auckland. Nationally, there were only 617 lifestyle blocks sold in the month, only 82 in Auckland, the lowest August in five years. Only Northland is holding on to its recent levels.
A SLIGHT SLIP
Dun & Bradstreet claim they are seeing a rise in late payments by companies in New Zealand in the June quarter. But the rise is tiny, up from 5.9 days late to 6.2 days late and hardly material. They say the largest companies are the slowest to pay on time, 4 days slower than the average. Main centre firms are the slowest, with the worst in Auckland, followed by Wellington. Christchurch firms are 'average'. But our 'worst' are much better than average payment times in Australia where they see those delays at almost 15 days.
EYES ON DAIRY
There is another dairy auction tomorrow morning and the derivatives market is signalling that WMP may fall by -2% and SMP may fall by -3%. A lower exchange rate may limit the slippage.
A MANAGEABLE DEFICIT?
Tomorrow we get the Q2 2017 balance of payments data as well. Markets are expecting a -NZ$0.9 bln deficit. The Q2 2016 deficit was also a -NZ$0.9 bln deficit. For the full year that will make it a -$8.1 bln deficit, or -3% of GDP and close to its lowest point over the past 25 years.
AUSSIE HOUSE PRICE RISES MODERATE
Residential property prices, while continuing to rise in Melbourne and Sydney this quarter, have begun to moderate. Annual price movements ranged from -4.9% in Darwin to +13.8% in Sydney and Melbourne. But these annual rates overstate the recent, more modest rises.
WHOLESALE RATES STILL RISING
Local swap rates for two years is up +1 bp, the five year is up another +3 bps and the ten year is up another +3 bps today. The 90 day bank bill rate is unchanged 1.94%.
NZ DOLLAR SLIPS, THEN RECOVERS
The NZD fell overnight as the US dollar strengthened, but during today the Kiwi dollar has clawed back some of that ½c fall and is now at 72.7 USc. On the cross rates we are at 91.3 AUc and at 60.8 euro cents, both higher than this time yesterday. The TWI-5 is now at 74.8. The bitcoin price is still in a strong recovery mode and is now at US$3,951, up another +5.9% on the day. However, it is still $1,000 off its high of US$4,951 just 19 days ago.
You can now see an animation of this chart. Click on it, or click here.