A review of things you need to know before you go home Wednesday; another mortgage rate cut, good Current Account progress, more job vacancies, dairy payout rise suggested, swaps up again, NZD up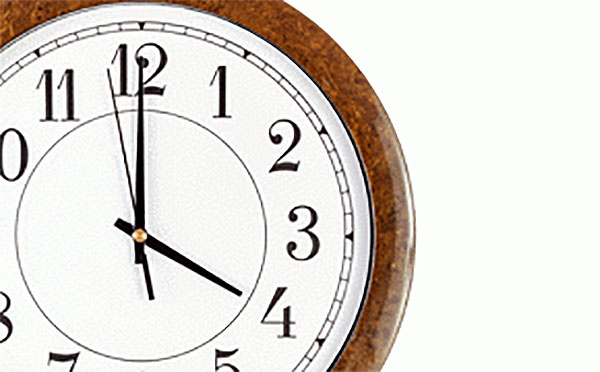 Here are the key things you need to know before you leave work today.
MORTGAGE RATE CHANGES
The Co-operative Bank has trimmed its 18 month, 2 and 3 year fixed rates today, taking them to levels that match most of their rivals.
DEPOSIT RATE CHANGES
No changes so far today.
LONG TERM PROGRESS
There was something of a pleasant surprise in today's Current Account data to June 30, 2017. For the full year, that fell to -$7.49 bln, an improvement of +$240 mln from the year to March 2017. In the June quarter, the smaller deficit recorded was due to a record high +$1.3 bln services surplus and a smaller primary income deficit. The overall deficit-to-GDP is now -2.8%, down from -2.9% in March. Our net external debt-to-GDP ratio also fell to -54.3%, down from -59.1% in the September 2016 quarter. (This is the key external debt metric, which ignores the internal debt we have, and the debt owed by one public agency to another public agency.) These key metrics have been moving the 'right way' for quite a while now. For example, the current-account-to-GDP ratio peaked at -7.8% in 2008 so for it to now be just -2.8% is significant progress. The net-debt-to-GDP peaked at -83.6% also in 2008 and just before the GFC, and for it to now be down to -54.3% is also big progress. Tomorrow we get the June quarter GDP data.
MORE JOB VACANCIES
Also improving is the MBIE Online Jobs Vacancies Index. It rose to 198.2, its highest level ever. Semi-skilled and unskilled jobs in the regions are where there is the greatest demand. Skilled vacancies in the main cities are a bit flat however (except in Wellington).
UPSIDE?
Dairy prices rose marginally in the latest auction, again showing the derivatives market is an uncertain predictor. Prices were up +0.9% overall, up +0.6% for WMP. At least one analyst thinks the dairy payout for the new season may start in the $7/kgMS range.
TALK ENDS, ACTION TO START
The RBNZ today started the clock for local banks (with assets of $10 bln and greater) to meet their tighter outsourcing policy. Banks now have five years to fully comply. Some banks are grumpy about this tighter policy, especially as they can't share some capacity with their Aussie parents. The RBNZ position is not new; it has been long signalled. Today they just kicked off the formal implementation process.
GET READY ...
On Saturday night we will be live blogging the election results. The interest.co.nz team, led on the night by Alex Tarrant, will cover everything you need to know as the results come in progressively over the evening. And of course, you can participate in the Comment section. Just make sure you are registered. There will be a lot to talk about. Bring popcorn. Don't forget to vote. And our Policy Comparative summaries are proving a very big hit this election.
BIDDERS CIRCLING
Australia's largest dairy company, Murray Goulburn is on the block. Chinese dairy companies are circling, with one (Yili) reported to have made a "knockout bid". There are other Chinese bidders. In addition to them, bids are also expected from Saputo, Parmalat, and local Bega Cheese. New Zealand's Fonterra and A2 Milk are also in there competing for all or parts of this dairy carcase.
JAPAN RISING AGAIN
Japan's export economy is taking off. Data out today shows booming shipments of cars and electronics in August. This activity drove up Japan's exports at the exceptional rate of +18.1% year-on-year and far faster than analysts were expecting and the fastest pace in nearly four years. This is the ninth straight month of gains and is reinvigorating the Japanese economy.
SIXTY YEARS ON, ONE WEEK LATER
The time snow starts to thaw and grass starts to turn green in the heart of Tibetan plateau is over a week earlier now than in the 1960s, according to a new study by Chinese scientists. The researchers warned that the early arrival of springtime on the Tibetan plateau could have an impact across almost all of China. China's three main rivers – the Yellow, Yangtze and Lancang – originate in a region 4,000 metres above sea level covered by snow and glaciers.
WHOLESALE RATES KEEP ON RISING
Local swap rates for two years are up +2 bps, the five year is up another +4 bps and the ten year is up another +3 bps today. The 90 day bank bill rate is unchanged 1.94%. Today's changes mean the two year swap has risen +10 bps in a week and is now at levels last seen in mid July. The rate curves are now their steepest in 8 weeks.
NZ DOLLAR RISES
The NZD has risen today and is now ½c higher than at this time yesterday, at 73.3 USc. On the cross rates we are at 91.4 AUc and at 61 euro cents, also both slightly higher. The TWI-5 is now at 75.2. The bitcoin price has slipped, now at US$3,885, down -1.7% on the day.
You can now see an animation of this chart. Click on it, or click here.