David Chaston with 10 things you need to know about developments around and involving China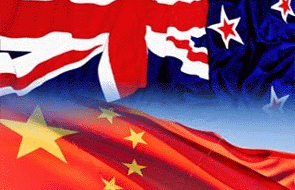 In a world in transition from being American-centric to one that may become China-centric, New Zealanders will need to stay up-to-date with news out of the Middle Kingdom as it influences us.
And 'influence' may be the key phrase here.
To stay on top of these issues, we are starting a weekly specialist 'Top 10', to curate China news that New Zealanders should know about. Please contact me if you have items that should be in this series. [ david.chaston@interest.co.nz ]
And to start, we have the most important NZ-China review you will probably read all year. If you don't have time to read it now, bookmark it for when you do have some time. It is important you read this.
1. China's growing influence targeting New Zealand
The election campaign here had a brief flurry of news about how elected politicians in both National and Labour may have close ties (very close ties) to the Chinese intelligence community.
Anne-Marie Brady's report "Magic Weapons: China's political influence activities under Xi Jinping." details what is known about Chinese influence and intelligence operations inside New Zealand. You can read a summary here, but the full 56 page report is a real eye-opener.
China's foreign influence activities are part of a global strategy with almost identical, longstanding approaches, adapted to fit current government policies. They are a core task of China's united front work; one of the CCP's famed "magic weapons" (法宝) that helped bring it to power.

This policy paper examines China's foreign political influence activities under Xi Jinping, using one very representative state, New Zealand, as a case study. New Zealand's relationship with China is of interest, because the Chinese government regards New Zealand as an exemplar of how it would like its relations to be with other states. In 2013, China's New Zealand ambassador described the two countries' relationship as "a model to other Western countries". And after Premier Li Keqiang visited New Zealand in 2017, a Chinese diplomat favourably compared New Zealand-China relations to the level of closeness China had with Albania in the early 1960s.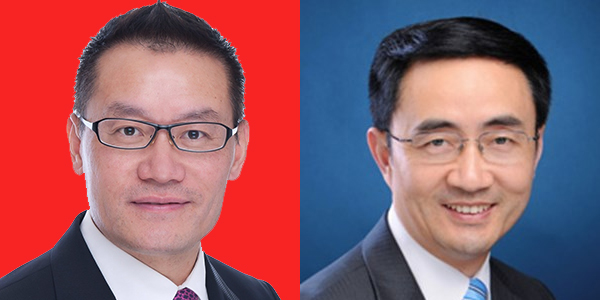 Aluminium prices are important to New Zealand. We clip the manufacturing ticket from Australian bauxite. And remember, aluminium is essentially "solid electricity" - such is the manufacturing process. The fixed costs are the mined bauxite and our plentiful electricity. When prices for the product are high, we can sell our electricity to joint-venture NZAS (Rio Tinto 76%, Sumitomo 24%) at a reasonable price. You can follow international aluminium prices in USD and NZD here.  And Chinese regulation is helping restrain supply and push up international prices. Such regulatory action can easily be unwound. And such regulatory action invites arbitrageurs who try to profit from the market distortions. Our current sweet spot could unravel, and soon.
"The current market boom is not being caused by (changes in) the relationship between supply and demand," Wang Qiang, an industry insider close to policymakers, told Caixin. "It's being caused by speculation funded by borrowed money."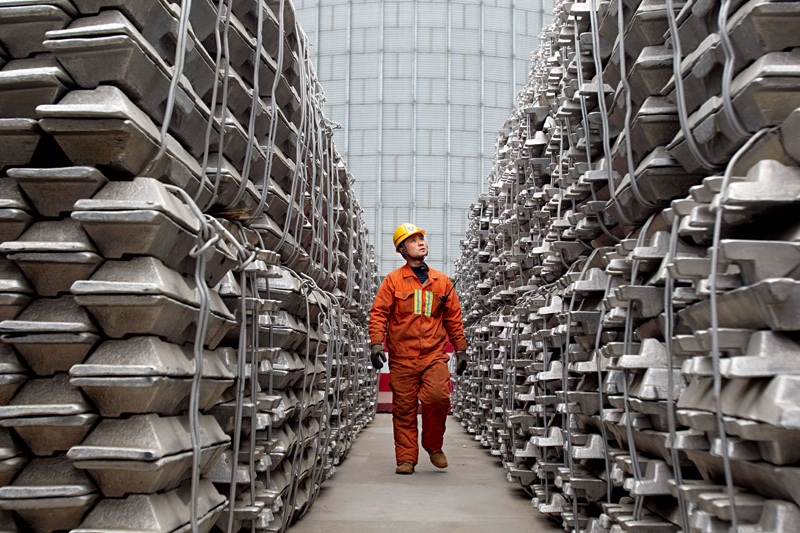 3. Red tape cut for foreigners
Not every firm that rushed to China has had a good experience. Many have found it tough going. There is a strong suspicion Fonterra is one of these that is finding the promise of riches very hard to achieve. Others are are moving on and out.
To ease that growing view, the Ministry of Commerce said last week it had done away with a regulation from 1995 that required foreign companies to set up a representative office before they could operate in China, a process that involved months of complicated paperwork and formalities.
Tuesday's announcements were just the latest attempts from the Chinese leadership to fend off foreign competition and boost investment in the country. Previously announced measures include promises of wider market access – such as the possibility of bigger shareholdings for foreign financial institutions – and a campaign to protect intellectual property rights. Little has actually been effective.
"I don't think there is really a change in the policy agenda," said Julian Evans-Pritchard, a China economist with Capital Economics. "They've been talking about taking steps to encourage more FDI for a long time … but there are lots of broken promises in the past."

The decline in foreign investment was partly because of the economic slowdown and partly because of the regulatory environment, he said. "The operating conditions of foreign firms in many sectors have become worse rather than improved," he said.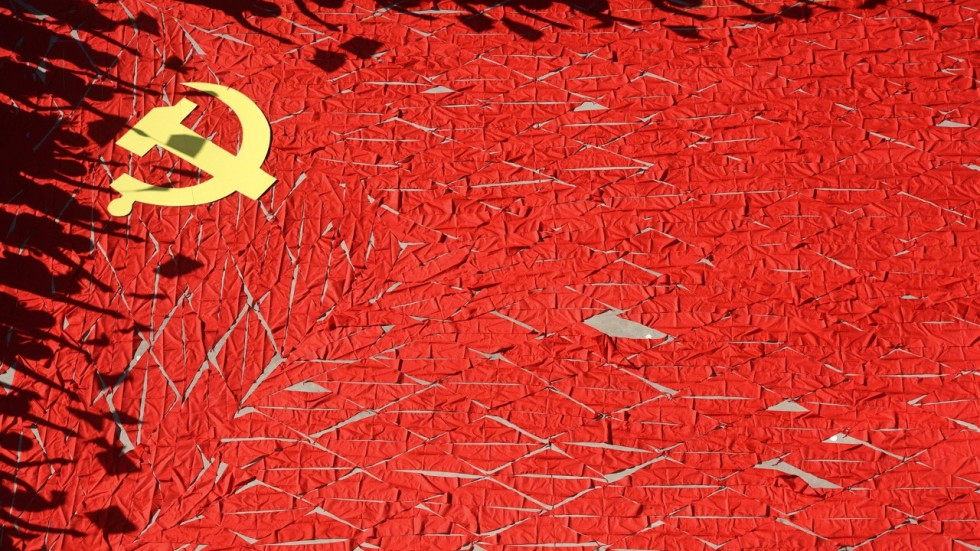 4. Land reform, with Chinese characteristics
Land in China belongs to the state, and farmers contract to use it without owning it.
I recently took the fast train between Beijing and Shanghai and what I saw out the window was completely different to the countryside I was expecting. To get their agriculture more productive (more production with less inputs) they have needed to make major changes.
The 2007 Property Law established a uniform registration system for so-called land-use rights. Two-thirds of the country's arable land had been registered as of the end of last year, and the central government is aiming to have the task completed by the end of next year.
Farmers can now rent out their land-use rights and, in some parts of the country, can also use them as collateral for loans. Yet benefits are capped by prohibitions on leasing land to property developers and industrial enterprises, which would likely be willing to pay more for the acreage than agricultural cooperatives. Also, outright sales are still banned.
But the result is bigger farms, more mechanisation, much higher agricultural output -  and more people moving to urban areas.
"China's unlocking the underlying wealth in these land assets," says Liang Hong, chief economist at China International Capital Corp. in Beijing, who previously worked for the International Monetary Fund. "We're looking at 300 to 400 million people with more purchasing power, and that's the size of the European Union."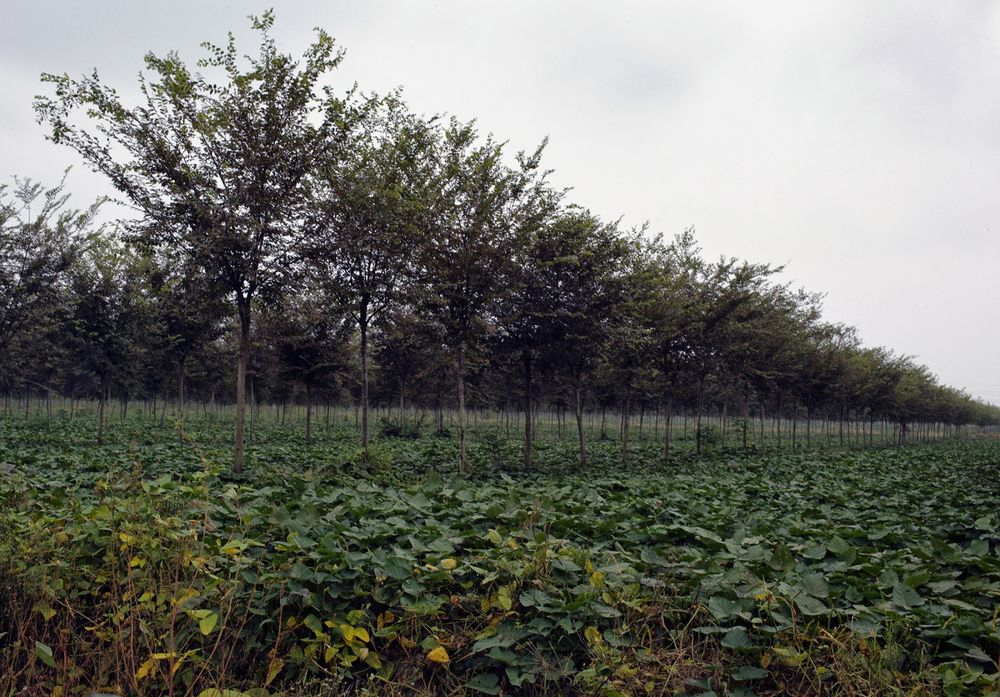 China's cyber watchdog has handed down maximum penalties to several of the country's top tech firms, including Tencent, Baidu and Weibo, for failing to properly censor online content.
The rebuke comes as China is stepping up censorship and security efforts ahead of the 19th National Congress of the Communist Party later in the month, a major leadership conference held once every five years.
Notices posted by the Cyberspace Administration of China said the firms would receive the "maximum penalty" for failing to remove fake news and pornography as well as content that "incites ethic tension" and "threatens social order".
It is the first time that the CAC has levied the maximum fines against tech firms under a new law introduced in June, as it seeks to tighten its grip on the internet.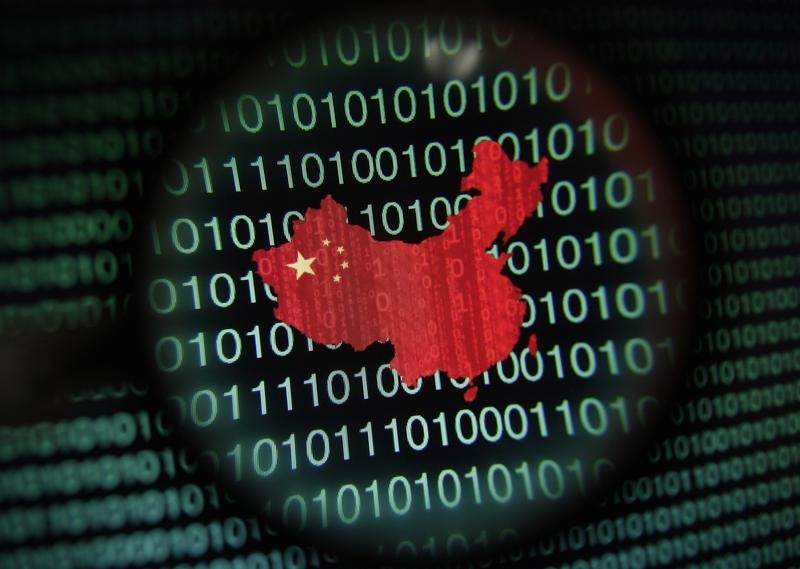 6. China postpones controls on food imports after global outcry
China has also struggled with its food safety systems. There has been "an avalanche of scandals" over Chinese suppliers caught selling tainted milk and other shoddy or counterfeit food over the past few years. And the locals have grown very suspicious of the ability of their regulators to get on top of the issue. One consequence is that Chinese consumers prefer imported food, and that is holding back local supply - and food security. 
So to slow the advantage, China decided to require each imported food shipment to supply 'proof' that it complied with safety regulations from the exporting country, and those regulations had to meet Chinese standards. Many countries complained about this as a new non-tariff barrier.
This is the Regulation:
In order to ensure the quality safety of foods exported to China and establish the effective linkage between competent authorities of exporting country/region and China, the importer shall submit the certificate attached to this batch of food issued by the competent authority of the exporting country/region or its authorised or designated institution to the local CIQ of the entry port when the food is imported to prove that this batch of food is from an enterprise under the supervision of the competent authority of the exporting country and is eligible for human consumption.
The goal is to shift responsibility away from China's quality agency, which Chinese consumers often blame for safety failures.
But the outcry from its trading partners has been equally strong, and the Chinese have now agreed to a two year moratorium on the rule.
According to the comments and application received, we hereby decide to provide a transitional period of 2 years: from 1 October 2017 to 30 September 2019.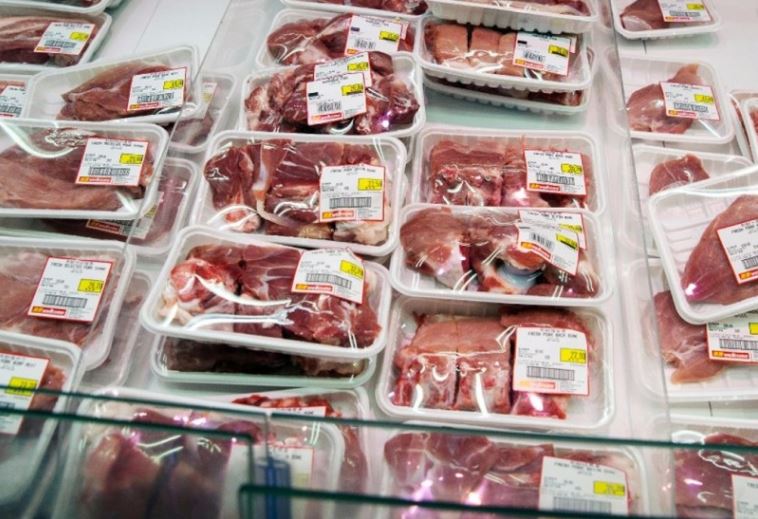 This week from October 1 to October 8 is a national holiday period in China, centred around their National Day (October 1) and Mid Autumn Festival (October 4). The key feature is the mass migration. Over 700 mln people will be on the move, about 60% of the entire population. And that is a dramatic increase from last year, which was also mammoth when 50% of the entire population was on the move. Their travel infrastructure will groan. And even though more people will holiday at home this year, the numbers travelling abroad are also truly staggering, despite the growth in international travel is only expected to be +5%. Japan, Thailand, Hong Kong, South Korea and Taiwan are this year's top overseas destinations for the October holiday. New Zealand doesn't feature.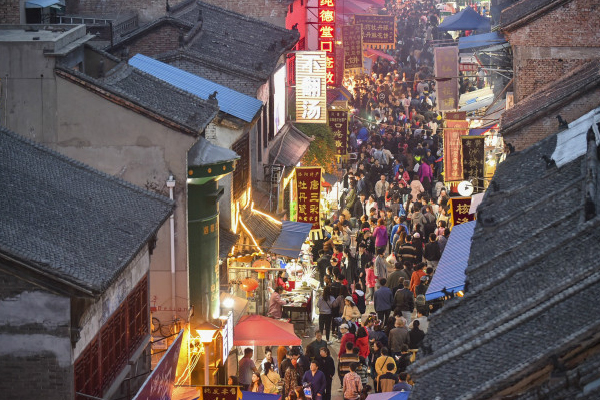 8. Self-driving trucks, last-mile robots
The Chinese are addicted to online shopping. That has grown some truly huge shopping platforms like Alibaba and JD.com. They rival Amazon in size, completely dwarf Trade Me. Like all such platforms, getting the goods ordered to the customer is a key challenge. All these types of companies are trialling new methods like drones and self-driving trucks.
As a consequence it may well be that the first to market with self-driving commercial vehicles are Chinese companies rather than American. JD.com has unveiled self-driving delivery trucks and is finding itself at the forefront of this technology. 
"With technology as the driving force, JD operates the most advanced retail operation in the world," said Zhenhui Wang, CEO of JD Logistics. "Our extensive in-house logistics network provides the ideal real-world scenario in which to test autonomous vans."
The company said SAIC Maxus' electric van can sense obstacles 150 metres away and plans its route by leveraging its radar and positioning systems. To date the van has conducted successful tests of its automatic route planning, automatic overtaking, automatic obstacle avoidance and self-parking functions. It delivers parcels to a pick-up point rather than all the way to the customer, know a "last mile delivery". If they can make it work on China's roads, which can be chaotic, they can make it work anywhere.
This June, JD.com began testing last-mile delivery via autonomous delivery robots on university campuses. Students at Renmin University and Tsinghua University and other schools in Beijing, who place orders on JD.com can pick up their items from the autonomous robot at designated destinations across campus, such as cafeterias or dormitories. By using a unique passcode, JD users can open the delivery robot's secure locker to retrieve their parcels.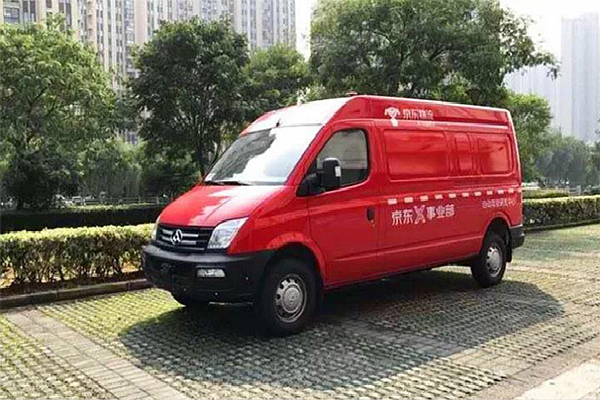 9. Artificial, but real
China's exchange rate is not a real market rate. It is an instrument of trade policy, and in the end a political statement. As you can see from the chart (sourced from the Peoples Bank of China, their central bank), it moves in a relatively smooth fashion over time. Recently, in advance of the upcoming Party Congress, it has been winding back some of its 2017 appreciation. The main driver of trend movement is their response to American criticism. When that is strident, the Beijing authorities let their currency appreciate, usually hoping to avoid a certification by the Americans that they are manipulators. When that [annual] threat passes, they let the CNY:USD rate depreciate to relieve pressure on their exporters. It is a crude game everyone knows they play.
One consequence is that no-one really trusts their currency. Just about every transaction in trade is denominated or calculated with a USD reference. (Even their official statistics are restated in USD, by them.)
Some 'smart' hedge fund managers bet against the yuan, seeing a mark-to-market correction coming which will be sudden and make them huge profits it they bet correctly. But for decades the authorities in the PBoC have maintained their dance, backed up by their huge US$3 tln reserves in foreign currency (US$1 tln which is parked in US Treasuries). That turns out to be too much, even for 'clever' US billionaires, and almost all those bets come unstuck. To play a manipulated currency game and get away with it you need a huge hand, something Winston Peters ignores.
But in the end, even the PBoC won't be able to hold the tide. Some event will come along to break up the unnaturalness of their stance. It might get a bit ugly then. However, there is little sign of that any time soon. Bet against Beijing at your peril. But never price in CNY.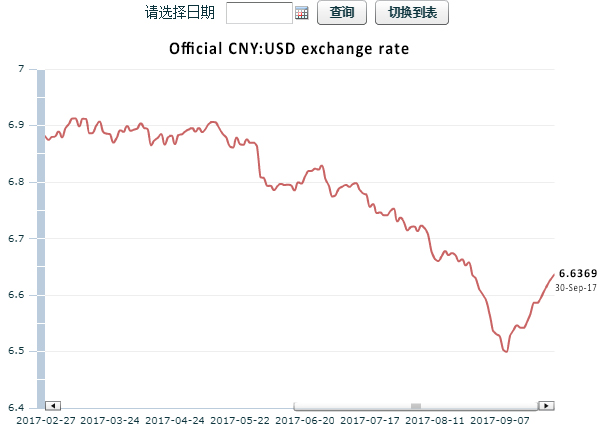 10. China rate curves
Back in June and July, China's 2-10 rate curve turned negative. For markets, this is a warning sign that an economy is heading for recession. Since then this curve has turned positive again - but not strongly. And in the last week, the curve has dipped to just +8 bps, a very skinny level and its lowest since the earlier negative period. (At the same time China's dipped, our's has widened to its highest in two months.) China's 2-5 curve is even skinnier, and its 5-10 curve has in fact disappeared. This is an early warning signal to watch.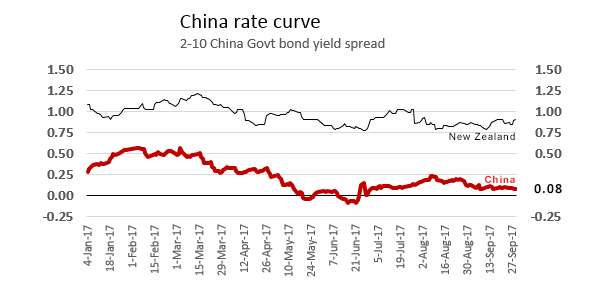 We are aiming to produce this review weekly. But as this week is Golden Week in China, news relevant to New Zealanders may be a bit thin so it might be two weeks till the next edition. If you have items you think should be included, please contact us (the details are above).