Cameron Bagrie, former ANZ chief economist, now heads Bagrie Economics – Interest.co.nz picks his brain on why he made the change, and some of the big economic issues facing NZ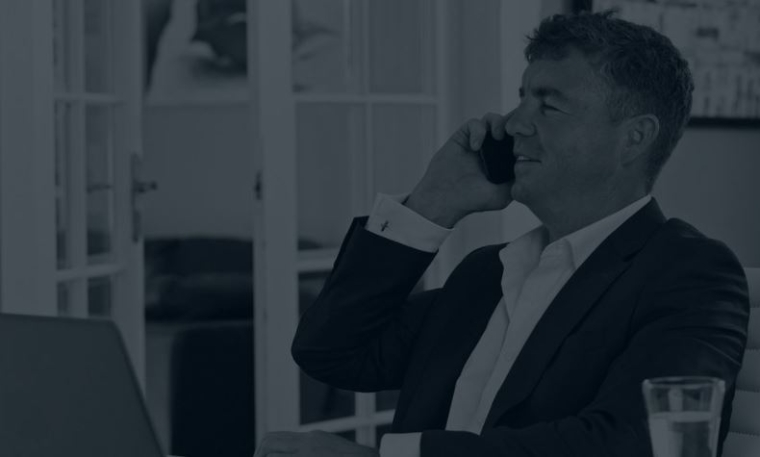 One of New Zealand's top economists has resurfaced at the head of a new economic consultancy firm and is already making waves with his unique approach to economic commentary.  
Cameron Bagrie, former chief economist for ANZ, this week unveiled his "boutique research firm" Bagrie Economics.
"It's something a bit different," he says. "It's fully independent, with financial market expertise. I don't think there are too many people around New Zealand who have that combination."
Bagrie has a reputation for colourful communication and being able to grab headlines with his commentary.
His firm has been running for less than a week and he has already shown this by calling for more debate around raising the retirement age.
"Do the maths; the numbers just don't add up," he told Stuff.
He referred to his comments as "throwing a hand grenade" into the debate.
And it's not likely the veteran economist will be pulling any of his punches either.
"That's one of the attractions about running my own shop; I can get out there and express some views on some stuff that, to be fair, probably wasn't that relevant to my previous job."
As ANZ's chief economist, he says he never had time to discuss some of the deeper issues in the economy.
"Whereas now, I'm not caught up in the churn of the daily goings on," he says.
"I can sit back and be a bit more of a big thinker and go over what is going on, [and think about] some of the opportunities as well as some of the challenges."
So what are some of those big issues?
Managing the late end of an economic expansion cycle, Bagrie says.
"We're about eight-odd years into an economic expansion and this is the time when economic expansions can typically come to an end."
Warning signs, such as weak productivity growth and high levels of debt, are already evident, he says.
An OECD report, released last year, showed New Zealand's productivity is well below most other OECD countries. Meanwhile, the household debt-to-disposable income ratio is 167%.
Bagrie adds that all it takes is for inflation to creep up and, in response, interest rates rising to spell the end of the economic expansion cycle.  
"To me, maintaining this economic expansion is all about making sure that those late cycle indicators don't choke off the economic expansion."
But at the moment, inflation remains low – the most recent consumer price index data, released in December, actually surprised to the downside, forcing the Reserve Bank and bank economists to push out their official cash rate (OCR) hike forecasts.
Bagrie says the low inflation environment will begin to change soon as wage inflation increases, due to dropping unemployment – "when you start to see wages picking up, you generally see inflation pressures start to pick up as well."
Added to this is the Government's plans to increase the minimum wage, starting in April.
The other risk comes from the US, he says.
Last week, the US stock markets plunged after better than expected jobs data from the US was released.
The concerns for many was the jobs numbers suggested a stronger economy, which brings more inflation – something which has been lacking in the US for years.
Bagrie says as the US is the "global bellwether" if it starts to see more inflation, that will circulate around the world and make its way to New Zealand.
Changes to the Reserve Bank Act
The Coalition Government has promised to change the Reserve Bank Act so employment, alongside price stability, is part of its mandate.
The central bank would also move to an Official Cash Rate decision-making committee.
How will these changes affect the economy?
"To be honest, I think it's a little bit of window dressing," Bagrie says.
"By and large the nuts and bolts of how they operate and the frame they will be operating on will remain unchanged."
He says incoming Governor, Adrian Orr, is an "outstanding communicator" but is warning people not to get to carried away with the changing of the guard.
"Monetary policy at the RBNZ is more than one individual," he says.
Although there will soon be an official decision-making board, the Reserve Bank has for a long time unofficially operated in this way, Bagrie says.
"It's clear going forward that it is going to be decision by committee, but we have to get beyond just thinking about things being centred around one individual."