Treasury says involving external experts in setting monetary policy will 'promote a diversity of perspectives' while the RBNZ has said it could create a 'circus'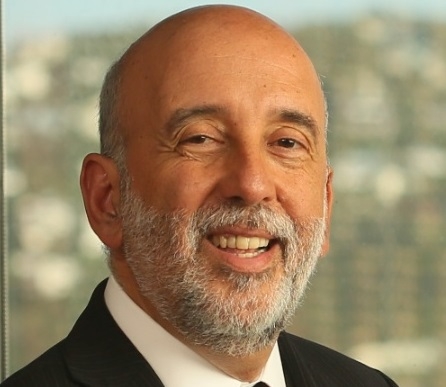 Treasury and the Reserve Bank (RBNZ) are at odds with each other over whether experts outside of the central bank should be involved with setting interest rates.
Treasury Secretary Gabriel Makhlouf on Tuesday night delivered a speech to the Institute of Finance Professionals, saying a committee, including both RBNZ officials and "external" experts, should be tasked with setting monetary policy.
Finance Minister Grant Robertson has the same view; the Treasury-run review of the Reserve Bank Act he prompted recommending "participation of external experts".
Yet Acting RBNZ Governor, Grant Spencer, believes this could turn the committee into a "circus" and undermine the reputation and credibility of the institution.
In November he said: "Clearly, the benefit is more diversity in the decision making but there's potential issues we think in a small country, finding the appropriate expertise that's not conflicted, that's politically independent etc - making it work is the tricky issue."
Currently the RBNZ Governor is officially tasked with setting the Official Cash Rate, however in practice, an internal committee makes these decisions.
Makhlouf said that in forming this committee, the previous Governor recognised the single decision-maker model was "outdated".
He maintained a committee with external members was important in "to promote a diversity of perspectives". 
"There is nothing simple about the task of making monetary policy judgments and we support promoting healthy debate on some of the finer judgments involved in assessing the state of the economy and its likely future trajectory. 
"In our view such a debate is enriched by drawing on different perspectives, while maintaining the wealth of expertise that sits within the Reserve Bank itself."
The submission period for the first phase of the Reserve Bank Act, which deals with this decision-making issue, closed on February 19.
Advice on this phase will be provided to the Government by March. A Bill to progress the policy elements of phase 1 will be introduced "as soon as possible" this year.
A case for government ministers butting out
Makhlouf in his speech went on to call for a greater separation between government ministers and the RBNZ when it comes to financial stability - ie issues around loan-to-valuation ratios (LVRs), debt to income ratios (DTIs) and the stress testing of banks.
"In our view, the financial stability framework would be strengthened if there was a clearer distinction between the objective setting by Ministers and the independent operational delivery by the regulator, similar to that which exists on monetary policy," he said.
"These issues are important and I recognise that there are differences of view on exactly how broad any changes need to be when we look across our financial system."
In August interest.co.nz reported the then Prime Minister Bill English and Leader of the Opposition Jacinda Ardern hinting at their dissatisfaction over how LVRs were impacting first home buyers, while "respecting" the RBNZ's independence.
English noted LVRs were only ever temporary measures, so encouraged the RBNZ to at consider what economic conditions would allow for their removal.
"I think it's pretty clear now that the market is, [with] that policy along with a number of others, has got prices flattening off – takes a bit of pressure out of the market," he said.
Ardern outwardly said Labour had never favoured LVRs or DTIs.
"We'd like to see them [LVRs] gone but we're not going to remove the independence of the Governor of the Reserve Bank."
Phase 2 of the Reserve Bank Act review will include a review of macro-prudential policy.
The RBNZ and Treasury are working on developing a list of issues for consideration as a part of this phase. An Independent Expert Advisory Panel will also provide input into the scope of phase 2. Details around this are expected to be released early this year.