A review of things you need to know before you go home on Monday; rate cuts, fees irrelevant, drinks stronger, rulers reject limits, swaps lower & flatter, bitcoin unchanged, NZD slips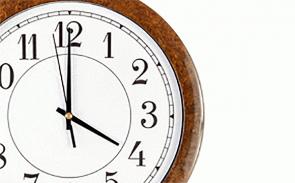 Here are the key things you need to know before you leave work today:
MORTGAGE RATE CHANGES
HSBC Premier have launched a 3.95% two year mortgage rate, the lowest since October 2016.
TERM DEPOSIT RATE CHANGES
ASB has cut some term deposit rates and raised some others.
A THIRD LEVEL CONSIDERATION
If you have been worrying about KiwiSaver fee levels based on a growing volume of public discussion and a new bill before Parliament, you may want to read this analysis.
LUSHES
We are rejecting low-alcohol versions of beer in favour of high-alcohol versions, even as we drink less and less beer. Maybe that is because low alcohol beer drinkers are abandoning the beverage. Or maybe they are just switching to RTDs. But the uptake of the potent stuff is what the remainder seem to want. Beer consumption fell -1.2% in 2017, wine consumption rose +1.5%. But RTD consumption rose +6.4% and consumption of straight spirits rose +1.3%. RTD consumption is up +16% in three years.This data may help understand the binge priorities of some drinkers. It is not evidence that the 'moderation' message is getting through.
EMBARRASSING EVIDENCE
In Australia, banking regulator APRA is expected to face questions about an official probe into fraud risk in the AU$1.6 tln mortgage market when he appears at Senate estimates this week, after it was confirmed major banks provided the regulator with external audits on the topic at least nine months ago. It is not clear why APRA isn't releasing the review and there are suggestions that is because it undermines APRA's previous public stances on immediate risks.
THEY ARE ALL NUTS
In China, they are about to remove the constitutional restriction on the maximum number of terms the president and vice-president can serve. That will pave the way for Xi Jinping to become President-for-Life. Try reading this link and not wonder how that can fool 1.3 bln people. It's like a 19th century throwback of the worst kind. It is hard to see how it can end well. The only cover is that the Americans have compromised their democracy in a similar type of extremism. I hope we can keep our oasis of civility and freedom.
BENCHMARK INTEREST RATES DOWN
Wholesale swap rates lower and flatter today. The two year is down -1 bp, the five year is down -2 bps and the ten year is down -4 bps. The UST 10yr is now at 2.86%. The Aussie Govt 10 yr is down very sharply today, down -8 bps to 2.76%. The China 10 yr is down -1 bp to 3.89%. The NZ Govt 10 yr down another -3 bps at 2.95%. The 90 day bank bill rate is down -1 bp at 1.91% today.
BITCOIN UNCHANGED
The bitcoin price is now at US$9,654 and almost exactly where is was at this time on Friday. It is unusal for the bitcoin price to record a no-change like this week so far..
NZ DOLLAR SLIPS
The Kiwi dollar is a little lower the greenback at 73 USc, a little softer against the Aussie at 93 AUc and unchanged against the euro at 59.3 euro cents. That puts the TWI-5 at 74.1 and still anchored well within its 2018 range.
This chart is animated here. For previous users, the animation process has been updated and works better now.