National's new leader Simon Bridges has placed Judith Collins in his top 5 and given her the shadow housing portfolio, a role he says she asked for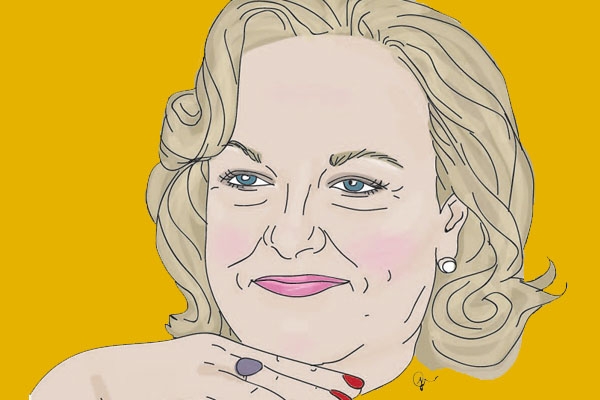 By Jason Walls
National's leader Simon Bridges unleashed what is arguably the strongest weapon in his Opposition arsenal on Sunday afternoon.
Judith Collins.
Collins - who was defeated by Bridges in last month's leadership battle - has picked up the Housing and Urban Development portfolios and has been put in charge of National's push to reform the Resource Management Act (RMA).
She has also rocketed up the list and now sits at number four, behind the leader, deputy leader Paula Bennett and finance spokeswoman Amy Adams. 
Her high list ranking and her new shadow portfolios highlight National's plans to zero in on housing in a big way; specifically targeting the Government's Kiwibuild project. 
Collins is up against Housing Minister Phil Twyford, an MP she has been sparring with over transport since the formation of the Coalition Government late last year.
And she is raring to go. In fact, Bridges says Collins asked to take on the Housing shadow portfolio. 
"Judith wanted these portfolios and it's one of a handful of portfolios where we know we can take the attack to [the Government] because its big talk won't be matched with big significant actions that will make a difference - housing is definitely in that category," he tells Interest.co.nz.
"Twyford is on notice that Judith is coming."
Bridges says her "forensic style" will help her get to the bottom of "what is really happening in housing and expose the Government's lack of real action in this area. 
Translation: Collins is armed, dangerous, focused and ready for a fight. 
Her new RMA responsibilities are significant too. 
When I spoke to her about her leadership bid last month, she was quick to point out her frustration with the Iwi participation clause, which was added into RMA legislation to get the Maori party's support.
This clause, she said, had a "tremendous amount of backlash" from National supporters and is one policy she would like to see changed. 
Bridges says this will be an area where she will bring a lot to the table. 
"My point is [there will be] a mix of the attack and some positive policy work as well."
A changing of the guard?
Last week, Bridges was at pains to point out his re-shuffle would be "an exciting line up that will capture New Zealand's interests," boasting it would be a mix of new talent and experience. 
There a few fresher faces in the top 20, such as Coromandel MP Scott Simpson and Invercargill MP Sarah Dowie. 
Former Trade Minister Todd McClay has been placed fifth and will be responsible for Tourism, Foreign Affairs and Trade. 
Another former National leadership hopeful, Mark Mitchell, has picked up Justice and disarmament and has retained defence. 
Gerry Brownlee has dropped outside the top 10 and has lost his Foreign Affairs responsibilities to McClay.
Nick Smith has dropped too, now placed at 26. He is responsible for State Services and Electoral Law reform - a far cry from his previous housing responsibilities.