A review of things you need to know before you go home on Friday; mortgage rate changes, WMP prices firm, PMI off the boil, replacement RBNZ advisors, Aussies require GST registration, swaps rise, NZD unchanged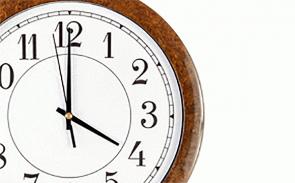 Here are the key things you need to know before you leave work today:
MORTGAGE RATE CHANGES
Both BNZ and ASB changed fixed mortgage rates today, both focusing their reductions on the 2 year rate. ASB raised their 1 year and 18 month rates. Sovereign also changed in lockstep with ASB. Update: Late in the day, ANZ launched a 4.25% one year 'special'.
TERM DEPOSIT RATE CHANGES
Nothing to report today.
ON THE UP
The dairy derivatives market is showing firming prices for WMP. However, they are not yet back to the last auction level. However, today's USDA tracking of WMP prices has them at their highest in USD since the brief spike in March 2015. So that makes them at a three year high and they are reporting them above the last auction level. And even though our exchange rate is high at present, those gains are enough to show a rising price in NZD as well.
JUST AVERAGE
The NZ PMI for March is showing a expansion that is weakening. It has only looked weak this year in comparison to its racy performance across 2017. In March it slowed to a seasonally adjusted 52.2, compared to February's average-like 53.3. The new-orders index was also a tad below normal although, at 53.8, was still clearly expansive. But since November, things in New Zealand factories are clearly off the boil.
REPLACEMENT ADVISORS
The Reserve Bank has appointed Susan Paterson and William Rolleston as part-time advisors to the Bank on monetary policy. They will provide advice to the Reserve Bank's Governing Committee leading up to setting the Official Cash Rate. The new appointees start their roles with the May Monetary Policy Statement. They replace Tony Caughey and Conor English, who have advised the Reserve Bank for the past three years. Paterson is Chair of Steel and Tube Ltd and Theta Systems Ltd, and on the Boards of Sky TV, Goodman NZ, Arvida Group, Les Mills NZ, the Electricity Authority, the Tertiary Education Commission, NZ Golf and Waikato's velodrome. Rolleston is Chair of Life Sciences Network, Agriview NZ, and the University of Otago's Genomics Aotearoa. He has business interests in farming and life sciences and was President of Federated Farmers for three years until June 2017.
WE SHOULD DO THIS TOO
New rules mean New Zealand online retailers need to register for Australian GST from 1 July if they sell to Aussie consumers, and there are renewed calls for our Government to level the playing field by making foreign websites register for New Zealand GST.
DOUBLE WHAMMY?
In Australia, the RBA has been doing its semi-annual financial stability review. One of their big concerns is that almost half a trillion dollars of interest-only mortgages will convert to principal-and-interest loans over the next four years, ratcheting up the debt risk on many home loan borrowers as interest-only loans expire. And it looks like that load will come at the same time interest rates start to rise (even if the RBA doesn't raise its policy rate).
LIGHT RAIL GOES HORRIBLY WRONG
Light rail systems are the basis of some politician's dreams for Auckland. Light-rail-to-the-airport has been estimated to cost NZ$2.2 bln for a 26 km run. But there is a 25 km project currently in construction in Sydney, NSW. It is budgeted at AU$2.1 bln and is now so far off target that the State Government is considering cancelling the contract - but may face a AU$1 bln penalty, and still need to find a replacement. Costs are mounting up fast and far above original estimates.
BENCHMARK INTEREST RATES RISE
Local swap rates rose with a steeper bias today. The two year is up +2 bps, the five year is up +3 bps, and the ten year is up +4 bps. The UST 10yr yield is now at 2.81%, up +3 bps. The Aussie Govt 10 yr is now at 2.72% (up +3 bps). The China 10 yr is also up by +4 bps to 3.78% and the NZ Govt 10 yr is also up +4 bps at 2.85%. However the 90 day bank bill rate is unchanged at 2.03%. But note how much this rate has changed since the beginning of the year.
BITCOIN JUMPS
The bitcoin price is at US$7,884 which is a gain of US$950 or +14% since this time yesterday. That's the largest one-day rise of 2018. Apparently it was triggered by short sellers giving up their contracts, assessing that the run lower has done its dash.
NZ DOLLAR HARDLY CHANGED
The NZD is unchanged at 73.7 USc. Ditto on the cross rates where we at 94.9 AUc again and at 59.8 euro cents. That puts the TWI-5 at 74.9.
This chart is animated here. For previous users, the animation process has been updated and works better now.