ANZ NZ's message to its regulators in the wake of the Australian Royal Commission on Financial Services is 'come and have a look', CEO David Hisco says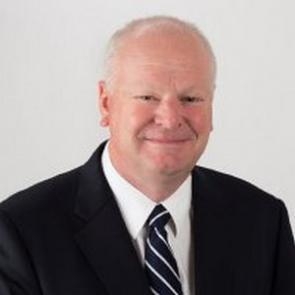 By Gareth Vaughan
ANZ New Zealand CEO David Hisco says his bank has told local regulators, in the wake of the Australian Royal Commission on Financial Services, "to come and have a look" inside the country's biggest bank.
Speaking on Tuesday Hisco told interest.co.nz he was surprised by the revelations from the Royal Commission, noting they don't make for good reading. Although ANZ NZ, like ASB, BNZ and Westpac NZ , is part of an Australian banking group, Hisco pointed out the NZ units are separately governed and separately regulated from their Aussie parents, and offer simpler products.
"I think our regulators are in our business pretty regularly, and we're talking to them about what's going on in Australia at the moment and they're welcome to come and look in our business," Hisco said.
"We think there are quite large differences between Australia and New Zealand. For example, they have large superannuation balances, self managed super funds and we don't have that here. You've got a bunch of advisers who are running around [in Australia] looking to deal into that, so we just don't have that here. Our loan arrears are at a lower level [than Australia], which suggests that we're not throwing money at people recklessly. So there's a number of things, when you really start to talk it through with the regulators, that do suggest there's a difference in the markets," said Hisco. 
"We've said to the regulators 'if you've got any concerns come in and have a look and we'll work with you on it.' [There's] ongoing dialogue anyway. In relation to this [Royal Commission] we've said 'whatever you want to do just come and have a look'."
NZ's key financial services regulators are the Financial Markets Authority (FMA) for conduct, the Reserve Bank as prudential regulator, and the Commerce Commission for consumer credit. And for customer complaints there's the Banking Ombudsman. On Wednesday morning FMA CEO Rob Everett revealed he and Reserve Bank Governor Adrian Orr told NZ's big bank CEOs on Monday to prove their banks are different to their Australian parents in the wake of the revelations from Australia's Royal Commission.
'There's a different feeling in New Zealand'
Hisco, originally from Australia, says there are major differences between the banking markets in NZ and Australia. The ANZ customer complaints that go to the Banking Ombudsman are "just nothing like Australia," he said.
"They're sort of random things more to do with service failings and misunderstandings. I just don't seem to see the horror stories, and I don't know whether that's across the industry, but certainly we feel pretty comfortable that we [ANZ NZ] don't have those sorts of [Australian] horror stories," Hisco said.
"On the other hand we've got 8,000 staff. It's a big business. not to say that we're perfect, I'm sure things go wrong. But we've got a set of principles that when things go wrong we understand it, put it right and fix it as quickly as we can. And in many cases we are required to report those to the regulators, so we report those and the remediation proposed, to the regulators."
Asked what differences he sees in the banking culture between Australia and NZ, Hisco described NZ as a country of small towns where people know each other. 
"There's a different feeling in New Zealand...You're in the community every day, you run into the people that you serve all the time. It's Kiwi culture, people don't want to do the wrong thing by people. I'm not saying that Australians do, but we operate in a smaller environment where people know each other, and I think people want to be able to walk down the street and hold their head high in the way that they do their job. Australia has much bigger cities and it's just a much different feeling over there. And I can say that having worked in both places," said Hisco.
He pointed to changes ANZ NZ made to the way staff are remunerated as evidence of being ahead of proposals Australia's ex-Public Service Commissioner, Stephen Sedgwick, made in a retail banking remuneration review a year ago.
"By the time the Sedgwick Review came out of Australia we were halfway through making changes to the way we paid our staff as a result of some of the findings from the UK. So then we said 'Okay, how does what we've done line up with Sedgwick' and found it lined up pretty well actually," said Hisco.
ANZ to amend conflicts of interest disclosure
Meanwhile, an FMA spokesman says the regulator has engaged with ANZ to ensure the bank improves areas of its disclosure documents. This comes after NBR reported the bank had advised a customer that most or all of a $540,000 nest egg should be invested in ANZ products.
"ANZ has agreed to amend the content around conflicts of interest and the extent to which they provide advice on products provided by only one organisation, or whether they provide advice on competitors' products. ANZ have indicated they will publish updated disclosure documents by 1 July, and they intend to update their processes to reflect the changes to their disclosure. The FMA has repeatedly made clear that adequate disclosure of conflicts of interest to investors and consumers is essential. The breadth or range of the products on which the client is being advised to invest a critical part of such disclosure – both within the vertically integrated firms and in the broader advice sector," the FMA spokesman said.
An ANZ spokesman said the use of ANZ managed funds in the bank's Discretionary Investment Management Service (DIMS) proposition is set out in the disclosure documents, along with a disclosure of the relevant fees.
"We have, however, recently revised the conflicts of interest disclosure in the DIMS disclosure documents, and a new version will be in place for new clients by 1 July 2018. This followed discussions with FMA who had raised similar issues in this respect. We have also recently revised our disclosure statements for Authorised Financial Advisers to make it clearer that they will only provide advice on ANZ's DIMS," the ANZ spokesman said.
"We don't consider that there are any conflicts of interest in our management of the DIMS proposition which would materially influence the investment decisions we make on behalf of clients. In particular, we have a robust and independent investment decision making process and procedures relating to the selection, monitoring and review of financial products and services. We also maintain separation of reporting lines and information flows between different areas of our business that are involved in financial markets. Finally we also meet our legislative duty to certify whether any transactions that involve benefits to related parties are in investors' best interests and on arms-length terms. These certificates are completed by our Chief Investment Officer and provided to the FMA each quarter," the ANZ spokesman added.
*This article was first published in our email for paying subscribers early on Wednesday morning. See here for more details and how to subscribe.