Ardern admits a $650,000 three-bedroom KiwiBuild home will still be unaffordable for 'too many', but says it's better than the Government doing nothing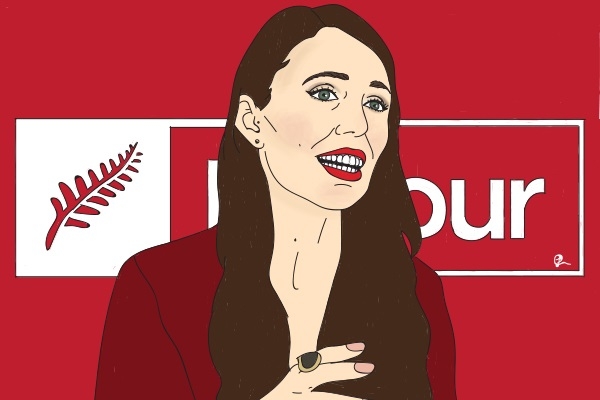 Prime Minister Jacinda Ardern is batting away criticism over the Government admitting the cost of a three-bedroom KiwiBuild home in Auckland is likely to be $50,000 more than projected before the election.
Speaking to Radio New Zealand's Guyon Espiner on Tuesday morning, Ardern admitted the $600,000 price-point Labour campaigned on before the election was based on modelling done two years ago.
Since then the cost of land has gone up and building costs have increased by 5%, upping the price of a larger KiwiBuild home to $650,000.
At this price, a buyer would most likely need a $130,000 deposit.
Ardern admitted $650,000 was still unaffordable for "too many people", but noted the alternative was paying around a $1 million for an Auckland home.
"We don't accept that and so that is why we have a really ambitious plan," she said.
"People are saying we may fail. I would rather try than do nothing at all."
Ardern said the Government was "looking to speak openly with the banking industry" about a shared equity model, where a bank would take a stake in a house to lower the initial cost. Included in the policy programme within the Labour-Greens confidence and supply agreement is a call to deliver innovative home ownership models within the State and broader community housing programme.
She also mentioned the existing Welcome Home Loan scheme, whereby Housing New Zealand can underwrite home loans issued by selected banks so that first home buyers only need a 10% deposit (banks usually require a 20% deposit).
Ardern acknowledged the Government was working with the private sector to underwrite houses off the plan further to some developments stalling due to credit drying up.
Yet she said the majority of homes would be directly developed by the Government.
They are houses that wouldn't exist without the Government's involvement, she affirmed.
She said work is underway to redevelop Housing New Zealand sites for both Housing New Zealand and KiwiBuild.
The Government is also working with iwi and other developers to build homes on "re-purposed" land.
And then there's large scale urban development projects like that at Unitec, where around 3000 homes will be built.
Altogether, the Government has pledged to spend $2 billion on its KiwiBuild programme to build 100,000 affordable houses over the next decade. 
Meanwhile, National leader Simon Bridges says it's likely KiwiBuild house prices will continue going up as the Government isn't doing enough to increase supply.
"Effectively KiwiBuild is coming in and buying up what was already happening and slapping a KiwiBuild label on it," he said.
"The test for them has been around additional houses."