A review of things you need to know before you go home on Wednesday; NZCU South trims a TD rate, more huge Trump tariffs, guest nights up, NZ stress tests ok, rents jump, swaps fall, NZD down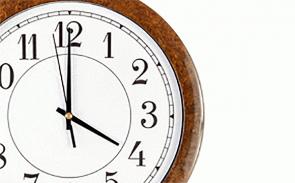 Here are the key things you need to know before you leave work today.
MORTGAGE RATE CHANGES
No changes today.
TERM DEPOSIT RATE CHANGES
NZCU South have trimmed -5 or -10 bps from four key TD rates, 12 months to 3 years.
BIG BULLY LASHES OUT
The Trump Administration has announced that it will target another US$200 bln of Chinese goods for sharply higher tariffs. The announcements happened after Wall Street closed. Bond market yields turned down, both the JPY and the USD rose in a risk-off mood, and gold lost another -US$4/oz. Asian equity markets have opened very sharply lower, down the thick end of -2%.
RISING TIDE
Growth in tourist accommodation guest nights rose in May by +1.6% compared with the same month a year ago, even though we are now heading into the offseason. The height of the peak season is in January, the bottom of the low season is in June. The level of May 2017 guest nights actually exceeded the level in high-season February 2000. The May 2017 hotel occupancy rate was 63.5%, the motel occupancy rate was 50.5%, both small improvements.
SURVIVORS, BUT TO BE RESTRAINED
Official stress testing of our major banking institutions by the RBNZ has found all would survive a sharp recession intact - but with bruised profitability. And based on some stumbles by banks in their own capital adequacy calculations, the RBNZ is moving for them to report their risk weighted assets on a standardised basis. They don't like it.
REAL STRESS
Our latest quarterly analysis of rents has found Upper Hutt and Whanganui have the fastest rising rents in the country, up +15.6% and +12.1% respectively. Auckland rent increases were up "only" +4.2%. Nationally, the average rent has increased by $22 a week (+5.2%) in the last 12 months, and well above the CPI inflation rate, and above wage gains.
REGIONS IN CATCH-UP MODE
Kiwibank's economists have released an update of their regional indicators. They say "The supercity of Auckland represents nearly 40% of the country, and has a disproportionate impact on national figures. Auckland is cooling. Migration is cooling. And growth is cooling, for now. Some of the regions have picked up, however. Aucklanders are leaving. Auckland's, and therefore New Zealand's, largest migration boom ever recorded has stretched infrastructure, and house prices.  Our 'green maps' show slower growth compared to 2016, and the near-term outlook is mixed. But we believe the long-term outlook is much better. Our strengthening ties to Asia will bring more demand for everything from food to education, and tourism to housing."
NOT STANDING ON ANY SHOULDERS
A key Aussie consumer sentiment survey rose to its highest level since 2013. But in an indication of weakness, the level itself is really not that high, and still nowhere near its levels before the GFC. Today's 'high' is a very low benchmark.
PREPARED FOR A RAINY DAY
Aussie bank regultor APRA says their main banks have largely completed transitioning to higher credit standards. They say the "heavy lifting" in improving their lending standards is "largely done", suggesting APRA will not require further significant tightening in their mortgage market.
SWAP RATES FALL
Local swap rates have slipped back -2 bps across the curve today. The UST 10yr was holding at 2.87%, but dived to 2.83% when the US Administration announced a dramatic extension of its trade war tariffs aimed at China. it has settled at 2.84% now. The Aussie Govt 10yr is at 2.62, down -2 bps, the China Govt 10yr is at 3.56% (unchanged), and the NZ Govt 10 yr is at 2.87%, down -1 bps. The 90 day bank bill rate is down -1 bp again at 1.95%.
BITCOIN LOWER
The bitcoin price is now at US$6,372 which is down -4.3% from this time yesterday.
NZD SLIPS
The NZD is down as markets go risk-off on the US trade war extension and is now at 68.2 USc. On the cross rate we are at 91.8 AUc and 58.1 euro cents. That has the TWI-5 at 71.4.
This chart is animated here. For previous users, the animation process has been updated and works better now.