A review of things you need to know before you go home on Wednesday; Westpac cuts a TD rate, FMA moves against insurance churn, we are living longer & in better health, LGFA offers popular, swaps fall & flatten, NZD firms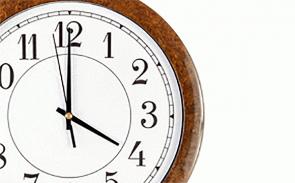 Here are the key things you need to know before you leave work today.
MORTGAGE RATE CHANGES
No changes to report.
TERM DEPOSIT RATE CHANGES
Westpac have reset their eight month rate back to a lower level, down -10 bps to 3.20%.
INSURANCE MIS-SELLING INVESTIGATION
Churn concerns prompt FMA to consider regulatory action against three large financial institutions that sell life insurance.
LIVING LONGER, IN BETTER HEALTH
The annual Health and Independence report shows most New Zealanders feel they are in good, very good or excellent health. Government and worker claims of under funding are undermined by this survey which shows considerable progress in health outcomes. The report also highlights some areas that still require better progress, however.
KIWISAVER ANAYSIS UPDATED
Readers who use our unique regular-savings KiwiSaver analysis may wish to know that this resource is now updated to June 2018. We will publish reviews of some key categories in the next few days.
PILING IN
The latest $175 mln LGFA bond tender was popular with bids totaling $513 mln across four durations. The weighted average accepted yield was 3.55% with an average duration of 10 yrs. Demand for bonds seems excessive at these levels, probably driven by boomer demographics using broker networks.
MIGRANTS GET HOMES
In Australia, over half of permanent migrants aged 15 years and over (54%) were buying or owned their own home, according to figures released by the Australian Bureau of Statistics.
ODD MAN OUT
Equity markets are higher everywhere, even of some of the rises are modest. The exception? The NZX which is down -0.3% today.
THANK GOODNESS YOU ARTE NOT IN AUSTRALIA
Think you are paying too much for electricity in New Zealand? Our power prices are rising +2.3% per year, and +2.0% per year for lines charges. But you will feel much better about what you pay after you look at this chart. (That's an +11.6% rise in power charges. Their lines charges are going up fast too.)
SWAP RATES FALL, FLATTEN
Local swap rates fell again today in a flattening bias. The two year is down -1 bp, the five year down -3 bps, and the ten year is down -4 bps. The UST 10yr is up +1 bp today at 2.87%. The Aussie Govt 10yr is at 2.66, up +1 bp, the China Govt 10yr is at 3.50% (down -1 bp), and the NZ Govt 10 yr is at 2.90%, going in the opposite direction to swap rates and up +3 bps. The 90 day bank bill rate is unchanged at 1.93%.
BITCOIN UP STRONGLY
The bitcoin price is now at US$7,395 which is +10% higher than this time on yesterday. US SEC and FINRA approvals of some infrastructure deals is thought to be a precursor to the SEC accepting crypto platforms into their regulatory environment, which would be a big step towards general market acceptance. Update: The announcement of these approvals by Coinbase seems to be wrong however; they may not have them after all. But so far the bitcoin price has not retraced.
NZD FIRMER
The NZD is firmer at 67.8 USc. And it is even firmer on the cross rates at 91.8 AUc and 58.2 euro cents. That puts the TWI-5 at 71.5.
This chart is animated here. For previous users, the animation process has been updated and works better now.