A review of things you need to know before you go home on Friday; a meaningless fee reduction, migration attraction diminishes, tourism flow settles, credit card convenience hooks us, swaps slip, NZD lower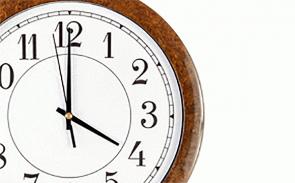 Here are the key things you need to know before you leave work today.
MORTGAGE RATE CHANGES
No changes to report.
TERM DEPOSIT RATE CHANGES
No changes here either.
MEANINGLESS
The credit card companies are making a big deal about their recent decisions to reduce merchant fees. (I am not suggesting they are acting together, just a coincidence.) We got our reduction notice today, and the reduction for us is from 2.50% to 2.49% !! They seem to be both talking loud about a meaningless change. Many merchants are resigned to this type of opaque behaviour from these tax avoiders.
ATTRACTION DIMINISHES
The migration gain in June was more than -30% lower than the same month a year ago. That is the lowest migration gain for a June month since 2014. Our permanent net migration gain in the year to June was +65,000. But our population loss to Australia is starting to grow again. Some analysts (Infometrics) estimate that the rate will continue to slow and will be below +50,000 by mid 2019.
TOURISM NUMBERS SETTLE BACK
Tourist arrival numbers recorded a -3.5% drop compared with May (s.a.), the worst monthly result excluding major one-off events since 2014. Arrivals were also down -7.8% from June last year – an outcome that was less surprising given the British and Irish Lions tour boosting numbers during June 2017.
WE LIKE THE CONVENIENCE
We are putting a lot more of our personal financial transaction on credit cards. Transaction values are up +7.1% year-on-year to June, driven by a sharp rise in small-value purchases. We are leaving more as balances due, which is up +5.9% on the same basis. Fortunately "only" 62% of that is accruing interest and that is "good" only in the perspective of the past fifteen or so years when it started as about 75% - but 75% of a lot smaller balance due. Back then we owed $2.9 bln of which $2,2 incurred interest at the very high credit card rates. Today we owe $7.2 bln on these cards with $4.5 bln incurring interest, still at very high rates. The ticket clipping "payments industry" is doing very nicely. A pity their profits are shielded in a tax haven (Singapore). All cost to New Zealand, no support for the community they harvest. It's called freeloading.
IMPORTANT INFRASTRUCTURE NOW IN PLACE
Internation internet speeds just got faster. The new trans-Pacific Hawaiki fibre optic deep-sea Hawaiki cable system took 27 months to construct and now links New Zealand, Australia, part of the Pacific and the United States. It's commercially operational as of today. The taxpayer invested NZ$15 mln in capital for this US$300 mln project.
SWAP RATES SLIP AGAIN
Local swap rates slipped just -1 bp or -2 bps across the board today. However, the UST 10yr is down to 2.85%, a -4 bps fall. The Aussie Govt 10yr is at 2.63, also a -4 bps fall, the China Govt 10yr is at 3.47% another -4 bps reduction, while the NZ Govt 10 yr is at 2.83%, down a more chunky -6 bps. The 90 day bank bill rate is unchanged at 1.92%.
BITCOIN RISES
The bitcoin price is now at US$7,457 which is a +1.6% rise from this time yesterday.
NZD A LITTLE LOWER
The NZD has slipped back to 67.5 USc. But it is firmer on the cross rates at 91.7 AUc, and weaker against the euro at 57.9 euro cents. That puts the TWI-5 slightly lower at 71.2.
This chart is animated here. For previous users, the animation process has been updated and works better now.