A review of things you need to know before you go home on Wednesday; house prices ease, Westpac sees lower mortgage rates & higher prices, Fonterra changes top, swaps stable, NZD firms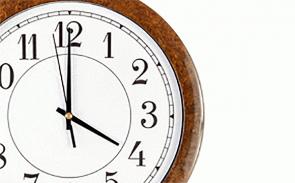 Here are the key things you need to know before you leave work today.
MORTGAGE RATE CHANGES
No changes today.
TERM DEPOSIT RATE CHANGES
Christian Savings changed rates today.
HOUSE PRICES EASE, ESPECIALLY IN AUCKLAND
Despite REINZ's headline (which some other media ran with), house prices were generally softer in July compared to June, but sales volumes are holding up. In Auckland the median house price is now lower that it was a year ago, and lower still from the level two years ago. In Northland, Nelson and Marlborough, all three regions recorded record high median house prices. But sales volumes in these places didn't pick up.
'VIGOROUS Q1 2019'
But looking ahead, Westpac has changed its forecasting tune, now saying that house price growth will start to accelerate again in 2019. The reason? it fingers the RBNZ's new low-rate guidance which it sees pushing down two year mortgage rates by -20 bps.
REASSESSING
Fonterra has stopped looking for a Theo Spierings replacement via an international search and made an internal interim appointment. Miles Hurrell is the new boss. With a new chairman and a new CEO in quick succession, it is reassessing how it wants to move the dairy giant forward.
A REAL GAIN, JUST
In Australia, wages data out today shows the pace of growth quickened marginally over the June quarter, but remains subdued by historical standards. Wages are up +2.1% 2.4% in the year to June. Prices are up +2.1% in the same year. (The equivalent NZ data is +3.3% and +1.5%.)
THE BLEEDING RESTARTS
The stock market bleeding has intensified in Asia trading today. Tokyo is down -0.4%, Hong Kong is down -1.3% (a -4.5% fall in a week), and Shanghai is down -1.0% (a -4.7% fall since the beginning of August), all in mid morning session trading. Meanwhile, both the ASX and the NZX are holding minor gains in afternoon trading.
DOWN THE LIST
New Zealand universities ranked poorly in a new global survey. Aussie institutions did better with six in the top 100.
NEW REGIONAL SURGE
In China, pent-up demand for house (apartment) buying is surging, and prices are up sharply especially in third-tier cities. Prices are up the most ever in some of these places. But in the main centres, the gains were more muted.
SWAP RATES STABLE
Wholesale swap rates are little changed across the curve today today. The UST 10yr is a little firmer at 2.89%, up +1 bp from this time yesterday while their 2-10 curve is marginally lower at just under +26 bps. The Aussie Govt 10yr is at 2.57% (down -2 bps today), the China Govt 10yr is at 3.59% (unchanged), while the NZ Govt 10 yr is now at 2.61%, also unchanged. The 90 day bank bill rate is unchanged too at 1.90%.
BITCOIN RECOVERS
The bitcoin price is now at US$6,273 and up +4.9% from this time yesterday.
NZD SOFTISH
The NZD is softening just slightly against the greenback. We are at 65.5 USc. On the cross rates we are marginally firmer at 90.8 AUc and the euro is at 57.8 euro cents. That puts the TWI-5 at 69.9.
This chart is animated here. For previous users, the animation process has been updated and works better now.