Paper for UN sustainable development project sets out why and how the ways energy, transport, food and housing are produced and consumed should be transformed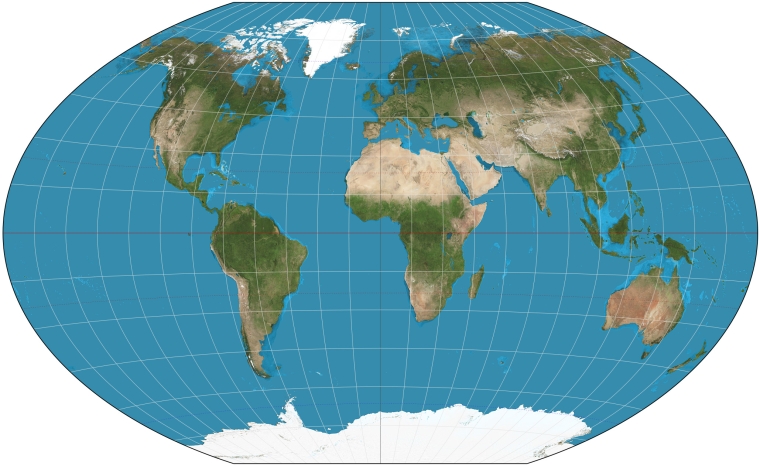 By Gareth Vaughan
"It is time to retool our economy to make it work within the limits of our environment, shape it to deliver on the hopes and aspirations of all our people, and for our economic purpose to be bigger than just profit."
So said Prime Minister Jacinda Ardern in a speech to an Auckland business audience on Tuesday morning.
Ardern's speech was entitled Working together to build a new economy. The lofty goals she outlined are similar to those detailed in a paper I was sent later on Tuesday. Entitled Governance of economic transition, the paper paints a dystopian picture of where the world is heading arguing the ways energy, transport, food and housing are produced and consumed must be transformed via some sort of global Marshall Plan.
The paper was written by Finland's BIOS Research Unit. It's a scientific background document on transforming economies to support work on the United Nations Global Sustainable Development Report 2019.
The paper argues new economic thinking is required for a changing world that's facing challenges from climate change and a move away from fossil fuel driven energy supply.
"In addition to rapid climate change, biodiversity loss, and other environmental hazards, societies are witnessing rising inequality, rising unemployment, slow economic growth, rising debt levels, and governments without workable tools for managing their economies. Central banks in the US and the Eurozone have resorted to unconventional measures such as negative interest rates and buying up significant amounts of public debt. This has relieved some economic pressure, but many commentators are worried about what can be done after these extraordinary measures are exhausted and the next economic crisis hits," the paper says.
"It can be safely said that no widely applicable economic models have been developed specifically for the upcoming era. Here we highlight underutilized tenets of existing economic-theoretical thinking that can assist governments in channelling economies toward activity that causes a radically lighter burden on natural ecosystems and simultaneously ensures more equal opportunities for good human life. Our focus is on the transition period, the next few decades."
'An era of turmoil & profound change'
The paper begins by saying the era of cheap energy is ending. This means for the first time in human history economies are moving to energy sources that are less energy efficient. Production of usable energy will require more, rather than less, effort to power human activity. At the same time sink costs are rising with economies having used up the capacity of ecosystems to handle the waste generated by energy and material use. Climate change is named as the most pronounced sink cost.
"What will happen during the oncoming years and decades when we enter the era of energy transition, combined with emission cuts, and start to witness more severe effects of climate change? This is the big question."
The paper notes that whilst economists highlight carbon pricing as a policy tool for tackling climate change, scientists and environmental research groups push for more profound political engagement and proactive governance of economic transition. This means something akin to a global Marshall Plan.
Living in the past
The paper goes on to argue that today's key economic theories, approaches and models were developed during an era of "energetic and material abundance." These theories were only challenged temporarily during the oil crises of the 1970s and 1990s, with no significant theoretical or political changes made.
"Thus, dominant economic theories as well as policy-related economic modelling rely on the presupposition of continued energetic and material growth. The theories and models anticipate only incremental changes in the existing economic order. Hence, they are inadequate for explaining the current turmoil."
Economies need to transform the ways energy, transport, food and housing are both produced and consumed. The aim of doing this should be creating production and consumption that provides decent opportunities for a good life while reducing the burden on natural ecosystems, the paper argues.
On energy the entire infrastructure must be transformed with the energy return on investment decreasing across the spectrum.
"Unconventional oils, nuclear and renewables return less energy in generation than conventional oils, whose production has peaked, and societies need to abandon fossil fuels because of their impact on the climate."
Furthermore the paper argues that because renewables have a lower return on investment and different technical requirements such as a need to build energy storage facilities, meeting current or growing levels of energy needs with low-carbon solutions will be difficult, or even impossible.
"Thus, there is considerable pressure to lower total energy use. The development of energy production will also need to be closely linked with the development of the systems and practices of energy consumption, for example, the electrification and sharing of transport vehicles."
"In cities, walking and cycling should be emphasized and the remaining public or semi-public transport in and between cities should be largely electrified. This will require changes in city planning for example, how homes and workplaces are connected to each other and how convenient biking is, in vehicle production, in transport infrastructure such as railways, roads and charging stations, and in energy production and storage," the paper says.
"In addition international freight transport and aviation cannot continue to grow at current rates, because of the need to cut emissions and the lack of low-carbon alternatives to current technologies."
'International food trade should return to being a key part of food security rather than serving as a commodity market'
In terms of food the paper points out both wealthy and poor countries face major environmental challenges with food production. It argues countries need to reach a high level of food self-sufficiency, with international food trade returning to being a key part of food security rather than serving as a commodity market.
"With regard to both production and consumption practices, dairy and meat should make way for largely plant-based diets."
On housing, the paper argues the construction sector needs to move away from concrete and steel, given their energy intensive nature and significant contributions to climate emissions and other types of waste.
"Long-lasting wood buildings, on the contrary, can provide carbon storage. A significant shift towards using wood in construction would require changes in the entire production network, starting from forestry, in which construction uses compete for example with paper and energy uses. In addition to manufacturing, cooling and heating are the most significant drivers of lifetime emissions from housing."
'State guided transition to sustainability'
The paper goes on to argue that strong political governance is needed to accomplish these key transitions because market-based action won't suffice.
"There must be a comprehensive vision and closely coordinated plans."
Whilst some politicians and economists seek global carbon pricing, this would be unlikely to guide economic activity in the right direction quickly and broadly in the areas of energy, transport, food and housing, the paper argues. This is because as a policy tool carbon pricing lacks the crucial element of coordinating a diverse group of economic actors towards a common goal.
Another challenge perceived for state guided transition to sustainability is the target of a balanced budget.
"This means, on the one hand, that states should avoid spending to avoid running budget deficits, and on the other hand, that they should avoid regulation that negatively affects existing private enterprise and consequently tax revenues. Thus, states have not been keen to invest in sustainability transformation or limit resource-intensive economic activity," the paper says.
The Chinese example
Rather than looking at the world through a "neoclassical school" lens, the paper offers the alternative of a "post-Keynesian school" lens. It argues here that markets don't lead to socially and ecologically desirable outcomes on their own, needing active political guidance. From this perspective collective action, at least partly organised through the state, should be guided by "social goals and material boundary conditions" rather than by the need to secure public funds.
"Developments in China serve as a reminder that economic theories other than neoclassical ones are already effective in the world. In China, economic transitions have not been held back by the ideas of minimum state intervention or a balanced budget. Past transitions have, however, been ecologically unsustainable in many ways. Beyond Post-Keynesian theory, there can be a variety of economic theories that support rapid materially and ecologically beneficial transitions. The key theoretical requirement is that they must enable politics to acknowledge transformational social goals and the material boundaries of economic activity."
The authors acknowledge that it's difficult to predict the overall outcome from massive changes they're advocating for. 
"But generally the direction would be toward 'a Keynesian world with planetary boundaries': unique, autonomous economies and societies engaging in regulated international trade for specific reasons, such as food security, rather than for the sake of free trade as a principle. Individuals, organizations, and nations would approach the economy as a tool to enable a good life rather than as an end in itself."
"Economic activity will gain meaning not by achieving economic growth but by rebuilding infrastructure and practices toward a post-fossil fuel world with a radically smaller burden on natural ecosystems. In rich countries, citizens would have less purchasing power than now, but it would be distributed more equally. Citizens in all countries would have access to meaningful jobs and they could trust that a desirable future is being constructed on the collective level," the paper says.
'Only states can do it'
The authors acknowledge proactive state-led economic governance oriented toward self-sustained, low emission production and consumption runs contrary to the existing dominant world political order organized around international free trade. Thus key international institutions, such as the International Monetary Fund, would have to be reconfigured.
"Climate change and other environmental changes threaten livelihoods across the planet and thus give cause for mass migration. It is in the interest of all countries to maintain local opportunities for a good life. Because different countries and areas have different path-dependencies and goals, there is no socio-technical solution that fits all."
"One especially important constraint for rich countries is that dramatic reductions in emissions at current high levels of consumption are very challenging, if not impossible. Some developing countries, in contrast, can make significant improvements in their people's wellbeing with new investments in low-carbon solutions. These developing countries do not need to begin by dismantling the fossil-fuelled infrastructure that has provided a range of low-cost production and consumption opportunities in rich countries for decades. Shifting climate zones towards the Earth's North and South Poles ads another imperative for learning: for example, food producers in northern Europe have a lot to learn from their southern colleagues," the paper says.
"In view of the challenges encountered today in implementing meaningful international agreements, the most likely option for initiating transitions to sustainability would be for a group of progressive states to take the lead. This would require economic thinking that enables large public investment programs on the one hand and strong regulation and environmental caps on the other. In the modern global economy, states are the only actors that have the legitimacy and capacity to fund and organize large-scale transitions."
By including Ardern's quote at the top of this article I'm not suggesting her government plans to follow the path outlined by the BIOS Research Unit. But if its wish for "a group of progressive states to take the lead" came to fruition, where might New Zealand stand?
*This article was first published in our email for paying subscribers early on Wednesday morning. See here for more details and how to subscribe.