A review of things you need to know before you go home on Friday; big mortgage rate drops, home ownership slips again, gold's slip from the mainstream, Japan's retail sales jump; swaps stable; NZD waivers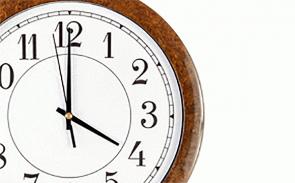 Here are the key things you need to know before you leave work today.
MORTGAGE RATE CHANGES
HSBC brought back its 3.85% mortgage rate, offering it for both 1yr and 18mth fixed terms. ASB cut two fixed rates.
TERM DEPOSIT RATE CHANGES
No changes here today.
RENTAL NATION
Official estimates out today from Stats NZ show that home ownership dropped below 62.5% for the first time. Five years ago it was 64.5%, ten years ago it was 66%, and 25 years ago it was over 72%. The total number of new dwellings grew just +1.5% in the year to September and that compares with a population growth of +1.9% and a growth in the number of households of +1.3%. Households are getting bigger, this suggests. This data also suggests that only just over a third of the increase in the number of dwellings became owner-occupied, the rest rented. Clearly that won't be the case for new-builds which are the only way new dwellings get added. But it does suggest just how fast existing housing stock is being converted into rental accommodation. The amount of rented dwellings rose at twice the rate the housing stock increased and there are now 634,000 rented dwellings. (And on top of that, there another 70,000 dwellings occupied by people not paying any rent and who don't own them.)
GOLD ACTIVITY
Earlier today we reported that exchange traded funds are selling out of gold. In the five months since May, they have quit -155 tonnes. One reason will be that they are taking big losses; that May inventory was worth almost US$9 bln less by September, even without the intervening selldowns. Now we can report that "central banks" are increasing their holdings of gold. In the first six months of 2018 they have added almost +200 tonnes. But what is striking is that almost all of it is being bought by dictators. Russia accounted for more than 65% of this buying, Turkey for more than 20%, and Kazakhstan for 12%. For the rest, the sellers equalled the buyers. So it is not really "central banks" that are buying, it is strongman leaders looking to avoid the consequences of their policies. Gold as the ultimate in money laundering.
CENTREPORT GETS INSURANCE PAYOUT FOR EX-BNZ BUILDING & OTHERS
Wellington's CentrePort has received a $170 million insurance settlement for the former BNZ building, Statistics House and Shed 35, plus repairs to Customhouse, Shed 39 and other properties. The former BNZ Harbour Quays building, completed in 2009, was first damaged by an earthquake in 2013. At that time 1,200 BNZ staff were based in the building which is now set for demolition. The building was damaged again in the 2016 Kaikoura earthquake and has been vacant ever since. BNZ terminated its lease on the building in March this year.
THE JAPANESE FINALLY OPEN THEIR WALLETS
And there has been quite a surprise in Japan today. Household spending jumped +2.8% in August at the fastest annual pace in three years as bigger bonuses boosted consumption. This was way above market expectations for a -0.1% fall. And don't forget, Japan has had some rough weather and earthquakes. Many analysts thought all that would dampen household spending.
AUSSIE RETAIL SALES OK
The Aussies posted retail sales up +2.6% in the year to August and marginally better than for the year to July. This data also beat expectations. NSW, Victoria and SA all did better (as did Tasmania), but the other states were a drag, especially WA which recorded a -0.5% decline.
CHINA WATCH
The Hong Kong stock market is down another -1% in early trade today. That is almost -7% during China's Golden Week holiday. Brace yourself for a bumpy Monday in Shanghai. It could be ugly.
SWAP RATES ON HOLD
Swap rates are unchanged today. The UST 10yr got as high as 3.22% although it is back at 3.20% now, with the UST 2-10 curve pushing up to +32 bps. The Aussie Govt 10yr is at 2.72% (unchanged), the China Govt 10yr is at 3.67% (unchanged given it is a holiday week there), while the NZ Govt 10 yr is at 2.63%, and down -2 bps. The 90 day bank bill rate is down -1 bp at 1.89%.
BITCOIN LITTLE CHANGED
The bitcoin price is unchanged from this time yesterday at US$6,580.
NZD SOFT
The NZD is little changed today at 64.7 USc and recovering from a bit lower earlier in the day. On the cross rates we are also little changed at 91.6 AUc, and 56.2 euro cents. The TWI-5 is lower at 69.
This chart is animated here. For previous users, the animation process has been updated and works better now.