More home loan rate trimming this time by ASB. Its new 18-month rate now has a notable advantage against its main rivals and matches ANZ's new 1-year rate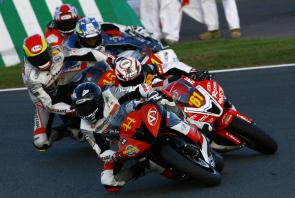 ASB has cut two home loan rates this (Friday) morning.
It has cut its 18 month 'special' by -24 basis points to 4.15%.
This change beats the TSB reduction earlier in the week, but is not as low as the long-running HSBC Premier 3.99% rate for this term.
And it matches ANZ's recent cut to its one year rate, also to 4.15%. Apart from the 3.85% 3.99% HSBC Premier rates, 4.15% is the lowest carded rate in the current mortgage market.
ASB has also cut its two year 'special' by -6 bps to 4.29%.
This is not such a notable reduction although it does take it lower than its other Aussie bank rivals. However Kiwibank and most of the challenger banks have lower two year rates now at 4.19%.
The same changes apply at Sovereign. Standard rates for these terms have been given the same reductions.
Today's changes fit the current pattern of staying within the ranges already announced by others even if ASB's new 18 month offer is at the low end.
Meanwhile, there is a lot of activity in international wholesale benchmark interest rates. US benchmarks are rising, but so far those changes are not flowing through significantly to New Zealand wholesale rates.
From mid-June to mid-August, New Zealand two year swap rates fell -20 bps. This gave the room for the Spring real estate selling season reductions. Since mid-August, those same wholesale swap rates have move very little. And despite the big shifts that continued overnight, local swap rate markets have opened here virtually unchanged this morning.
With wholesale swap rates not moving much recently, the retail rate tightening of carded rates is more 'competitive' than cost driven.
See all banks' carded, or advertised, home loan interest rates here.
Here is the full snapshot of the fixed-term rates on offer from the key retail banks.
In addition to the above table, BNZ has a fixed seven year rate of 5.95%.
And TSB still has a 10-year fixed rate of 6.20%.
Updated with the new 3.85% rates from HSBC.