A review of things you need to know before you go home on Monday; some TD changes, PSI positive, PPI reveals margin pressure, Heartland profit up, fintech under microscope, swaps soft, NZD firm, & more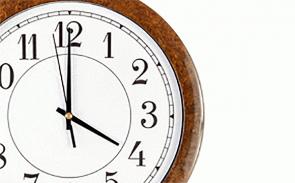 Here are the key things you need to know before you leave work today.
MORTGAGE RATE CHANGES
No changes to report today. But this review comparing NZ mortgage rates with those on offer in Australia may be useful.
TERM DEPOSIT RATE CHANGES
FE Investments have launched an 8 month 'special' of 4.80% pa. And General Finance has raised its TD offer rates by between +40 and +135 bps, most up +1%.
MODEST MOMENTUM STILL ...
The PSI data out today was mildly positive, just like the earlier factory PMI was for October. These underlying performance indicators have held up far better than headline business confidence. Economists might be relieved but business managers know there is a reckoning coming. Activity can stay healthy so long as there is an expectation that costs control will come right in the future. But ...
... BUT MARGINS GOING BACKWARDS
Producer input costs rose +4.0% in the September quarter, up from +3.7% in June. But output prices only rose +3.6%. Producers are trying to raise output prices (they were up just +3.1% in June), but can't keep up with the rising input costs. Perhaps this is why business confidence is low (and activity measures are still looking healthy). At some point either producers will get ahead of the relentless price rises (and be happier) or will stop investing if they can't get their costs recovered.
THE PRESSURE POINTS
The detail of producer cost rises is interesting. Road freight costs have zoomed higher, up +6.7% in the September quarter compared with a year ago. Accounting firms are charging their clients +6.5% more on the same basis. On the farm, dairy farmers are facing +6.7% cost rises, sheep & beef farmers +4.0% pa. Maybe sheep & beef farmers are seeing rising incomes but dairy farmers are not, so the squeeze is on in dairyland.
HEARTLAND BANK QUARTERLY PROFIT UP 9%
Heartland Bank posted a 9% increase in September quarter profit to $17.4 mln and says it's on track for June 2019 year profit of between $75 mln and $77 mln. Net finance receivables increased 2.6% in the September quarter to $4.088 bln. Heartland's impairments for the quarter were $6.2 mln versus $5.1 mln in the September quarter last year and $5.9 mln in the June quarter this year.
BORROWING TO PAY THE PARENT
Christchurch City Holdings confirmed it is seeking up to NZ$100 mln of 6 year, unsecured, unsubordinated, fixed rate bonds with a negative pledge, with the ability to accept up to NZ$50 mln in over-subscriptions. The debt will be rated A+ and will be issued with a margin of +0.85% - 0.95% over the swap rate on 24 November. The funds will essentially be used to "release capital" to the Christchurch City Council by having this operating company load up on debt.
OPPORTUNITIES & RISKS
The RBNZ has been monitoring the impact if FinTech on our financial system. FinTech has the potential to enhance financial sector efficiency, but may also create new risks to financial sector stability they say. "To date, the overall impacts have been small, and for now the appropriate response by the Reserve Bank is limited to increased monitoring of emerging FinTech developments."
GETTING SMALLER
New data in Australia points out that they have the second largest dwelling sizes in the world after the US, On average Aussie dwellings are 186.3 m2 in size (compared with 171.2 m2 in New Zealand). Single family homes average 230.8 m2 there and 204.7 m2 here. But in both countries they are getting smaller as the years roll by, not by much, but the downsizing trend is clear. In Australia they are back to sizes last seen 22 years ago. The shift to apartments and townhouse living is reducing the overall averages, but our houses are getting smaller too.
BRAKES ON HOUSING
The Housing Industry lobby group is pointing out that the Hayne-induced credit squeeze is putting the brakes on home building with Australian housing starts forecast to be at their lowest since 2012.
SWAP RATES SOFT
Swap rates are unchanged for the 2 year duration, but down for all others. The UST 10yr is soft at 3.06% today after falling over the weekend. The 2-10 curve is still at just under +26 bps. The Aussie Govt 10yr is at 2.66%, down -3 bps today (so far), the China Govt 10yr is at 3.38% and up +1 bp, while the NZ Govt 10 yr is at 2.71% and that is down -3 bps today. The 90 day bank bill rate is unchanged at 2.00%.
BITCOIN BECALMED
The bitcoin price is now at US$5,528 and essentially unchanged from Friday.
NZD HOLDS
The NZD wobbled lower earlier has since recovered and is now just on 68.7 USc. On the cross rates we still at 93.8 AU, and at 60.2 euro cents. That puts the TWI-5 at 73.
This chart is animated here. For previous users, the animation process has been updated and works better now.