A review of things you need to know before you go home on Wednesday; no rate changes, LVR relaxations, regulators act, a Maori bank?, swaps lower, NZD higher, & more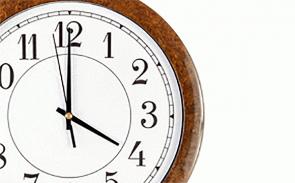 Here are the key things you need to know before you leave work today.
MORTGAGE RATE CHANGES
Nothing to report.
TERM DEPOSIT RATE CHANGES
No changes here either.
BIG CHANGE, LOW IMPACT
The RBNZ eased its LVR restrictions today. But given them tightening bank capital requirements (and collateral impact from the Hayne Commission), it seems unlikely that bank appetite for looser lending standards will rise.
TON OF BRICKS
The Financial Markets Authority has issued a public warning about Brian Ferguson, a registered financial adviser from Palmerston North. It involved copy-and-paste of a clients signature. In one instance, Mr Ferguson had the consent of the client. In the second instance, Ferguson claims it was done with the verbal consent of the client. The FMA accepts that Ferguson's conduct was not intended to mislead those purchasing the policies. However, the conduct was likely to mislead the insurer who did not know of the substitution.
TWO TONNES OF BRICKS
A former chartered accountant has pleaded not guilty to charges brought by the Serious Fraud Office. The SFO alleges that Christopher George Wright (62) filed tax returns on behalf of his clients and misappropriated refunds of about $1.01 million. The defendant is believed to have defrauded 245 clients over a six year period from January 2010 to April 2016. Wright is charged with one representative charge of 'Theft by person in special relationship'.
DEBT DISRUPTOR WARNING
The dangers of AfterPay are getting attention in Australia. This is a buy-now-pay-later industry with a business model that can't meet responsible lending standards; but because they nominally don't charge interest they currently operate outside regulation. In a review of this new industry by regulator ASIC they are seeking wider powers to bring this sort of activity under its review.
ONLINE RETAIL STILL UP STRONGLY
New Zealand's total online retail spending in October was +11% higher than in October last year. Growth in online purchases from local retailers outpaced the growth in purchases from overseas sites, for the eighth month in a row. Spending at domestic online sites was up +14% in the same period.
A NEW MAORI BANK?
The Maori Council today floated the idea of getting a Maori or Iwi bank established. The drive flows from concerns that many low-income Maori (and others) don't get access to loans that could get them into the housing market. Relaxed LVR standards aren't enough they say, pointing to problems with historical credit reporting that colours current ability to service a loan, Maori land title issues, and conservative bankers who can't see past historical 'paperwork' risks. They also claim that many iwi organisations would like to support SME financing though a formal banking structure. A spokeperson for the Maori Council told interest.co.nz the call for a bank is more a way to get the impediments more widely discussed and resolved. But as these issues were first highlighted by them in 2002 they are trying to find a more effective way to get meaningful progress.
BACK TO NORMAL
We should note that our hydro lake levels, which we had reported two months ago as being unusually low, have now returned to virtually normal levels on higher recent inflows
SWAP RATES UNCHANGED
Wholesale swap rates are down about -2 bps across the curve, but less at the short end. The UST 10yr is little changed at 3.06%. The 2-10 curve has slipped further under +23 bps. The Aussie Govt 10yr is at 2.62% and down -2 bps, the China Govt 10yr is unchanged at 3.44%, while the NZ Govt 10 yr is at 2.65% and down -3 bps. The 90 day bank bill rate is also unchanged at 1.99%.
BITCOIN FIRMS
The bitcoin price is now at US$3,797 which is a +3.7% rise from this time yesterday.
NZD HIGHER
The NZD is also firmer today at 67.9 USc in a 'tallest dwarf' environment. On the cross rates we also up at 93.9 AUc and at 60.1 euro cents. That puts the TWI-5 up at 72.6.
This chart is animated here. For previous users, the animation process has been updated and works better now.