A review of things you need to know before you go home on Wednesday; no retail rate changes, QV data variable, Barfoot results strong, GDT prices rise, Aussie growth slows, swaps weak again, NZD firm, & more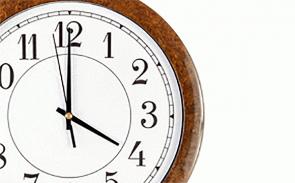 Here are the key things you need to know before you leave work today.
MORTGAGE RATE CHANGES
No changes today.
TERM DEPOSIT RATE CHANGES
None here either.
QV REPORTS ITS NOVEMBER DATA
QV is saying that national housing prices are still rising, but with Auckland flat that is limiting the gains. They say there are still a few hotspots such as Invercargill, Dunedin, Whanganui, Palmerston North, Napier & Whangarei where house values show double digit annual growth.
BARFOOTS REPORT STRONG TRANSACTION VOLUMES
Barfoot & Thompson, Auckland's larges realtors, reported their November sales which show a steady market, with sale volumes up +24% year-on-year and prices holding their own. The data surprised some analysts.
RISING DAIRY PRICES
Also rising are dairy prices, at least in US dollars. The latest GDT auction brought a +2.2% rise, the first in 14 auction events. In NZD however the gain was much smaller.
COMMODITY PRICES EASE AGAIN
The ANZ World Commodity Price Index fell for a sixth consecutive month in November, but the decline of -0.6% month-on-month recorded in November was considerably smaller than the previous months' falls. The index is -5.3% lower than a year ago. Meat was the only category to record stronger prices in November. Again, gains were lower in NZD as our currency rose.
BNZ SHARE CAPITAL BOOSTED, PAYS NAB DIVIDEND
BNZ's ordinary share capital is increasing by $600 million following the issue of shares to parent National Australia Bank, which also gets a $345 mln dividend on about December 7. Separately BNZ paid September year annual ordinary dividends of $620 million, down from $700 million last year.
PLAYING CATCH-UP
Job ads in the ANZ survey rose +0.5% month-on-month in November. At this level, they are +7.7% higher than the same month a year ago. The recent data can be broadly described as 'steady'. Wellington is now the strongest main centre for job demand (up +12.7), while Canterbury is lagging (-3.4%). However, 45% of all job ads are for Auckland positions - at this time last year this level was almost 47%. Auckland job ads are only +3.8% higher than in November 2017.
INDIGESTION
The pace of new building work completed in the September quarter sagged somewhat, being +6.1% higher than in the same quarter a year ago. In the June quarter, that increase was +8.1% so this is evidence of a tiring in the sector. Bankruptcies of some big contractors won't be helping. There may be lots of work around but buyers are screwing contractors down in ways that threaten the sector's viability - and work is being pushed back. Fixed price contracts will be harder to negotiate. Home building however is still active (and fixed price contracts are not common there).
SLOWING FASTER THAN EXPECTED
Australia's economy appears to be slowing much more rapidly than expected, after a spurt of growth in the first half of the year. In the September quarter it grew at an annualised rate of just +2.8% which is sharply lower than the +3.4% rate recorded in the June quarter. In Q3-2017 it grew at a rate of +3.0%. Aussie households are the weak bit. The subdued growth in gross disposable income coupled with an increase in household consumption resulted in the household saving ratio declining to +2.4% in the September quarter. This is the lowest saving rate since December 2007.
SWAP RATES LOWER
Wholesale swap rates are down -2 bps across the board. The US Treasury yields are down as well. The UST 10yr is now down at 2.92%. At one point earlier in the day (and late in the Wall Street session) the 2-10 curve fell to below +10 bps but is now back just under +12 bps, a -2 bps fall since this time yesterday. The Aussie Govt 10yr is at 2.49% and down another -4 bps, the China Govt 10yr is down -2 bps at 3.35%, while the NZ Govt 10 yr is at 2.52%, down -2 bps. The 90 day bank bill rate is unchanged 1.97%.
BITCOIN UNCHANGED
The bitcoin price is now at US$3,864 and that is unchanged since this time yesterday.
NZD FIRMER
The Kiwi dollar is holding its own against the greenback and no doubt aided somewhat by the positive dairy auction. It is now unchanged at 69.3 USc. On the cross rates we are sharply firmer as well at 94.8 AUc on the big underwhelm for their Q3 GDP. We are at 61.2 euro cents. That puts the TWI-5 up at 73.9.
This chart is animated here. For previous users, the animation process has been updated and works better now.