A review of things you need to know before you go home on Tuesday; HSBC raises home loan rates, business confidence improves, eyes on dairy auction, CU ructions, swaps stable, NZD firms, & more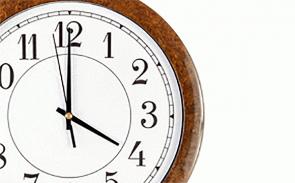 Here are the key things you need to know before you leave work today.
MORTGAGE RATE CHANGES
HSBC has ended its market-leading fixed home loan rate offers of 3.79% and 3.95% for 12 and 18 months and replaced them both with a 3.99% rate.
TERM DEPOSIT RATE CHANGES
No changes to report today.
LOOKING UP, MOSTLY
The rest of the world might be settling in to more gloom but we seem to be coming out of ours. Business confidence in the ANZ survey rose from a very low -37 to a less low -24 points in December. Firms' views of their own activity lifted 6 points from +7.6% to +13.6. Expected profitability and employment, investment and export intentions rose, and perceived availability of credit jumped sharply. Marring the picture however is that most indicators for the rural sector deteriorated.
"CLOSER TO FAMILY"
The CEO of Milford Asset Management, Troy Swann, has quit to return to Australia. He has been in the job less than 30 months. No other reason has been given other than to be "closer to family".
JOINING MOTU
John McDermott, the RBNZ's long-serving chief economist and a known 'hawk', is leaving to join research institute Motu.
GETTING OUR HOPES UP
There is the final dairy auction of the year early tomorrow morning and the signs are quite good if you follow the dairy derivatives market. Pricing there is suggesting that WMP might come in with a +5% rise, and for SMP the gain might be a lot higher.
CO-OP MONEY ON THE ROPES?
Five of the nine members of the NZACU Co-op Money enterprise are merging.
BLEEDING REDDER
It was not a good day on Wall Street. The S&P500 started out just a little lower, but as the session developed a bearish tone built and it closed down -2.1%. That is a lot for Wall Street and takes its drop from the end of September to -12.6%. The NZX50 is down -0.5% so far today and the ASX200 has lost more, being down -0.7% in mid-day trade. Shanghai and Honk Kong have both only just opened and are down -0.5%. Tokyo has started the day down -1%.
MAKING CREDIT CARD DEBT ISSUERS MORE 'RESPONSIBLE'
In Australia, regulator ASIC is attempting to get the ten largest credit providers (American Express, ANZ, Bendigo and Adelaide Bank, Citigroup, CBA, HSBC, Latitude, Macquarie, NAB and Westpac) to commit to changing their credit card practices. They note that CBA and HSBC have been the most responsive, others less so, down to American Express only minimally so. The aim is to get them to help consumers with potentially problematic credit card debt or who are failing to repay balance transfers. Protecting customers from themselves is a big part of this effort. ASIC found that in June 2017 there were almost 550,000 Australians in arrears, an additional 930,000 with persistent debt and an additional 435,000 people repeatedly repaying small amounts. Almost two thirds of consumers did not cancel a card after a balance transfer and a substantial minority of consumers increased their total debt after transferring a balance. All up, there is AU$45 bln in outstanding credit card debt in Australia. In New Zealand there is NZ$7.4 bln. Australians carry 30% more credit card debt per person than Kiwis..
WHERE THE RISKS ARE SEEN
Falling household consumption, fueled by declining real estate values and high debt levels, is a key source of uncertainty for the Australian economy, the Reserve Bank has warned. In the minutes from its early-December meeting, the RBA board noted evolving headwinds as "this combination of factors posed downside risks".
SWAP RATES STABLE
Wholesale swap rates are little-changed again today. The UST 10yr is down -4 bps to 2.85% but their 2-10 curve is up slightly to +16 bps. The Aussie Govt 10yr is at 2.42% and down -2 bps today, the China Govt 10yr is up another +3 bps at 3.42%, while the NZ Govt 10 yr is at 2.47%, down -3 bps today. The 90 day bank bill rate is unchanged at 1.97%.
BITCOIN JUMPS
The bitcoin price has risen sharply today, up to US$3,509 or a +9.9% gain in the past 24 hours.
NZD FIRMS
The Kiwi dollar is also firmer at 68.1 USc. On the cross rates we are up to 95.0 AUc and at 60.1 euro cents. That puts the TWI-5 at 72.8.
This chart is animated here. For previous users, the animation process has been updated and works better now.