A review of things you need to know before you go home on Wednesday; smaller savings rates, higher minimum wages, bigger C/A deficit, more farm sales, swaps lower and flatter, NZD higher, & more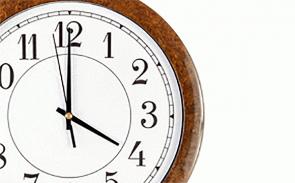 Here are the key things you need to know before you leave work today.
MORTGAGE RATE CHANGES
No changes to report today.
TERM DEPOSIT RATE CHANGES
SBS Bank has trimmed a set of rates for offers from 6 mths to 2 yrs. ASB has also signaled that it will be reducing both its Savings-on-Call rates by -10 bps, and its SavingsPlus rates by -5 bps effective January 1, 2019. The returns on these products are getting very skinny indeed.
MINIMUM WAGE ON WAY TO $20/HR
The Government has announced that the minimum wage will increase by $1.20 an hour to take effect on April 1, 2019 taking it to $17.70/hr. Further increases of +$1.20 and +$1.10 in 2020 and 2021 which will then take it to $20/hr. This will directly affect about 209,000 people and the first set will cost $231 mln per year. MBIE says it will cost 8000 of them their jobs in 2019. It comes without any improvement in national productivity.
CONSUMER CONFIDENCE BRIGHTER - CONFIRMED
The Westpac McDermott Miller Consumer Confidence survey showed that household confidence has risen a solid 4.6 points in the December quarter to levels that are just a touch below their long-run average. This reflects the same uptick that the monthly ANZ-Roy Morgan survey has already shown. The December update for that one is due Friday.
SAVED BY ... CHINA
Peanut question for today: how big was our trade deficit for the year to September, for both goods and services? Actually, its a trick question because New Zealand recorded a trade surplus in those twelve months of +$2.4 bln. That is down from a $4.5 bln in the year to September 2017. Our exports rose +9.9% to $81.6 bln (goods and services) while our imports rose +13.5% in 2018 (pushed up by a +48% rise in the cost of petroleum products). We run substantial surpluses with China and Australia, but deficits with the other major economies. Without our trade surplus with China (a goods surplus of +$1.8 bln and a services surplus of +$2.6 bln) our trade situation would be quite grim. This is why interest.co.nz runs lots of items about our trade with China.
BIGGER C/A DEFICIT
New Zealand's annual current account deficit for the year ended September 2018 reached $10.5 bln. Although this is the largest annual current account deficit since 2009, as a percentage of GDP it was -3.6%, and less than half the -7.8% peak recorded during the GFC. At -3.6% it was bang on analysts expectations and the result had no effect on our exchange rate. During the year New Zealand exported $81.6 bln worth of goods and services. What has tipped us into the big deficit is a -$34 bln deficit in our Investment account and a -$1.4 bln deficit in our Transfers account. Our Capital account was +$747 mln in surplus.
WHAT WE OWE THE REST OF THE WORLD
We are a debtor nation with a Net International Investment Position (Net IIP) of -$156.2 bln or -53.7% of GDP as at September. This measures what we owe the rest of the world, net. This is a -$1.9 bln worse than a year ago, a trivial change, but is unfortunate because until December 2017 it had actually been reducing.
MORE FARM SALES, LOWER PRICES
The REINZ is reporting that there were 158 farm sales in November, a rise from the 146 sold in November 2017. They are also reporting that lifestyle block sales were 659 in November, down from the 720 in November 2018. For the full year to November there were 1486 farms sold, -6% less than the the comparable 2017 period. For lifestyle blocks the annual sales level was 7131, -8% fewer. Year-on-year median prices are -8% lower for most types of farms, and +7% higher for lifestyle blocks.
BACKING OFF QUICKLY
In Australia, regulator APRA has scrapped its interest-only home loan limits as their housing downturn accelerates, resulting in a sharp drop in mortgage lending.
GUILTY, IN CUSTODY, AWAITING SENTENCING
Two men have been found guilty at Tauranga District Court on charges filed by the Financial Markets Authority (FMA). Robert Ian South was found guilty of two counts of theft by a person in a special relationship, under Section 220 of the Crimes Act 1961. Murray Byron Provan was found guilty of two counts of obtaining by deception under Section 240 of the Crimes Act 1961. The two men received $645,000 from two elderly women, who were led to believe they were investing their funds in return for shares in a software company. The court heard no shares were ever issued and the money was largely spent on personal items.
IN WAITING MODE
In equity markets, the NZX50 is up +0.6% today so far and that is a bit of an outlier. The ASX200 is down -0.4% while Tokyo is flat. Hong Kong and Shanghai are also little changed in early trading, waiting like everyone else for the US Fed's signals tomorrow. The S&P500 also closed flat following Europe's general -1% selloff last night. Basically equity markets aren't giving as strong a signal as the bond markets are.
SWAP RATES LOWER
Wholesale swap rates are lower and flatter today. The two year is down -1 bp, the five year is down -2 bps and the ten year is down -4 bps making it its lowest level since October 2016. And there is a strong bond rally underway. The UST 10yr yield is still taking a hammering, down another -3 bps to under 2.82% but their 2-10 curve is holding at +16 bps. The Aussie Govt 10yr is at 2.39% and down -3 bps today, the China Govt 10yr is unchanged at 3.42%, while the NZ Govt 10 yr is at 2.46%, down -1 bp today. The 90 day bank bill rate is unchanged at 1.97%.
BITCOIN RISES AGAIN
The bitcoin price is still rising sharply, up now to US$3,701 or another +5.5% gain in the past 24 hours.
NZD FIRMER
The Kiwi dollar is also firmer at 68.6 USc, a +½c gain since this time yesterday. On the cross rates we are up to 95.4 AUc and at 60.3 euro cents. That puts the TWI-5 up at 73.2.
This chart is animated here. For previous users, the animation process has been updated and works better now.