A review of things you need to know before you go home on Thursday; no rate changes, GDP growth disappoints, ANZ sees lower OCR, mortgage debt up faster, US Fed sets tone, swap rates dive, NZD weakens, & more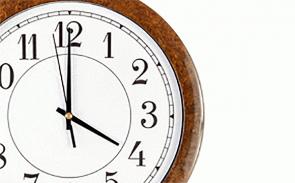 Here are the key things you need to know before you leave work today.
MORTGAGE RATE CHANGES
No changes to report today.
TERM DEPOSIT RATE CHANGES
None here either. (But we have heard there are some cuts coming, due early in the New Year. sshhh)
DOWNTURN
Today's weak GDP result has seen the economists at ANZ change their view and say they think the next OCR move will be down. This is a very influential call.
GROWTH & PRODUCTIVITY SLIPPING
Whatever way you look at it, our Q3 GDP growth is slipping. In fact, it is its weakest in five years. For Q3-2018 compared to Q3-2017, 'real' growth is +2.6%. That is down from +2.8% Q2-2018 vs Q2-2017. For the full year to September 2018, nominal GDP was $291 bln which on a 'real' basis is 3.0% higher than the full year to September 2017. In June that full year growth was +3.2%. More worrying is that the positive GDP-per-capita which we have been having for some time (even if it was rather small), has slipped to just +0.8% pa. In the June 2018 quarter it was +1.3% and two years ago in September 2016 was +1.8%. We haven't had negative per-capita growth since 2011. But in the past five years it has averaged +1.4% pa. Falling growth and rising payroll costs will probably make this worse until some decent productivity kicks in. Our labour productivity monitoring (labour-hours-for-real-GDP) shows a similarly weak growth situation.
NOT CONFIDENT TO INVEST
A noticeable slowing of business investment was behind the 'souring' of our economic growth. In Q3, firms were still uncertain about government policy settings and the global outlook. This slower growth backs up low business confidence and weak investment intentions and reiterates that businesses will need greater certainty before committing to capital spending. It won't come easily especially after the capricious decision-making in the energy sector, many of which still haven't been satisfactorily explained. This lack of business investment won't help productivity either.
STINKY TRACK
Statistics NZ reported an -$861 mln trade deficit in November, about what was expected. But as they pointed out, a key feature is still-strongly-growing imports and stagnating export growth. Despite this, these imports were less than they would have been because a shipload of cars was rejected due to a [stinkbug] biosecurity risk. But those vehicles, or replacements, will still arrive, making a future month 'worse'.
LEVERAGING UP
Mortgage debt rose +6.1% in November, rising to $257.5 bln (banks and non-banks). and its fastest growth in more than a year. It's actually non-bank (higher cost) lenders who are juicing the growth, but banks saw a slightly faster rise too. The same data shows the demise of borrowing by residential housing investors. Consumer debt lending growth by non-bank lenders seems to be slowing slightly however. Both business and rural debt growth is pretty modest by comparison to housing.
FONTERRA BOARD REJECTED AGAIN
Update: The final Fonterra board election has seen the independent candidate, John Nicholls, win over the board's nominee. 5,324 votes were cast from the potential 9,347 shareholders. Nicholls won with 53% support of the votes cast.
WORLD FAMOUS IN NEW YORK
The big news of the day is the US Fed rate rise and the pull-back in their dot-plot. Rate rises from them in 2019 have been signaled to be as few as two, which may top out their policy rate at 3.0% But when markets got their head around these signals, they sold off. The S&P500 was down -1.5% at the close, locking in a full -10% fall in December alone. The bond market also took fright, pushing yields down to 2.78% for the 10yr. The ASX200 and NZX50 haven't reacted much at all to this US news. Tokyo is down -0.8%, and neither Shanghai nor Hong Kong have opened with much reaction.
NOW 5.1% JOBLESS
There was surprise in Australia today with their unemployment rate rising as full-time jobs fell, reversing some good October gains.
SWAP RATES DIVE LOWER
Wholesale swap rates are sharply lower today. They lost a bit more than -1 bp on the US Fed moves. Then the weak GDP data saw them loss another -3 bps. And later when the ANZ economists came out with their OCR rate cut prediction, they lost a further -3 bps. So, its been a bit of a bloodbath today, taking two year swaps down to under 2%, levels last seen in September. The UST 10yr yield has also dived following the US Fed rate hike. It is down another -4 bps to under 2.78% but more importantly their 2-10 curve has sunk -5 bps to just +11 bps. The Aussie Govt 10yr is at 2.36% and down another -3 bps today, the China Govt 10yr is down -4 bps at 3.38%, while the NZ Govt 10 yr is at 2.41%, down -5 bps. The 90 day bank bill rate is unchanged at 1.97%.
BITCOIN HOLDS
The bitcoin price has stopped rising and is now little-changed at US$3,748, similar to where it was 24 hours ago.
NZD SHARPLY WEAKER
The Kiwi dollar is a whole -1c weaker today as the greenback takes off in a risk-aversion mood, and aided by a weak New Zealand growth data, now at 67.6 USc. On the cross rates we are down to 95 AUc and at 59.4 euro cents. That puts the TWI-5 down at 72.2.
This chart is animated here. For previous users, the animation process has been updated and works better now.