Slower than expected GDP growth, major bank capital changes, and a gloomy global outlook prompt ANZ economists to jump off the fence and forecast 3 OCR cuts by 2020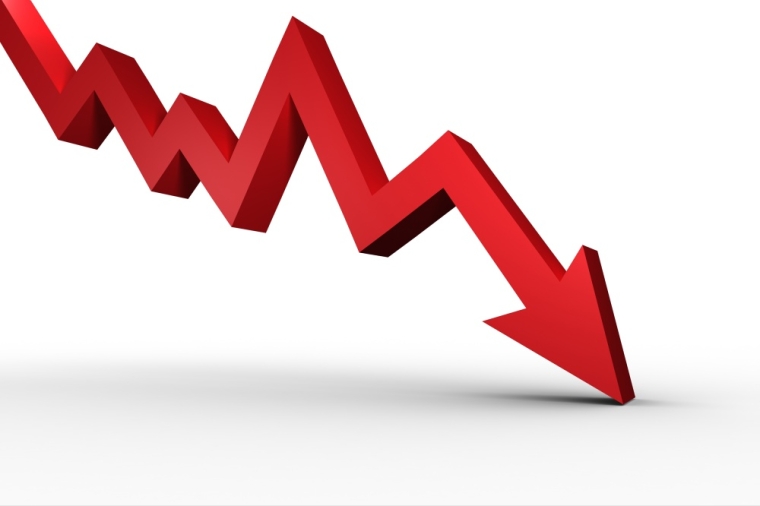 ANZ economists are downbeat on the economy, forecasting three interest rate cuts to bring the Official Cash Rate (OCR) down to 1.00% in 2020.
Keeping the OCR on hold at 1.75% for 14th time, Reserve Bank (RBNZ) Governor Adrian Orr in November said he expected the OCR to remain at this record low level "through 2019 and into 2020".
He noted "both upside and downside risks to our growth and inflation projections".
However, ANZ economists have jumped off the fence, taking the view the downside risks carry more weight.
They see a 25 basis point cut coming in November 2019 – if not sooner if global risks materialise – followed by two more cuts possibly in February and March 2020.
The headwinds they see are around slowing global growth, global liquidity risks, the RBNZ proposing to require banks to hold more capital, a weaker outlook for tradeable inflation and a lack of economic momentum to boost inflation.
Their OCR view change comes further to September quarter Gross Domestic Product (GDP) figures today (Thursday) coming in much lower than expected by both economists and the RBNZ.
GDP was up 0.3% in the September – well below the RBNZ's 0.7% forecast – reducing the likelihood of the RBNZ's outlook for growth to accelerate to 3.4% in 2019.
ANZ economists say: "It is certainly not a case of us expecting that the economy is about to roll over, and it is ironic that we are changing our call just as business sentiment indicators are improving. But economic momentum is nonetheless a little softer.
"And equally importantly, upward revisions to historical GDP imply a higher potential growth rate of the economy. This suggests that the RBNZ will conclude that a stronger growth rate is required in the future to see CPI [consumer price index] inflation return sustainably to target.
"We don't see that happening without further monetary stimulus."
In other words, they believe the economy is strong enough, to see people spend enough, to get inflation to where it needs to be without lowering interest rates. 
Looking at the global economy, ANZ's economists note growth forecasts were downgraded last month for both 2019 and 2020.
They specifically mention China rapidly accumulating debt and being in a tariff war with the US.
"Soft commodity prices have proven remarkably resilient so far, but there would seem to be a great deal more downside risk than upward," they say.
As for liquidity risks, ANZ economists recognise that quantitative easing (IE printing money) is giving way to quantitative tightening.
"Although the current account balance has remained relatively contained this cycle, it remains the case that we are poor savers and are reliant on foreigners to fund our borrowing," they say.
"That funding is getting more expensive as liquidity dries up and lenders reassess risk of all kinds."
Then there is last week's news that the RBNZ is proposing that banks will have to hold between 20% and 60% more "high quality" capital, which represents about 70% of the banking sector's expected profits over a five-year transition period.
"This would impact both the price and the availability of credit to the broader economy," they say.
"It therefore implies a lower long-run neutral OCR, but also an even lower OCR over the transition period, while banks are building their buffers.
"It is only a proposed change at this stage, with a final decision expected in June 2019, but is highly likely to go ahead in some form."
ANZ economists conclude: "The economy is still performing well. But over time, we expect that it will become clear that the economy needs more of a leg up from monetary stimulus if inflation is to lift sustainably to target."