A review of things you need to know before you go home on Wednesday; BNZ makes a TD adjustment, QV index rises slower, dairy prices up, December retail soft, tax inflow strong, swaps drift lower, NZD stable, & more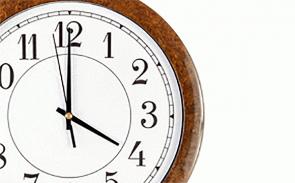 Here are the key things you need to know before you leave work today.
MORTGAGE RATE CHANGES
None so far today.
TERM DEPOSIT RATE CHANGES
No changes here today either, but BNZ have lowered their TD minimum deposit level from $5000 to $2000. Their rates are now the same for monthly interest all the way to interest-at-maturity
SLOWEST IN SIX YEARS
Nationwide housing values grew at their slowest rate since 2012 in the December year, with the annual change now up only +3.2% and the lowest rate of growth since 2012. But QV expects a 'busy' start to 2019 thanks to the RBNZ loosening LVR restrictions.
GOING UP?
The +4.2% rise in dairy prices at auction today is the fourth such rise in a row that now totals +10%. At least one analyst (Westpac) has used the event to trigger a rise in their forecast for 2018/19 milk prices, up to $6.30/kg and at the top end of Fonterra's current $6.00-$6.30/kgMS indication.
GOING DOWN?
Surprising analysts, December retail sales as measured by electronic transactions ended 2018 on a very weak note, even after removing the impact of falling petrol prices.
GOVT TAXES RISE
The latest report for the Crown's accounts is for the five month period to November 2018 which show a rising surplus. The OBEGAL surplus was +$519 mln in November and more than wiping out the previous four month deficits. Taxes from individuals were up +10% in the month compared with the same month a year ago (thank you bracket-creep), but taxes from GST were flat (confirming the weak retail data). Taxes collected from corporates are irrelevant in November as it is the low point in the IRD payment schedule. Fuel excise was up +5.6% on this same basis, customs duties collected jumped +15%, Fire Service levies were up +14%, EQC levies were up +28%. All up, in the year to November 2018, total tax revenues collected exceeded $82 bln (a new record high), or 28% of GDP. They collected another $302 mln in "Other Sovereign Revenues", also a new record high.
CONFIDENCE EVAPORATES IN AUSTRALIA
In Australia, the latest Westpac-Melbourne Institute survey shows pessimistic consumers outweighed optimistic ones for the first time in 13 months in a sign that "confidence has come under pressure" in Australia. It is even lower in China.
QUITE A LOT OF DEBT (UNDERSTATEMENT)
Global debt rose to US$244 tln and up +12% since 2016, and is now 318% of the size of the world's economic output (and more than 1200% larger than New Zealand's GDP).
EQUITY MARKETS ROUNDUP
The NZX50 is up +0.4% today, but the ASX200 is barely holding on for a gain in mid-day trade. Tokyo is sharply lower, down almost -1% while Shanghai is mirroring the ASX. However hon Kong is roaring ahead, up more than +2%. Someone has figured out a legal work-around for those American tariffs on Chinese goods and it will greatly benefit Hong Kong. Wonder how long that will last? By the way, the S&P500 closed up +1% earlier today, rising strongly in late trade.
END OF EMPIRE
The British are in a pickle with their Brexit government failing to get its separation plan agreed by their parliament. It is even less clear now what the path ahead for them is and it may well include a new general election. With only 72 days to go to a separation, and no plan in place, it is almost certainly now to be a 'hard' Brexit. Fortunately, that will have virtually no impact on New Zealand, but policy train wrecks like this one are fascinating all the same. Even markets seem confused on what to make of it. One thing is almost certain however, the London financial industry will quickly decamp, most likely to Frankfurt and the new favourite, Paris.
BLOCKCHAIN IN USE
HSBC settled US$250 bln worth of forex trades using blockchain in 2018. The bank has settled over three million forex trades and made over 150,000 payments since February 2018 using blockchain, it said in a statement. They would not give data on forex trades settled by traditional processes, saying only that those settled by blockchain represented a "small" proportion. Still, the data marks a significant milestone in the use of blockchain by mainstream finance.
SWAP RATES DRIFT LOWER
Local wholesale swap rates are soft yet again today. That pushes the short end to new all-time lows with the 2yr now below 1.90%. The UST 10yr yield is little-changed at 2.71%. Their 2-10 curve is just on +17 bps. The Aussie Govt 10yr is at 2.28% and down -1 bp, the China Govt 10yr is unchanged at 3.15%, while the NZ Govt 10 yr is at 2.31%, and also down -1 bp. The 90 day bank bill rate is down -1 bp to 1.90%. (The record low is 1.86% in December 2017.)
BITCOIN DOWN
The bitcoin price has moved lower today, now at US$3,591, a decline of -2.0%. Then there's this.
NZD HOLDS
The Kiwi dollar is holding its level at 68.3 USc. On the cross rates, we also little-changed against the Aussie at 94.8 AUc but are higher at 59.8 euro cents and up to 53.1 UK pence. That puts the TWI-5 marginally higher at 72.4.
This chart is animated here. For previous users, the animation process has been updated and works better now.