A review of things you need to know before you go home on Friday; Westpac tweaks rates, major migration revision; tourism risk, tax receipts under pressure; new S35 upgrade; swaps sink, NZD holds, & more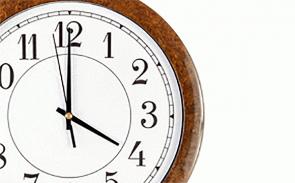 Here are the key things you need to know before you leave work today.
MORTGAGE RATE CHANGES
Nothing to report today. But we will have a major rate change to announce tomorrow (it's embargoed).
TERM DEPOSIT RATE CHANGES
Westpac has tweaked some short-term rates, up and down.
NOT WHAT WE THOUGHT
Migration data published today revealed that Statistics NZ's new system for measuring these flows suggests net migration is significantly lower than previously officially reported. The new data shows that previous public policy initiatives had more of an impact than realised and migration peaked a lot earlier than previously thought, all the way back in 2016. It turns out much of the 'anti-migrant' angst was based on dud stats.
TOURISM GROWTH AT RISK
The same release updated inbound tourism numbers. Analysts at Infometrics said in November compared with a year earlier, growth in visitor arrivals from Australia and the US more than offset falls from China and Japan. The second consecutive decline in arrivals from China compared with a year earlier highlights risks for the tourism sector as China's economic growth slows. The potential for slowdown in other international economies, such as the US, could further dampen tourism growth over the next couple of years. Australia made up nearly 40% of tourist arrivals in the past year and could become an increasingly important tourist market as economic growth slows elsewhere.
SLOWER GROWTH, LESS TAX, MORE SPENDING
International analysts Fitch see our economy slowing with tax receipts coming under pressure on the back of this slowdown. They forecast New Zealand's fiscal surplus to narrow to +0.8% of GDP in FY2018/19 (July-June) and +1.2% in FY2019/20, relative to +2.1% in FY2017/18, marking a downward revision from our previous forecasts of +2.0% and +1.9% respectively. This is on the back of the country's slowing economic growth, which they expect to weigh on revenue collection over the coming quarters, combined with greater spending as outlined in the new Wellbeing Budget for 2019. That said, our public finances are likely to remain healthy, posing little risk to macroeconomic stability.
CAN - SO THERE
As an indication of just how controlling Australian bank bosses are of their New Zealand operations, it turns out CBA dismissed ASB concerns many months ago about the timing of their results release which have been scheduled for Waitangi Day. "We don't care" is the message. It actually isn't a big deal, but the attitude is revealing.
IGNORING WALL STREET SIGNALS
Tokyo (+0.6%), Hong Kong (+0.3%), and Shanghai (+0.5%) equity markets have all opened up positively today, alter lackluster trading on Wall Street overnight (+0.1%). Australia has also responded (+0.6%) although New Zealand hasn't (-0.1%)
COAL MINING COUNTRY SIZZLES
Even hotter temperatures in Australia have brought new load-shedding notices by their regulator. Blackouts seem very likely, especially in Victoria, even in these extreme conditions. An Alcoa smelter has been ordered shutdown.
BIG OFFICIAL DATA LEAKS
And staying in Australia, it turns out all the details of their electoral rolls have been passed on to five firms, four of which are major global marketing firms. It was intentional.
BALANCING THE SCALES
In New Zealand, the Government is moving to strengthen the law protecting consumers and small business from anti-competitive behaviour by powerful firms. Section 36 of the Commerce Act is to be beefed up significantly. The discussion paper is here.
WHAT HAPPENS MONDAY
North of Taupo it will be a public holiday on Monday. Because we are based in the zone, we will only have a skeleton staff covering the news and our content, but most regular features will be published.
SWAP RATES FALL
Local wholesale swap rates are lower across the board, motivated by international concerns about growth especially in Europe. Our swap rates are sagging by about -2 bps so that puts the short end back to record-low territory. The UST 10yr yield is also a little lower than this time yesterday, at 2.73% and their 2-10 curve has slipped slightly to under +15 bps. The Aussie Govt 10yr is down sharply to 2.21% and that's an -8 bps fall, the China Govt 10yr is up +2 bps at 3.17%, while the NZ Govt 10 yr is at 2.34% and down -4 bps catching some blowback from the Aussie weakness. The 90 day bank bill rate market is up +1 bp at 1.89%.
BITCOIN FIRMER
The bitcoin price is marginal higher at US$3,570.
NZD SOFT
The Kiwi dollar has slipped against the greenback, down to 67.5 USc. On the cross rates however, we are up to 95.3 AUc, and are holding at 59.7 euro cents. That leaves the TWI-5 at 72.
This chart is animated here. For previous users, the animation process has been updated and works better now.