A review of things you need to know before you go home on Tuesday; TD rate changes, larger 2018 trade deficit, commission selling in spotlight, swaps stable, NZD soft, & more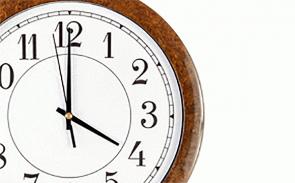 Here are the key things you need to know before you leave work today.
MORTGAGE RATE CHANGES
No changes to report today.
TERM DEPOSIT RATE CHANGES
Yesterday we noted that Kiwibank had raised its 6 month rate. We should also have noted that they dropped ther 12 month rate by -10 bps to 3.40%. That 3.40% rate applies to all terms from 6 to 12 months now. BNZ has also changed term deposit rate offers changing most of its rates. Of special note is that their 12 month offer is now 3.55% (other changes hare minor, tweaking rates ending in an 8 - it must be Chinese New Year).
LARGER TRADE DEFICIT
In the year to December, New Zealand has a merchandise trade deficit of -$5.9 bln. That is the largest since 2007. But of course our economy is much larger again since then so this deficit is just -2.0% of nominal GDP whereas in 2007 it represented -3.5%. The result for the December month was a small +$264 mln surplus, a little less than for December 2017 but the previous three years recorded December deficits. The trade deficit is more a story about the high cost of imported oil (+44%) than the overall +7.2% rise in 2018 exports. With the crude oil price diving again in 2019, the effect will get reversed. China took 24% of our 2018 merchandise exports, up from 22.5% in 2017. Our trade surplus with China, was +$1.4 bln in 2018, up from $1.2 bln in the previous year.
COMMISSION SELLING IN THE FIRING LINE
There may have been a grumpy Minister who received the regulator review of the life insurance industry. The RBNZ and FMA talked tough on poor conduct and culture of $2.6 ;bln life insurance sector, but avoided explicitly telling insurers to put an end to commission payments. But later in the day the Government announced it would now legislate to "protect customers". Industries that use provider commissions as their income will likely fall foul of future regulation on conflict-of-interest selling.
IN THE DUMPS
Wall Street ended today down -0.8%. Tokyo has started down -1.2%, Hong Kong and Shanghai are on holiday. The ASX is down -0.7% and the NZX is down -0.6%.
HUNG OUT TO DRY?
University of Canterbury political science professor Ann-Marie Brady has been telling anyone who will listen that she is being targeted by Chinese intelligence agencies in a campaign of intimidation to shut down her research. A fluent Mandarin speaker, she studies and analyses Chinese politics from original sources. But Beijing is getting annoyed. Unfortunately for her, her own Government is also ignoring the threats. She is getting better sympathy in Australia.
FALSE ADVERTISING
Vehicle retailer 2 Cheap Cars faces 10 charges under the Fair Trading Act 1986 over its "must liquidate" and "84% off" advertising claims and its use of "warranty waiver" documents, following a Commerce Commission investigation. The company was founded in June 2011 by Eugene Williams, the CEO and Yusuke (David) Sena, the COO, who both own equal shares.
CLIFF EDGE
Australian business conditions fell sharply in December, a sign of "significant slowing in the momentum of activity", according to National Australia Bank's business survey. That is the biggest fall since the GFC.
SWAP RATES STABLE
Local wholesale swap rates are little-changed today after a late +2 bps boost yesterday. The five and ten durations are up +1 bp. The UST 10yr yield is lower at 2.74% and their 2-10 curve is up at just under +16 bps. The Aussie Govt 10yr is at 2.22% (unchanged), the China Govt 10yr is down -1 bps at 3.18%, while the NZ Govt 10 yr is at 2.35% and also unchanged. The 90 day bank bill rate market is unchanged at 1.91%.
BITCOIN SOFT
The bitcoin price is little changed from this morning at the new lower level at US$3,421.
NZD SOFT
The Kiwi dollar has down against the greenback at 68.2 USc. On the cross rates we are unchanged at 95.5 AUc, and are softer at 59.7 euro cents. That puts the TWI-5 lower at 72.3.
This chart is animated here. For previous users, the animation process has been updated and works better now.