A review of things you need to know before you go home on Thursday; low rate extended, FHBs face new pressure, NZGB yields tumble, mortgage debt up +6.1%, household deposits up +6.2%, swaps sink, NZD rises, & more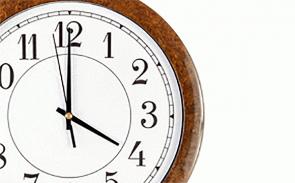 Here are the key things you need to know before you leave work today.
MORTGAGE RATE CHANGES
No changes to report today, but Westpac has advised that its 3.99% one year fixed rate offer will now apply "until further notice" rather than ending as scheduled on February 1, 2019 as originally intended.
TERM DEPOSIT RATE CHANGES
None here either.
URGENCY GRIPS LOCAL GOVERNMENT
Local Government New Zealand says up to $14 bln of local government infrastructure is at risk from rising sea levels and climate change. Insurers say it is much more than that.
THE FHB MARKET FACES MORE PRESSURE
Our latest Home Loan Affordability Reports for December show a surprising rise in first quartile prices and interest rates at the end of last year made it harder for first home buyers to get their own home.
UPDATE: S&P UPGRADES NZ CREDIT RATING
Standard & Poors today upgraded the NZ sovereign credit rating outlook from 'Stable' to 'Positive'. The key current foreign currency rating is AA. (The less important local currency rating is AA+.) The S&P report is here. H/T Cowpat.
RECORD LOW YIELD
They might have been missing at the previous NZGB bond tender, but investors returned in a rush to today's event. The $200 mln offered for April 2025 bonds brought a weighted average accepted yield of just 1.91% from $871 mln of offers. The yield for this bond is the lowest over all the 28 times it has been put out to tender starting in July 2016. This bond had never been bid below 2% before until today. It highest average bid was 3.23% in February 2017. The coverage ratio of 4.4x wasn't a record however, two previous issues had more offered.
GOING NOWHERE
New data out today on the share as an international payments currency for the Chinese yuan from SWIFT shows it languishing at just 1.14% in December of all such payments. That is unchanged from two years ago, despite China's attempt to raise its profile. Just why do they even think traders would use a manipulated currency freely of their own choice is beyond me.
99% MARKET SHARE
Total home loan debt was up +6.1% in the year to December according to RBNZ data releases today (C5). This is the average growth rate we have seen for the past nine consecutive months. All up, this debt is $258.7 bln, of which 99.0% is owed to banks. But it is worth noting the small non-bank book of $2.7 bln grew in 2018 by +24.7%.
CONSUMER DEBT GROWTH SLOWS
The growth in consumer debt (credit cards and personal loans) slowed sharply in December to a fraction under $17 bln. Banks only have a 67% market share here, based primarily on credit cards.
COMMERCIAL ENTERPRISES MORE RESTRAINED
Business debt and agricultural debt is growing much slower than household debt at +4.9% and +3.4% pa respectively. But that rural growth rate is actually its highest in 23 months.
FONTERRA MILK FLOWS STRONG - IN NZ
In Fonterra's latest Market Update, they confirm that milk productio for them is up a healthy +4% in the current season with slightly better rises in the South Island. They say great weather, and good animla conditions are driving the improvement with flows at record levels. Things aren't so rosy in Australia however, with their milk fows down -14% in this new season.
HEALTHY GROWTH IN BANK DEPOSITS
The total of all deposits at banks (S40) reached a record high of $347 bln at the end of 2018. Of that, households had $25 bln in transaction account accounts, $52 bln in savings account balances and $100 bln in term deposits. That means households held $177 bln or 51% of all bank deposits. The Government (including local authorities) held only $9.7 bln. The rest is held by businesses ($86 bln), non-profits ($4.1 bln) and other financial businesses ($36.5 bln). The sector with the fastest growing cash balances is local government where cash balances are up more than +25% and have been growing at that sort of level for more than a year now. Household cash balances are up +6.2% in a year, faster than the overall growth rate of +5.8%. Term deposit balances are up +8.5% from a year ago.
FED-INDUCED RISK RISE
Wall Street zoomed +1.6% higher in trading earlier today. That jump has helped almost all Asian equity markets rise as well.
DROUGHT, HEAT, & FIRESALES
In Australia, drought is sharply raising the cost of red meat. And a widespread power outage in Western Sydney is forcing people there to swelter without air-conditioning. To add to the pain, fire sales of apartments in Sydney and Melbourne are starting.
SWAP RATES SLUMP
Local wholesale swap rates are down sharply today following international trends. The two year is down -1.5 bps, the five year more than -4 bps, and the ten year down more than -5 bps. That means our five year swap rate is within spitting distance of its all time lows, and the two year is also closer to that base. The UST 10yr yield is sharply lower following the US Fed statement at just under 2.68% and a -4 bps drop. Their 2-10 curve has widened to just under +17 bps, indicating short rates fell faster than long rates. The Aussie Govt 10yr is now at 2.23% (down -1 bp), the China Govt 10yr is also down -1 bps at 3.16%, while the NZ Govt 10 yr is down at 2.28% and that is down a chunky -6 bps. The 90 day bank bill rate rose again by +1 bp to 1.93%.
BITCOIN FIRMS
The bitcoin price is up to US$3,457 today, a rise of +2.0%.
NZD JUMPS
Following the US Fed "pause & patience" message earlier today, the Kiwi currency has taken flight. It is now up by +¾c against the greenback to 69.0 USc. That is its highest since early December. On the cross rates we unchanged at 95.1 AUc, and we are marginally firmer at 60.0 euro cents. That puts the TWI-5 up at 72.8..
This chart is animated here. For previous users, the animation process has been updated and works better now.