A review of things you need to know before you go home on Monday; SBS Bank cuts a home loan rate, building consents rise, FMT sold, bank funding even more short term, swaps & NZD unchanged, & more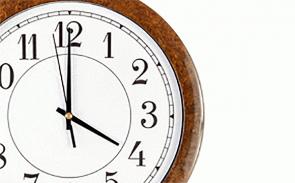 Here are the key things you need to know before you leave work today.
MORTGAGE RATE CHANGES
SBS Bank has cut its one year fixed rate to 4.05%.
TERM DEPOSIT RATE CHANGES
No changes to report today.
RISING
Dwelling consents issued in December totaled 2,382, which is +10% higher than the 2,167 issued in December 2017. For Auckland the same same numbers were 938 and 876 or a +7% gain. Statistics New Zealand figures show nationwide building consents have more than doubled in the last seven years, though the total for 2018 of 32,996 was below the peak seen in the mid-1970s.
DIVING
Meanwhile in Australia, the number of new dwelling consents dived in December, fanning fears a housing slump will drag on their economy. They fell an eye-watering -26% in December compared with the same month a year ago and their lowest in five years. For all of 2018, the decline was -5.6% compared with 2017 - although the number of houses consented was flat. The biggest falls are in the apartment sector.
WAVERING
Total non-residential consent values rose +9.0% in the year to 2018. But office building consents were down -50% in December year-on-year, with consent values -$63 mln less than in December 2017. This drop was driven by falls in Tauranga, Albany, and Christchurch (down -$27m, -$23m, and -$12m respectively), even as Palmerston North softened the blow with an additional +$14m in office building consents. (H/T Infometrics.)
DEALMAKERS PICK UP FIRST MORTGAGE TRUST
The private equity firm CapitalGroup has bought First Mortgage Managers Limited, the management company of New Zealand's largest non-bank first mortgage provider First Mortgage Trust. First Mortgage Trust has almost $1 bln of assets under management. Auckland-based CapitalGroup specialises in merchant banking activities for the real estate development industry. They pride themselves on buying assets "at good value". The sellers are essentially a range of lawyers in Tauranga. No price was disclosed. In a statement First Mortgage Trust says no "discernible" changes will occur for investors and borrower as a result of the sale. The last annual financial statements show First Mortgage Managers received a $2.2 million, or 33%, increase in management fees to $8.9 million. It also received almost $4.8 million in loan processing fees, just under $3.4 million in salaries and wages, and $438,002 of directors' fees. Additionally dividends of nearly $3.3 million, or $3.62 per share, were paid, with further dividends of $2.79 per share declared after the reporting balance date, totaling $2.53 million.
ANTICIPATION
Tabloid news has come to the world of banking, insurance and financial services as the Aussies await the Hayne Report. (Kudos goes to Canberra politicians for ensuring there were no leaks.) Speculation will turn into 'analysis' at 6:15pm today when it is released. All the big four bank stocks are well off their lows today on the ASX, showing small gains. The life insurers, especially AMP, are still being marked down. It is only on release that we will see how many armchair commentator presumptions were on the money. There will be more than a passing interest in it on this side of the ditch.
MORE CORPORATE BONDS COMING
Trustpower has said it is looking to issue up to $100 mln in "ten year unsecured, unsubordinated, re-setting fixed rate bonds".
SAVED BY FOREIGN WHOLESALE FUNDING
Bank funding rose +4.4% in 2018 to end the year at a massive $440.7 bln. But boy, is it short-term. Customer deposits make up 73.3% of all funding and that is a rise from 72% at the end of 2017. But 95.7% of this is due to mature within one year (up from 95.0% at December 2017). It is the wholesale funding from overseas that gives the bank funding maturity some respect with $69.7 bln of that (or 59%) with a maturity of longer than one year. The Core Funding ratio is an essential constraint.
SWAP RATES FLATTEN
Local wholesale swap rate moves are little-changed today. The UST 10yr yield is also holding at 2.68%. Their 2-10 curve has widened to just under +18 bps. The Aussie Govt 10yr is now at 2.22% (down -1 bp), the China Govt 10yr is unchanged at 3.15%, while the NZ Govt 10 yr is down at 2.24% and that is down another -4 bps. The 90 day bank bill rate is down -1 bp at 1.92%.
BITCOIN HOLDS
The bitcoin price is virtually unchanged again, at US$3,422.
NZD LITTLE-CHANGED
The NZD is also little-changed against the greenback again at 68.9 USc. On the cross rates we holding at 95.3 AUc, and at 60.2 euro cents. That puts the TWI-5 still at 72.9.
This chart is animated here. For previous users, the animation process has been updated and works better now.