A review of things you need to know before you go home on Monday; new rate match offer; bank satisfaction rises, PSI stronger, population growing, more hotels, NZGB yields up, NZD rises, & more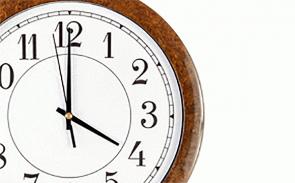 Here are the key things you need to know before you leave work today.
MORTGAGE RATE CHANGES
TSB is price-matching the big four Aussie bank one year fixed offers. That means TSB now offers 3.99% for one year (like Westpac). More here.
TERM DEPOSIT RATE CHANGES
NZCU South has cut many term deposit rates, from -5 to -25 bps.
ONLINE JOB VACANCIES RISE
Among the nine industry groups, Health Care and Medical, and Primary industries, had the fastest growth, in most regions. Over the year, Auckland, Wellington and Gisborne/Hawke's Bay were the main contributors to the overall increase. Overall, online job ads rose +7.1% in 2018 and a faster pace of growth than the +6.7% growth rate in 2017 (but well below the +15.0% rise in 2016). The largest 2018 demand was for high skilled positions, and semi- or unskilled labourers.
RISING SATISFACTION WITH MOST BANKS
Researcher Roy Morgan has released its 2018 bank customer satisfaction results today. Overall, banks were marked higher with 79.1% of those polled satisfied, an increase from 78.2% in the 12 months to December 2017. The increase was a result of eight of the nine largest banks showing improved satisfaction, with TSB the biggest improver up 6.1% points, followed by SBS Bank up 5.0% points, Rabobank up 4.2% points and The Co-operative Bank (up 3.9% points). Customer satisfaction with ANZ is actually declining - the only bank to record a lower 2018 score - but they still came in ahead of perennial cellar-dweller Westpac. However, customers rated the four Aussie banks much better here than in Australia.
CHUGGING ALONG WELL
Our services sector ended 2018 more positively than our factory sector. The BNZ-BusinessNZ PSI rose to a very creditable 56.3 index level, boosted by good order books and healthy sales levels. But employers are holding back somewhat on employment levels it seems. This latest January PSI data confirms the healthy retail bounceback that the electronic card data revealed. BNZ says the signals are that GDP growth is "at trend rather than below it".
POPULATION GROWING
The new revised migration data has changed the official estimate of our population. The updated estimated resident population as at 31 December 2018 is 4.93 million, up from 4.84 million in December 2017, Stats NZ said today. The annual population growth rate was +1.7%. They now think we will hit 5 mln at about the end of 2019. It has been 16 years to add the latest million, following 30 years for the one prior to that. The shift from 2 mln to 2 mln took 21 years. Maybe we will reach 6 mln by 2034? And don't forget, contrary to popular perception our population is getting younger even as the number of people over 65 swells. The median age is now 36.9 years, down from 37.6 yrs in 2013.
MORE TRAVELERS, MORE HOTELS
Guests spent over half a million more nights in hotels in 2018 than the year before, driving overall growth for short-term commercial accommodation. In the year ended December 2018, guests spent 40.4 mln nights in hotels, motels, backpackers, and holiday parks, up +2.3% from 39.5 mln in 2017. Over half of that growth was from nights spent in hotels, which numbered 14.5 mln. But because capacity grew at the same time, average occupancy rates rose only marginally, from just under 45% to just over. Hotel occupancy rates slipped from 69.9% to 69.3%. (The severe hotel capactity constraints in Auckland in 2017 seem to have eased somewhat in 2018, but that may be in part due to the AirBnB effect.)
NO MORE $1/L MILK
In Australia, supermarket giant Woolworths has decided to end its dollar-a-litre milk pricing "in support of a more sustainable Australian dairy industry". (It was only $1/L if you bought a 2L little. Now they are going to call it "Woolworth's Drought Relief Milk", and charge $1.10/L for a 3L bottle.)
'DEEP-ROOTED PROBLEMS'
And staying in Australia, the audit work of the big four accounting firms PwC, KPMG, EY and Deloitte faces renewed scrutiny after a parliamentary committee there expressed "ongoing concern" about the "deep-rooted problems in the audit market" and flagged a "serious review".
SWAP RATES RISE AGAIN
Update: Wholesale swap rates rose today, up +1 bp for a two year duration, and up +2 for most longer durations. The UST 10yr yield is little-changed at 2.66%. Their 2-10 curve is now at just under +15 bps. The Aussie Govt 10yr is unchanged at 2.13%, as is the China Govt 10yr at 3.11%, while the NZ Govt 10 yr is up +2 bps so far today to 2.25% and extending the bull move. The 90 day bank bill rate is unchanged at 1.90%.
BITCOIN RISES
The bitcoin price has risen strongly, up +2.4% today to $3,651.
NZD HIGHER
The NZD is also a lot firmer today, now at 68.9 USc. And we are firmer against the Aussie at 96.3 AUc, and up at 60.9 euro cents. That has the TWI-5 rising strongly to 73.4.
This chart is animated here. For previous users, the animation process has been updated and works better now.